DESIGNED SPECIFICALLY TO FIT WOMEN
New Front Closures: Dress front placket (right to left) for true female closure.
Contoured Design: Tailored back for a female fit.
Shorter Sleeve Lengths: Female-sized sleeve lengths for better fit and mobility.
Proportional: Scaled size pockets for female composition.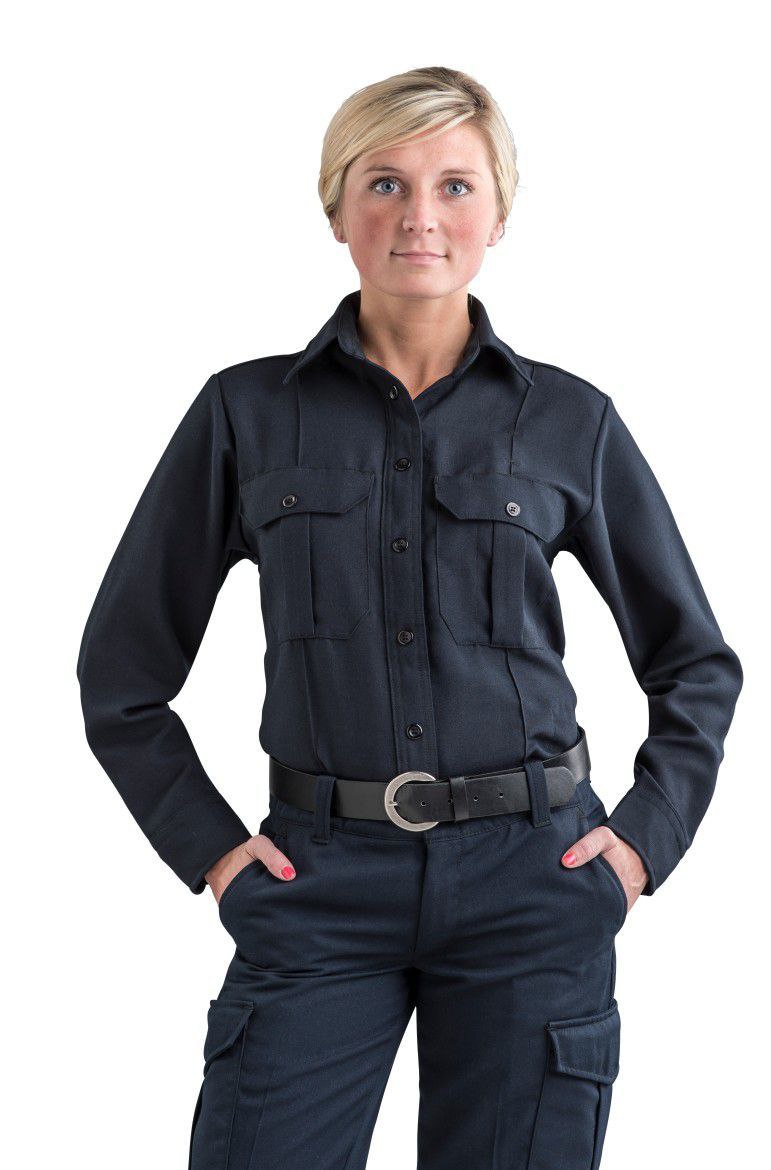 PRODUCT OPTIONS
LION StationWear is available in a variety of women's cuts for product details, reference the current StationWear price list or contact your LION StationWear representative.