TRADITIONAL LOOK, OPTIMUM PROTECTION
Streamlined Protection

Composite technology is lightweight.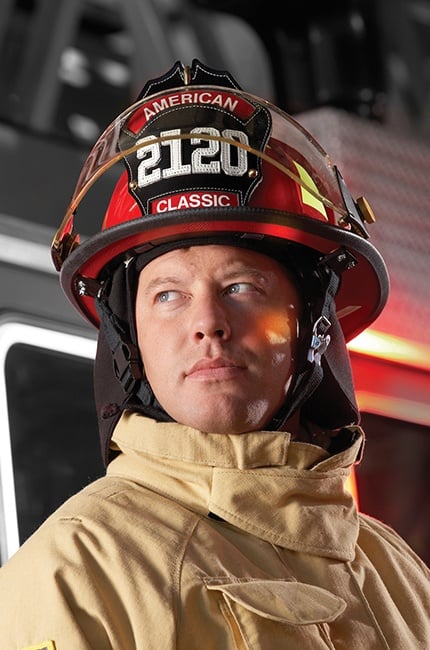 Long-Lasting Looks

Helmet color stays bright with RTM molding and true color pigmentation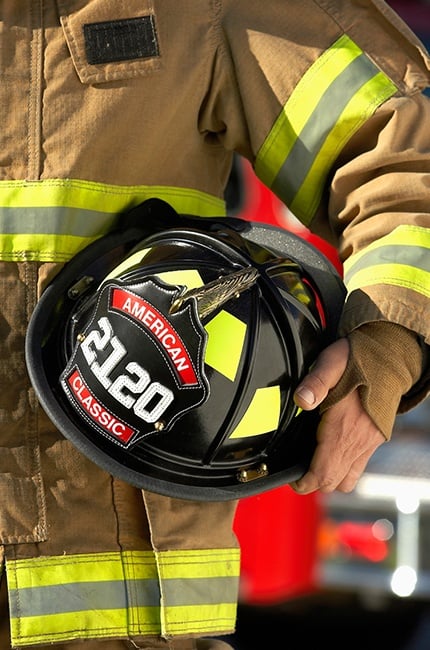 Easy to Fit

With ratcheting headband and adjustable height, it is easy to get the fit you want.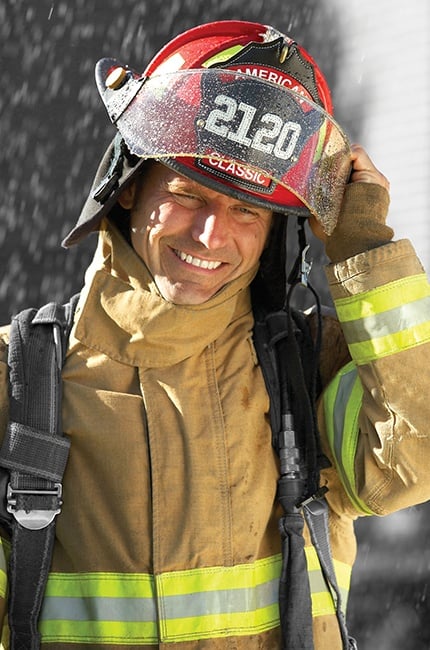 Customizable

Variety of eye protection and ear covers available.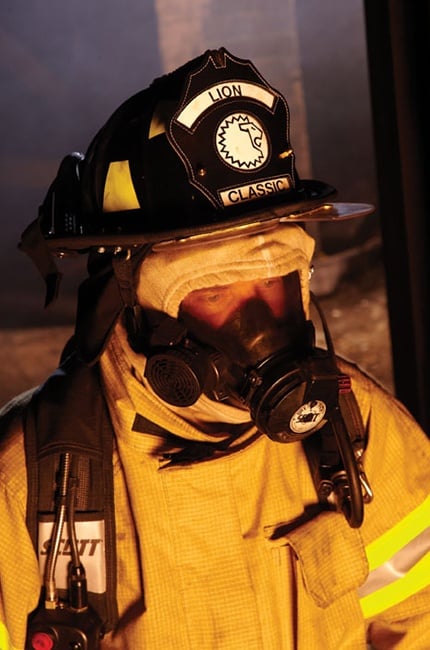 Modern Technology

TherMax™ Fiberglass Shell
Patented composite technology ensures structural integrity and heat protection.

Adjustable
Fully adjustable with headband sizes 5.5 to 8.75 and three height options.

Center of Gravity™ Adjustment System
Get your best fit possible with our patented suspension system. It lets you set the helmet's center of gravity where you like it and keeps it positioned in place.

Personalized Options
Available in black, blue, natural, orange, red, white or yellow. Custom colors available.

Helmet Size
Cushioned headband ratchets from size 5.5 to 8.75.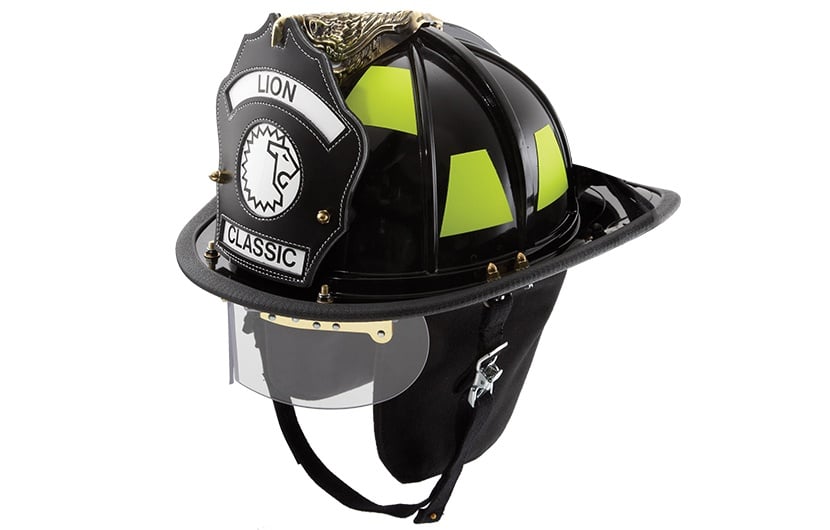 Height Adjustment
Choose from three headband height positions.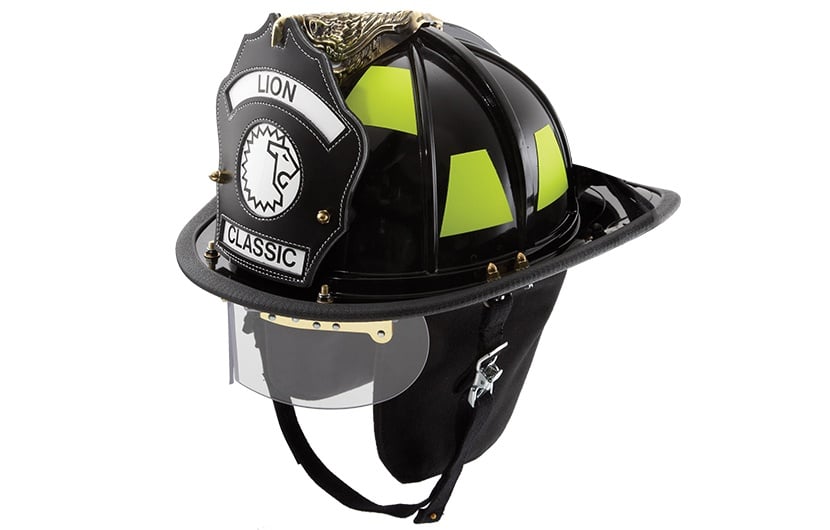 High-Performance Features
Impact-Resistant Shell
A low-profile SMC shell with a powder coat, impact-resistant finish.
Ratcheting Headband
American Legend adjusts to fit head sizes 5.5 to 9.
Washable Liner
Washable, replaceable Nomex® and flannel ear/neck covers.
Adjustment System
Patented Center of Gravity™ adjustment system for a custom fit.
Different Colors Available
Choose from black, white, red and yellow.
More from LION
Super-Deluxe™
Full-featured turnout for better mobility with Freedom® Design to fit the way you work, providing outstanding mobility and comfort.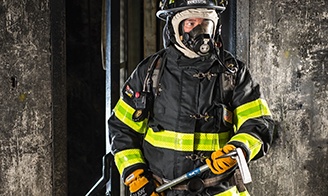 American Legend™ Helmet
Traditional-style helmet without the added weight.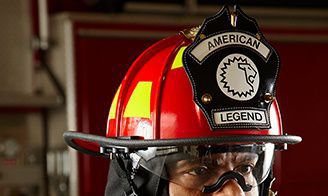 V-Force®
Professional sports and military technology combined to create turnout gear that provides the optimum balance of comfort, mobility and protection.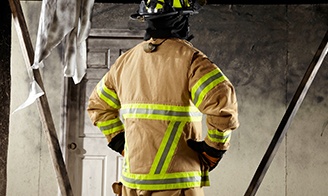 VersaPro®
Dual-Certified multi-purpose garment stands tall for most non-structural situations.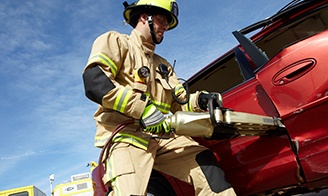 "Why LION? I have interacted with firefighter survival equipment manufacturers for over four decades, but I haven't met any that come close to LION with their sincere and proven interest in understanding (aka LISTENING) to what we, firefighters, genuinely need. Their endless pursuit to listen to the "voices of firefighters" and then utilizing the latest proven firefighting research results in bunker gear that supports us in best taking care of those who need us, as well as each other. From their demonstrated commitment in providing us with what we genuinely need to do the job, to their full and hands on involvement (in research and fiscal support) with the battle to reduce firefighter cancer, LION isn't just words- they are proven action with impressive results."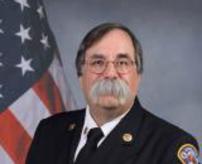 Billy Goldfeder | Deputy Fire Chief Loveland-Symmes Fire Department
"Recently, the Baton Rouge Fire Department accepted delivery of the ITS Xtreme fire extinguisher training prop and we have hit the ground running. We have trained over 200 people in the proper use of a fire extinguisher in approximately 6 weeks. This new technology is leaps and bounds better and more efficient than the old training method of the burn pan and carbon dioxide extinguishers. We are able to take full advantage of the ability to recharge the extinguishers onsite, thereby allowing us to reach more people effectively. This unit is exponentially easier to setup, use and maintain than previous methods."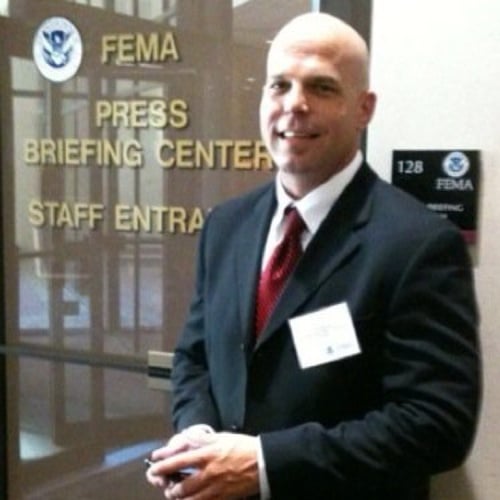 Clint L. Sanchez | Baton Rouge Fire Department
"When you combine ease of use, quick set up and tear down time, actual training time, and SAFETY of this training system, there is nothing out there comparable."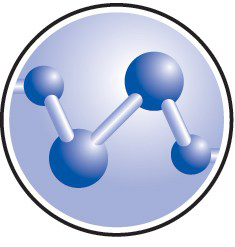 George Ostrom | Safety Asst, AMRI Global
"The customer service has been awesome! I did have a problem with one of the fire extinguishers when it was first delivered. I made one phone call and spoke with a technician who immediately sent out a brand new extinguisher. They have contacted me often to make sure that I was completely satisfied and wasn't having any further problems. It's not too often that you can not only get a great product, but also great service. I would highly recommend it to others."

Denita Lynch | High Point Fire Department
"I have trained about 125 employees for one company, with great success. The system is very easy to set up, as well as to operate."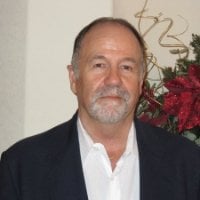 Pat Patterson | President LAAP, Inc.
"Thanks to [LION], we have directly cut over $1,000 annually from our contracted fire training and since we have been able to easily train staff, the system has paid for itself; given the cost of contracting out this training to the number of staff we trained ourselves."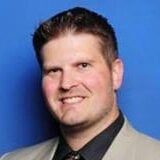 Dylan Hayes | Disaster Response Manager, Seattle Children's Hospital