What you should know about NFPA 1851?
Under the NFPA 1851, fire departments must develop written standard operating procedures that describe the components of the program and define the roles and responsibilities of the organization and its members. Specifically, NFPA 1851 establishes the criteria you need to follow when setting up a program to reduce potential safety and health risks related to poorly maintained, contaminated or damaged protective ensembles and ensemble elements.
Program components covered by the standard are:
Selection
Inspection
Cleaning and decontamination
Repair
Storage
Retirement
Record Keeping
RECORDS
Provides documentation on the steps taken by the organization to ensure PPE in service continues to provide sufficient protection
Provides detailed information by individual if an injury or LODD occurs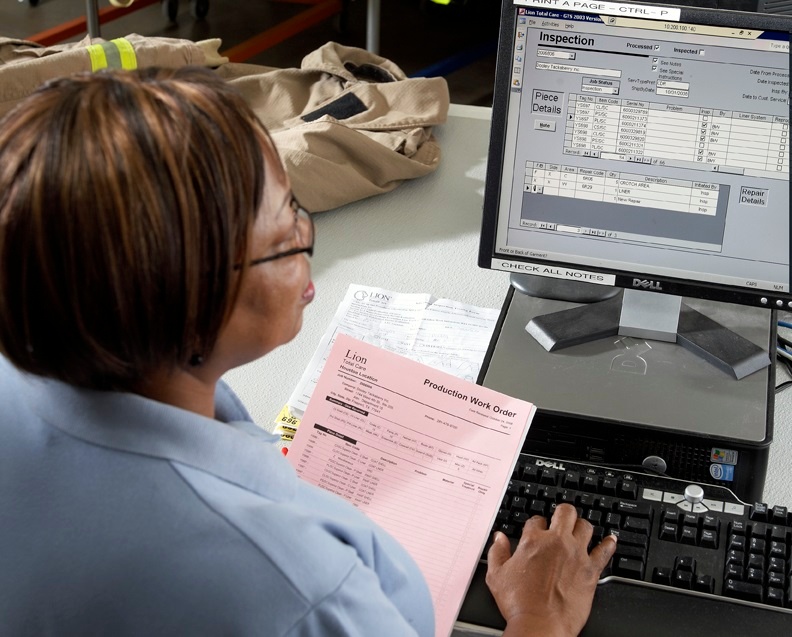 Selection
Prior to starting the selection process perform a risk assessment
Facilitates comparative evaluation
Ensures PPE is suitable for the hazards that are most likely to be encountered by your department
Before purchasing, make sure all ensemble elements properly interface to avoid possible injury or death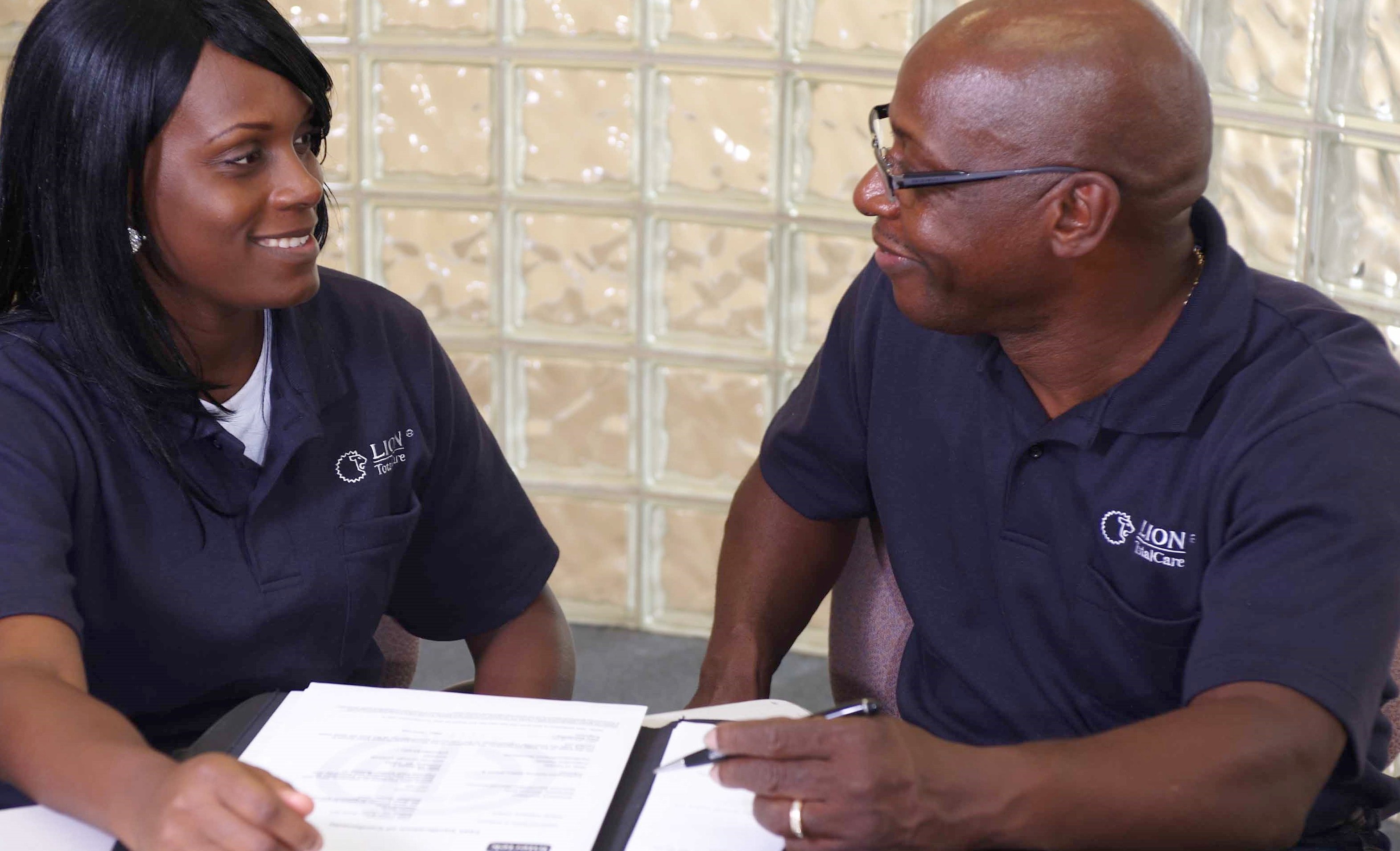 Routine Inspection
During a routine inspection look for:
Soiling
Contamination
Physical damage such as:

Rips, tears, and cuts
Damaged or missing hardware and closure systems
Thermal damage
Damaged or missing reflective trim
Loss of seam integrity and broken, or missing, stitches
Correct assembly and size compatibility of shell, liner, and the drag rescue device (DRD)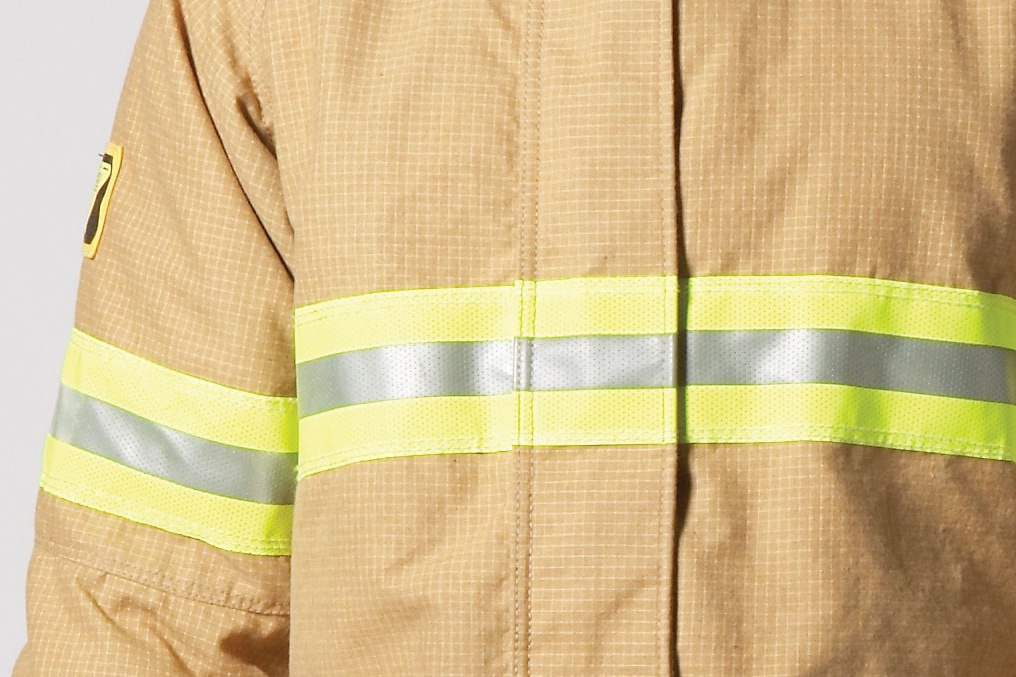 Advanced Inspection
All separable layers, including the moisture barrier, of the garments shall be individually inspected for:
Soiling
Contamination
Physical damage to all layers
Loss of moisture barrier integrity
Evaluation of fit and coat/trouser overlap
Loss of seam, and material integrity
Loss of wristlet elasticity, stretching, runs, cuts, or burn holes
Reflective trim integrity
Label integrity and legibility
Hook and loop functionality
Liner attachment systems
Closure system functionality
Accessories for compliance with 4.2.3 (NFPA 1851)
Correct assembly and size compatibility of shell, liner, and DRD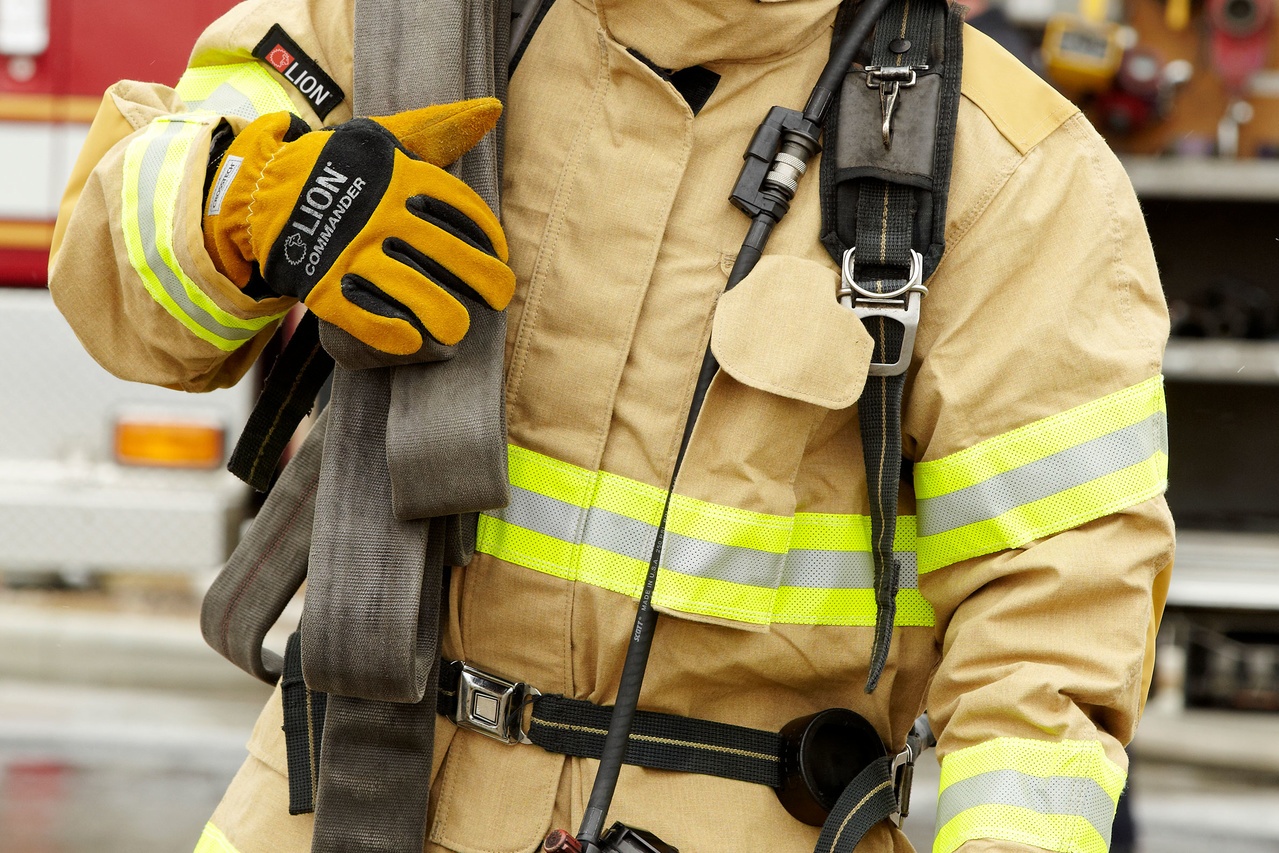 Routine Cleaning
The end users shall be responsible for the routine cleaning of their issued gear
Instructions on cleaning and drying are provided on the manufacturer's label and user information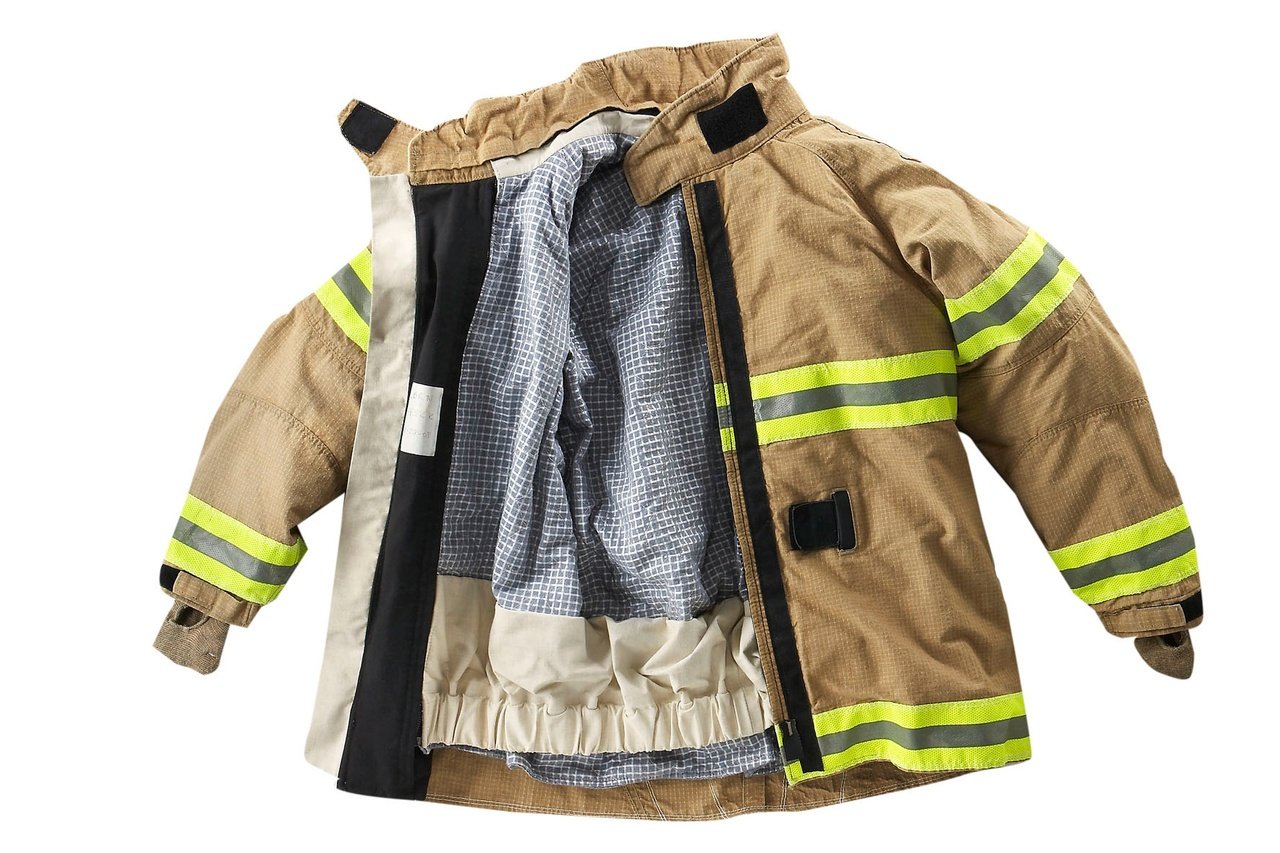 Advanced Cleaning
Performed by the element manufacturer, a manufacturer trained organization, a verified organization, or a verified ISP
Gear that is soiled, shall receive advanced cleaning prior to reuse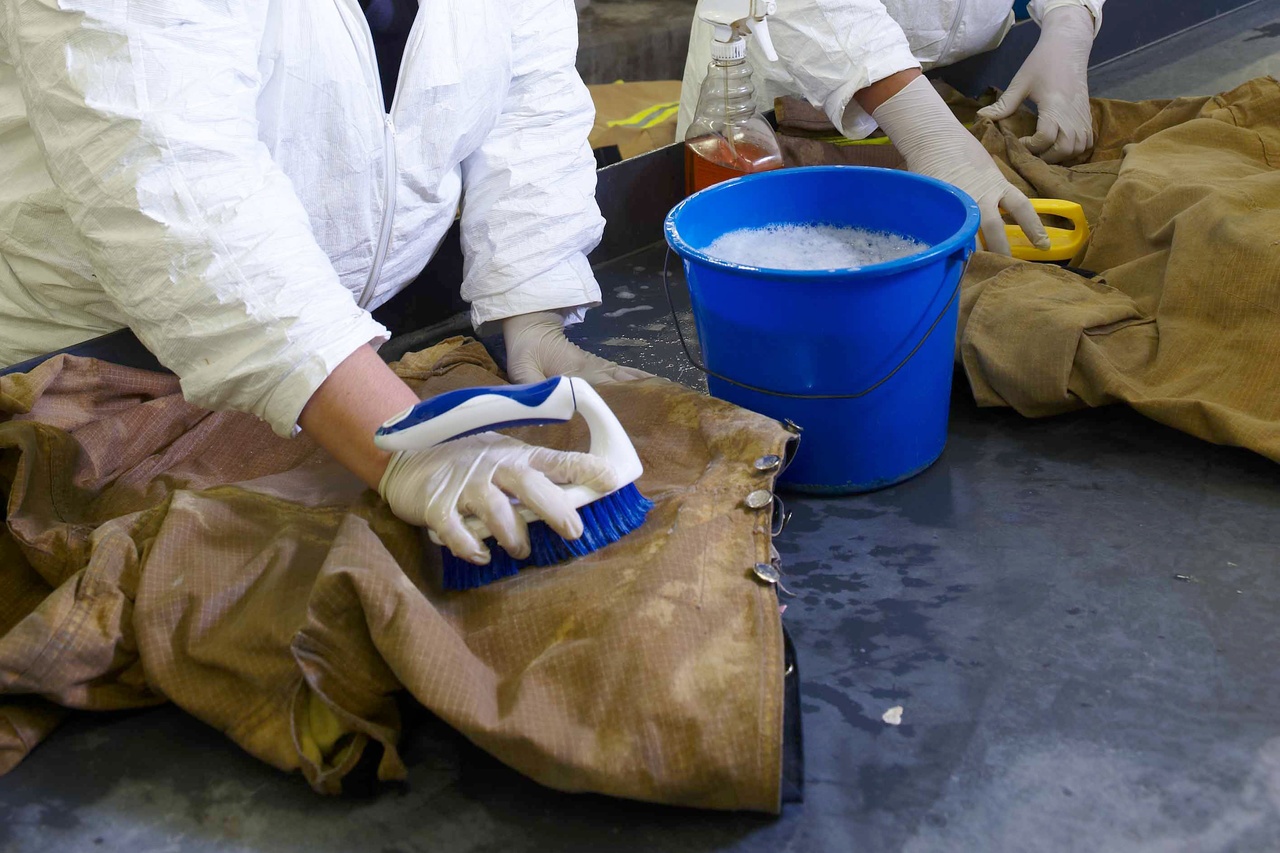 Repair
All repairs shall be performed by the original manufacturer, a verified ISP who has received training, or a member of the organization who has received training.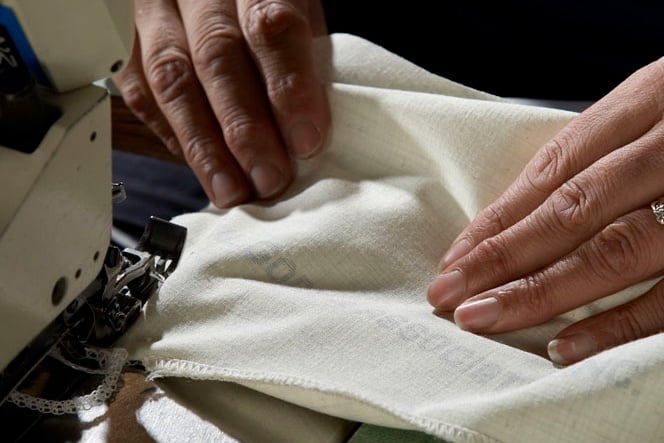 Storage
Shall be:
Clean and dry before storage
Coats and pants should be hung to limit the damage caused by creasing, and shall not be folded
Storage areas should be clean, dry, and well ventilated
Shall not be:
Stored in living quarters or with personal belongings
Stored in contact with contaminates
Stored in direct sunlight while not being worn
Stored in airtight containers unless they are new and unissued
Stored at temperatures below -25°F or above 180°F
Stored where it could be damaged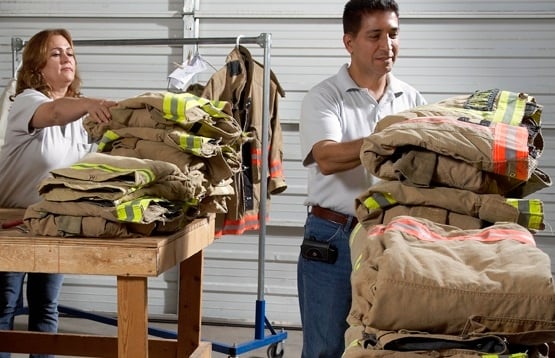 Retirement
Structural and proximity fire fighting ensembles and ensemble elements shall be retired in accordance with 10.2.1 or 10.2.2, no more than 10 years from the date of manufacturing
In all cases, the radiant reflective outer shell shall be replaced at a max of 5 years
Shall be retired if:

Worn or damaged to beyond reasonable repair
Not compliant to NFPA standards when manufactured
Contaminated, defective, or damaged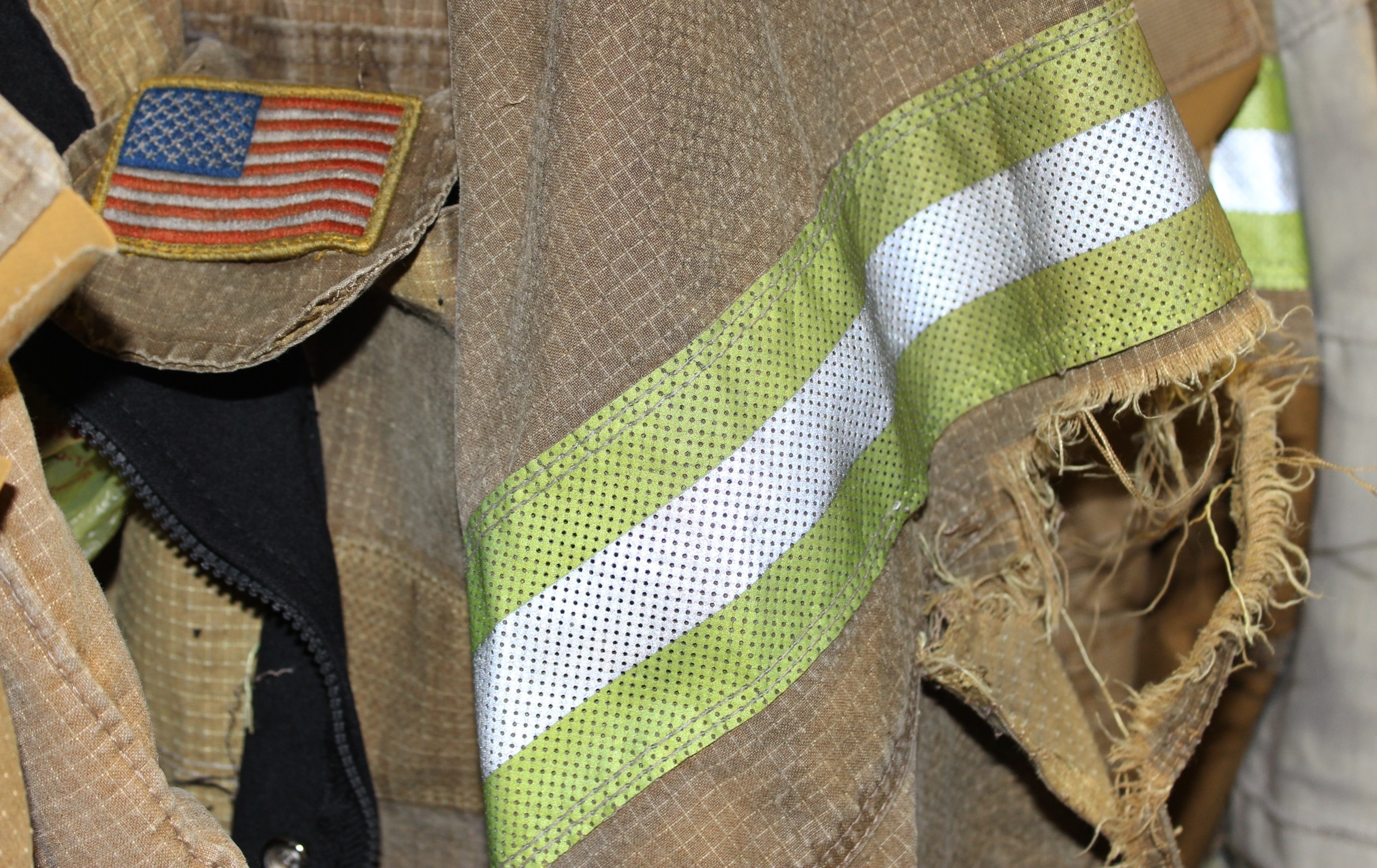 ---
REDZONE CO2 CLEAN CASE STUDY
A success story about removing lithium-ion contaminants from garments.