a larger seat of fire for bigger, more effective training
Connect Multiple Panels Together

The Hyperfire allows you to connect up to 9 ATTACK™ Panels together to create a larger seat of fire, increasing the intensity and quality of the training.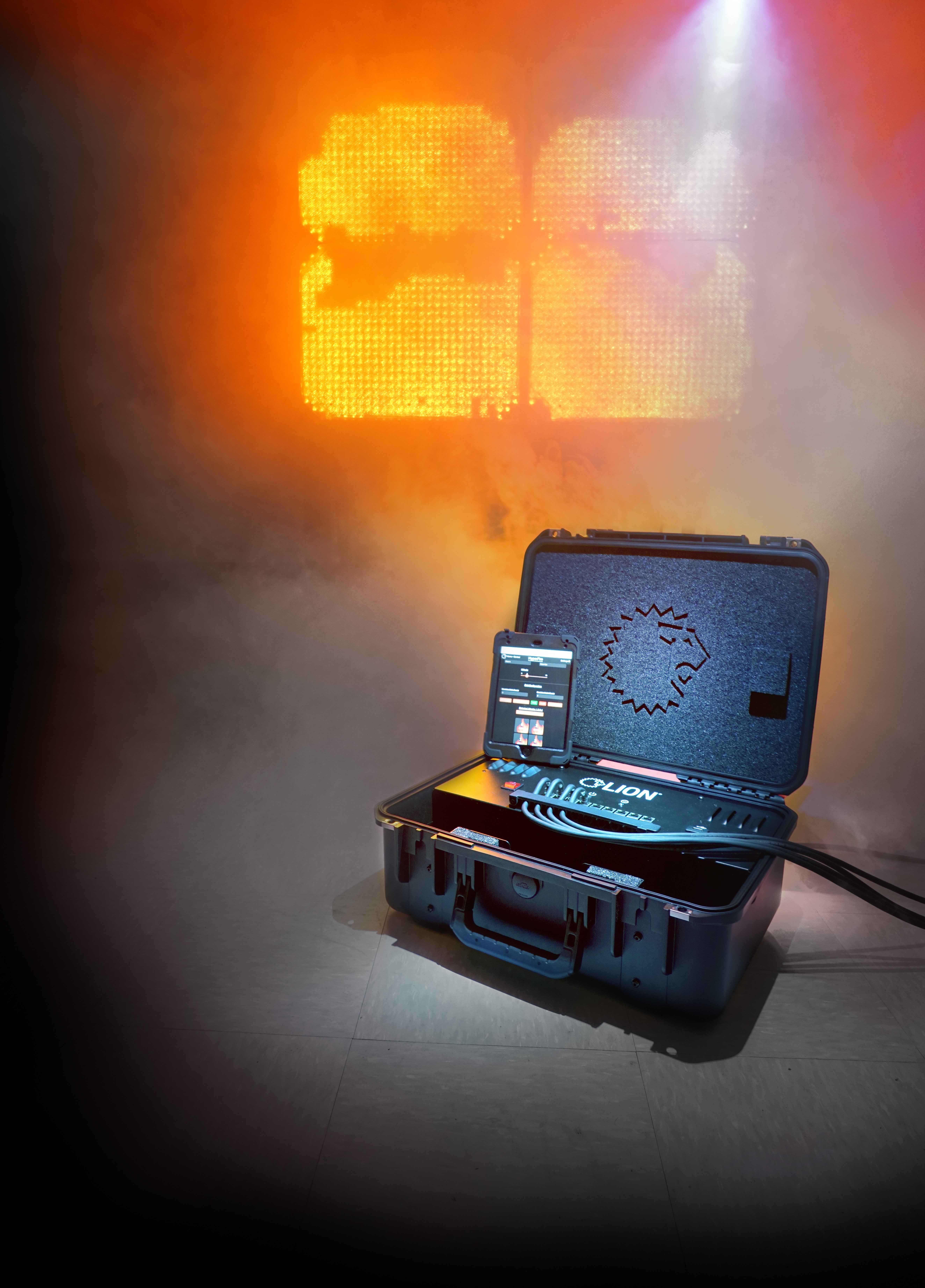 Create Realistic Training Scenarios

The Hyperfire allows users to customize training scenario including the ability to place ATTACK panels in multiple different positions and sizes, giving the trainer complete control.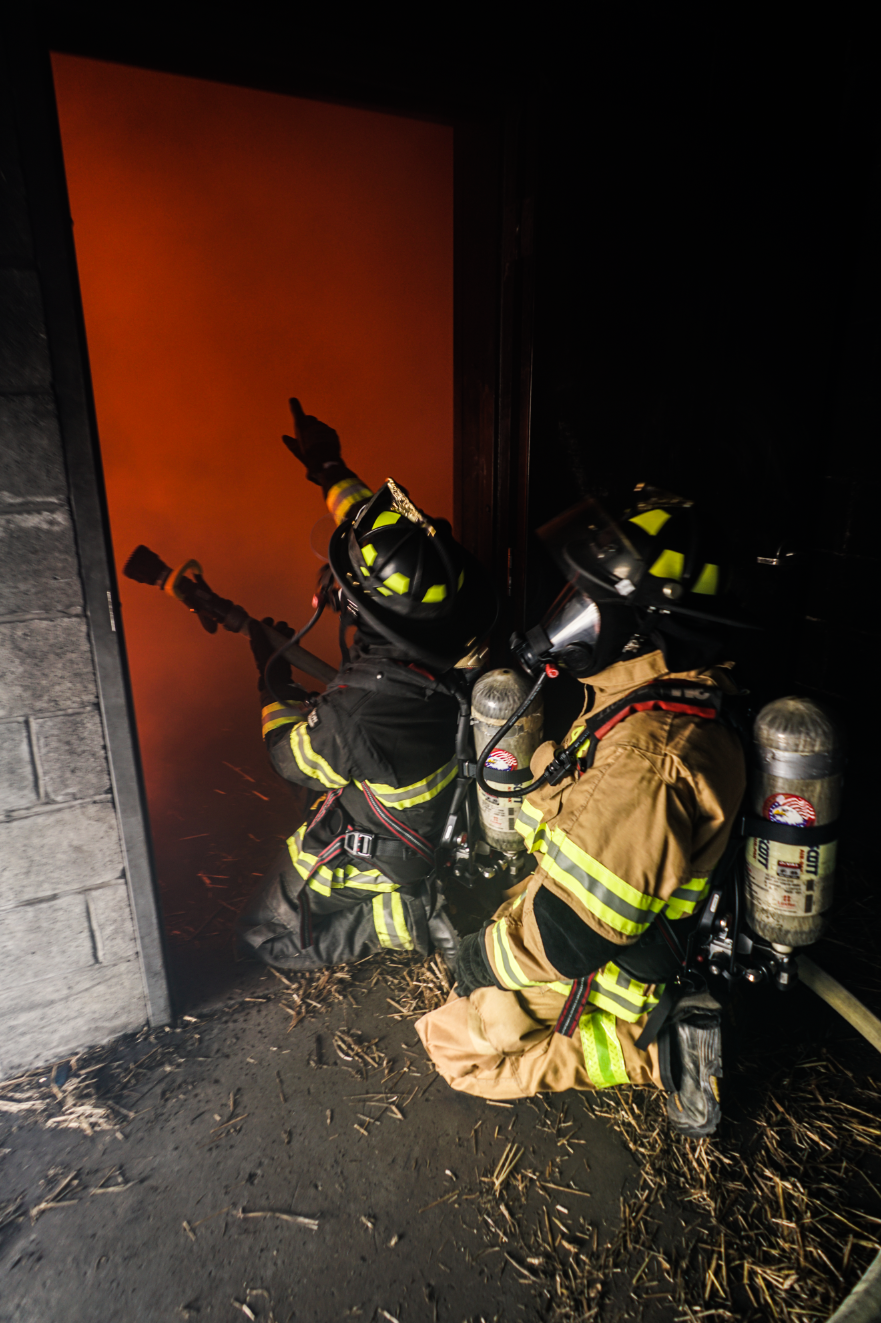 Wirelessly Configure

Link to additional panels or smoke generators wirelessly and conveniently from and IOS device and on the fly.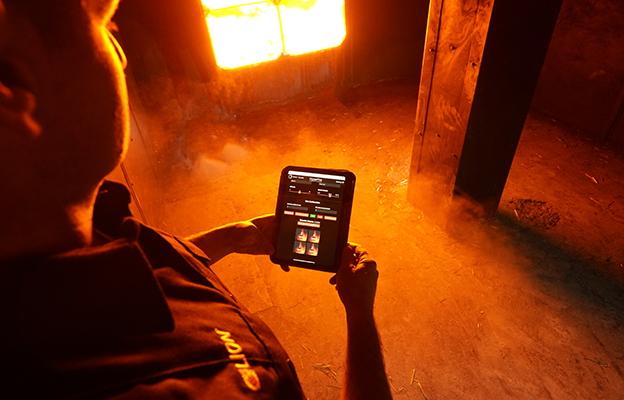 About The Hyperfire™

INTEGRATE THE POWER OF MULTIPLE ATTACK PANELS
The Hyperfire is a module that allows users to connect to 9 Attack panels in any configuration in order to create a larger seat of fire. By connecting multiple panels together training can be made more intense and realistic.

Set Up
The portable Hyperfire is built into an easy to carry case. The case can be placed at a distance from the attack panels, and cables running from the unit to the Attack panels allow the Hyperfire to connect to and control the ATTACK™ panels. The system can be modified and controlled from and IOS interface.

IOS CONFIGURATION TOOL
The set-up via IOS device is an intuitive way to configure the orientation and difficulty levels of the ATTACK™ panels. The configurator tool allows the user to integrate smoke generation as well as modify the scenario giving complete control to the trainer. The training iteration can be initiated and stopped directly from the IOS device.

Fire Technology
For your aviation fire trainer, choose between digital technology and gas-based. Both offer realistic, repeatable evolutions for firefighters in a safe and controlled environment. Our projects all feature intelligent controls which make fires repeatable to decrease downtime and increase training time. Every system includes built in safety features to keep your trainees safe and provide ample teaching opportunities.
GETTING STARTED
CONNECT
The HyperFire™ is a powerful tool that allows users to connect up to 9 ATTACK™ V2 panels in multiple configurations, in order to create a larger seat of fire. This array of panels can be set up in any number of customizable positions creating a completely modular training environment.
CREATE
Create an expansive and customizable training environment that offers more challenges by using the HyperFire™ in conjunction with multiple ATTACK™ panels. Customize the iteration with varying levels of difficulty and make more realistic and training scenarios to help students adapt to ever changing situations.
TRAIN
The ability to quickly start and stop iterations and reset the scenario using the intuitive controls of the HyperFire™ mean more training can occur more efficiently. Training officers can quickly stop the iteration and safely instruct trainees without having to douse a flame or clear the room of smoke.
HyperFire™ from LION is a cutting-edge solution designed to enhance and optimize your digital fire training experience, specifically tailored for use with the LION ATTACK™ Digital Fire Training System. Its primary purpose is to create more complex and realistic training scenarios, simulating conditions that firefighters may encounter in real-life situations.
One of the key features of HyperFire™ is its ability to interconnect up to 9 LION ATTACK™ V2 panels, providing the opportunity to create a larger and more dynamic seat of fire. This interconnected system empowers training officers to develop a wide variety of fire response scenario and drills, with the added advantage of easily modifying the size and shape of the fire according to specific training objectives.
By offering customization and versatility in training exercises, HyperFire™ enables firefighters to develop critical skills, such as situational awareness and adaptability. This is crucial because in real-life emergencies, firefighters often face unpredictable conditions, requiring them to think on their feet and quickly adapt to changing circumstances. By using HyperFire™, trainees are discouraged from relying solely on muscle memory, instead fostering a more comprehensive understanding of firefighting tactics and strategies.
The HyperFire™ system is designed to be compatible with your existing LION ATTACK™ V2 panels, ensuring a seamless integration into your current training setup. This compatibility ensures that you can take full advantage of HyperFire™'s advanced features without needing to replace your existing equipment.
In summary, HyperFire™ from LION is an innovative and powerful tool for maximizing the effectiveness of your digital fire training. By allowing the creation of larger and more complex fire scenarios, it helps to prepare firefighters for the unpredictable nature of real-world emergencies, ultimately enhancing their ability to respond effectively and save lives.
Key Benefits
Creates a Larger Seat of Digital Fire
Connects up to 9 LION AttackTM
Easy Setup and & Configuration
Available with Tablet Controller
Conveniently built into Transportation and Storage Case
Easy Add on to Existing LION AttackTM
"Why LION? I have interacted with firefighter survival equipment manufacturers for over four decades, but I haven't met any that come close to LION with their sincere and proven interest in understanding (aka LISTENING) to what we, firefighters, genuinely need. Their endless pursuit to listen to the "voices of firefighters" and then utilizing the latest proven firefighting research results in bunker gear that supports us in best taking care of those who need us, as well as each other. From their demonstrated commitment in providing us with what we genuinely need to do the job, to their full and hands on involvement (in research and fiscal support) with the battle to reduce firefighter cancer, LION isn't just words- they are proven action with impressive results."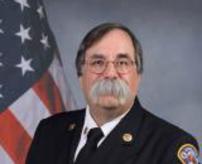 Billy Goldfeder | Deputy Fire Chief Loveland-Symmes Fire Department
"Recently, the Baton Rouge Fire Department accepted delivery of the ITS Xtreme fire extinguisher training prop and we have hit the ground running. We have trained over 200 people in the proper use of a fire extinguisher in approximately 6 weeks. This new technology is leaps and bounds better and more efficient than the old training method of the burn pan and carbon dioxide extinguishers. We are able to take full advantage of the ability to recharge the extinguishers onsite, thereby allowing us to reach more people effectively. This unit is exponentially easier to setup, use and maintain than previous methods."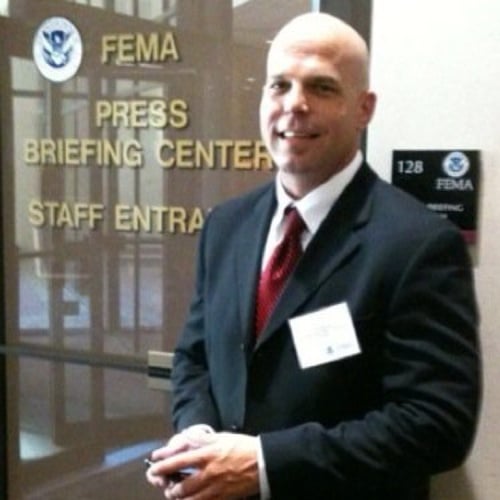 Clint L. Sanchez | Baton Rouge Fire Department
"When you combine ease of use, quick set up and tear down time, actual training time, and SAFETY of this training system, there is nothing out there comparable."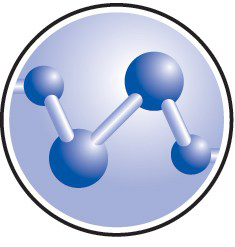 George Ostrom | Safety Asst, AMRI Global
"The customer service has been awesome! I did have a problem with one of the fire extinguishers when it was first delivered. I made one phone call and spoke with a technician who immediately sent out a brand new extinguisher. They have contacted me often to make sure that I was completely satisfied and wasn't having any further problems. It's not too often that you can not only get a great product, but also great service. I would highly recommend it to others."

Denita Lynch | High Point Fire Department
"I have trained about 125 employees for one company, with great success. The system is very easy to set up, as well as to operate."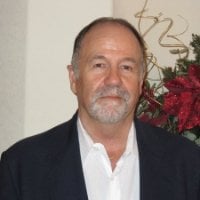 Pat Patterson | President LAAP, Inc.
"Thanks to [LION], we have directly cut over $1,000 annually from our contracted fire training and since we have been able to easily train staff, the system has paid for itself; given the cost of contracting out this training to the number of staff we trained ourselves."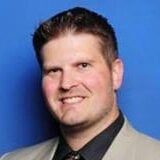 Dylan Hayes | Disaster Response Manager, Seattle Children's Hospital