LION Turnout Maintenance Plan
Turnout gear takes serious abuse – and that requires extra work on your part. Even the best-quality turnout can see a lifetime of as little as three years when it is not cleaned and well-maintained – but it doesn't have to be that way. Consistent cleaning and maintenance of your gear can help it reach the 10-year maximum lifespan under NFPA 1851, saving you money on replacements and giving you peace of mind knowing that your gear is ready for that next call.
Don't believe us? We know our gear can take the heat. Let us show you just how long your LION turnout can last by signing up for our TotalCare Cleaning Plan.
KEEP YOUR TURNOUTS SAFER, LONGER
Departments using LION TotalCare for annual maintenance have dramatically decreased their turnout replacement rate and added time to the useful life of the department's assets.
What Is a Turnout Maintenance Plan?
We offer a flat rate for annual maintenance services on any brand of turnout gear up to 10 years old. You will get advanced cleaning, advanced inspection, complete liner inspection (after the gear has been in service for three years) and up to $120 in repairs on each piece of turnout with our TotalCare maintenance plan.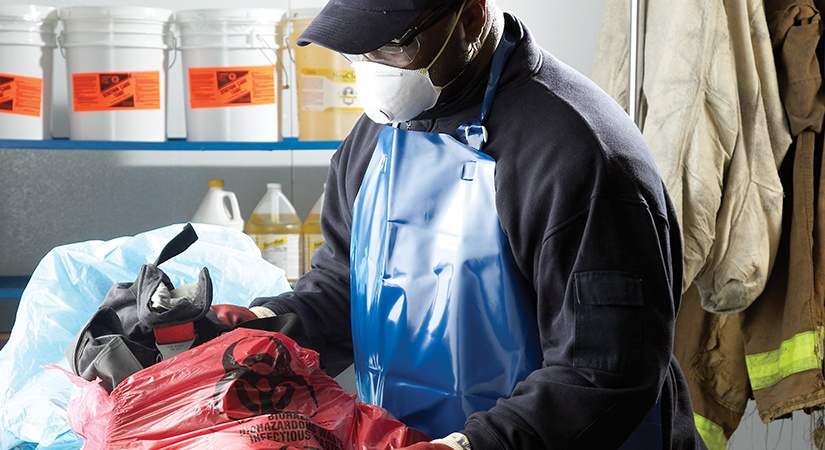 Why Sign Up?
Enhanced safety and cost savings
Reduces firefighter health and safety risks
Optimizes the protective performance of your turnouts
Saves money by extending the safe useful life of your gear
A predictable maintenance budget
Become NFPA 1851 compliant with a simple, easily managed program