LION Turnout Maintenance Plan
Turnout gear takes serious abuse – and that requires extra work on your part. Even the best-quality turnout can see a lifetime of as little as three years when it is not cleaned and well-maintained – but it doesn't have to be that way. Consistent cleaning and maintenance of your gear can help it reach the 10-year maximum lifespan under NFPA 1851, saving you money on replacements and giving you peace of mind knowing that your gear is ready for that next call.
KEEP YOUR TURNOUTS SAFER, LONGER
Departments using LION TotalCare for annual maintenance have dramatically decreased their turnout replacement rate and added time to the useful life of the department's assets.
Advanced Cleaning
Through Ozone cleaning, in combination with our proprietary cleaning process, we can effectively clean gear and other PPE without damage.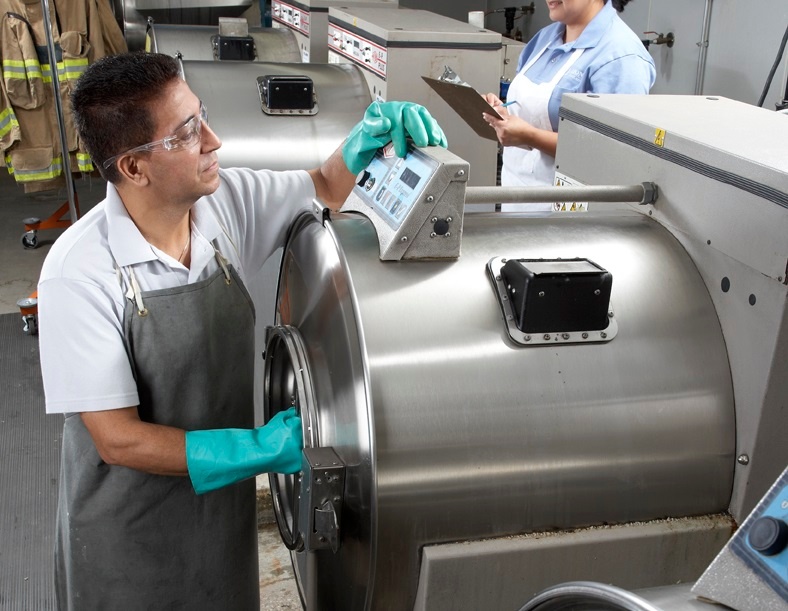 Decontamination
We clean the tough stuff- heavy concentrations of fuels, oils, paint, resins, grease, acids, tar, asbestos and other harmful contaminates. This extends the useful life of your turnouts, and helps stretch your budget.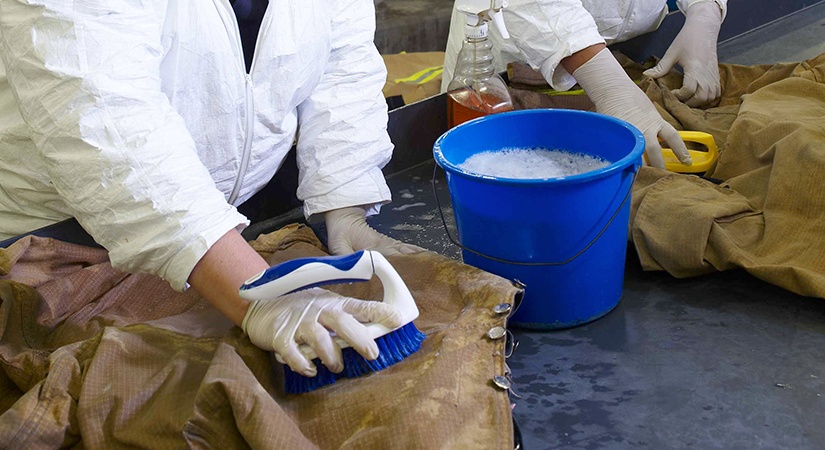 BIOHAZARD DISINFECTION
Gear exposed to blood-borne pathogens such as HIV, hepatitis B or tuberculosis, can be treated with TotalCare's help. We use an exclusive disinfection and sterilization process for suspected or known blood-borne pathogen contaminants or other viruses and bacteria.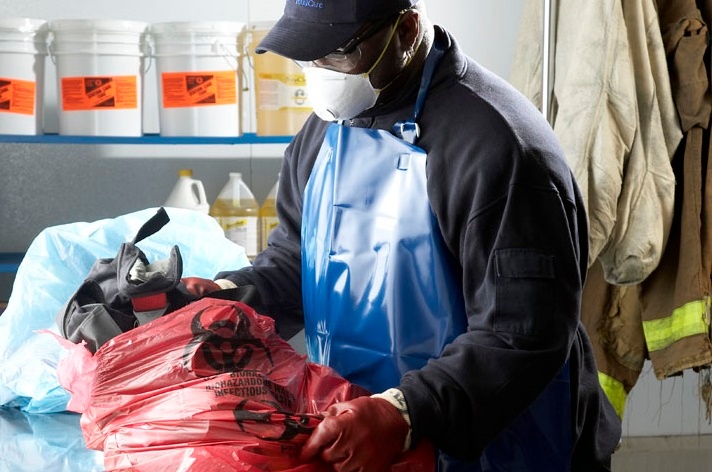 OZONE CLEANING
LION TotalCare uses ozone in every extractor cleaning cycle to treat for biohazards, a safety measure that is not typically provided by other ISP's. This cleaning agent is extremely effective, and it's non-toxic and chemical free.
How Ozone Cleaning Benefits your Gear:
Provides 99.999% disinfection from germs, viruses, and bacteria
Dissolves gear soils on contact due to its powerful oxidation properties
Uses ambient water temperatures, instead of conventional 140°

to 160°F to reduce the washing and drying cycles, and turnout wear and tear
Attacks most organic soils, and kills bacteria 3,200 times faster than chlorine bleach, while being completely biodegradable