KEEP YOUR TURNOUTS SAFER, LONGER
Smoke deposits and other residue can become trapped in fibers and remain there until properly cleaned. This can leave you at risk of cancer-causing chemical exposure. It also leads to gear that may not provide you with full protection when you need it most. TotalCare offers a variety of advanced cleaning services that can help keep your gear safer – not matter what brand of gear you wear. We can inspect, repair and clean ALL BRANDS of fire PPE. So when it comes to maintaining your gear, don't just use care. Use TotalCare.
Advanced Turnout Gear Cleaning
Through Ozone cleaning, in combination with our proprietary cleaning process, we can effectively clean gear and other PPE without damage.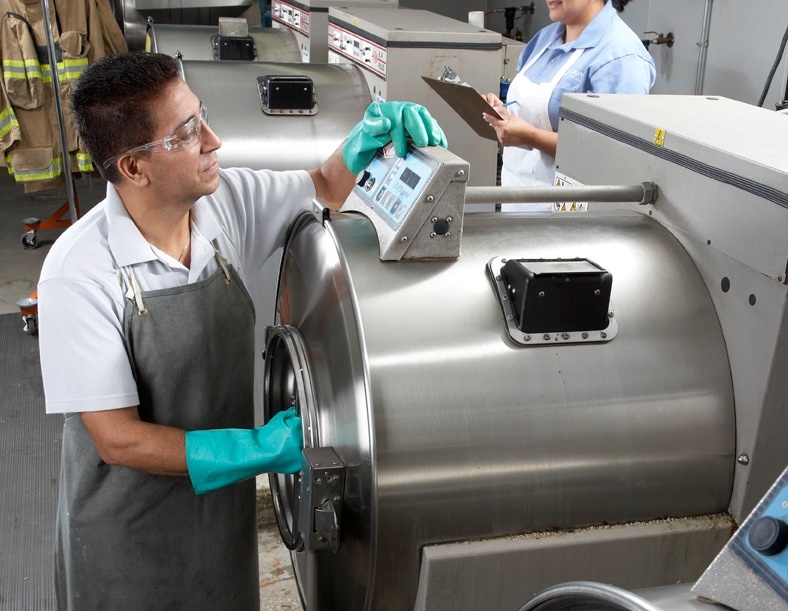 Decontamination
We clean the tough stuff- heavy concentrations of fuels, oils, paint, resins, grease, acids, tar, asbestos and other harmful contaminates. TotalCare® extends the useful life of your turnouts, and helps stretch your budget.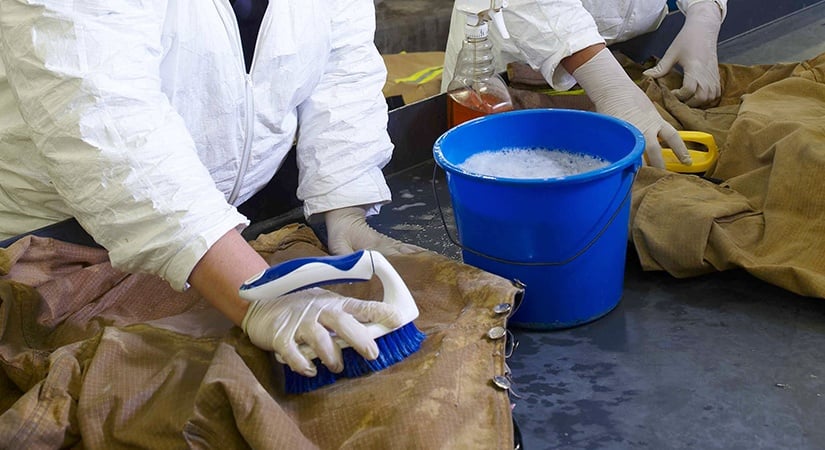 BIOHAZARD DISINFECTION
Gear exposed to blood-borne pathogens such as HIV, hepatitis B or tuberculosis, can be treated with TotalCare's help. We use an exclusive disinfection and sterilization process for suspected or known blood-borne pathogen contaminants or other viruses and bacteria.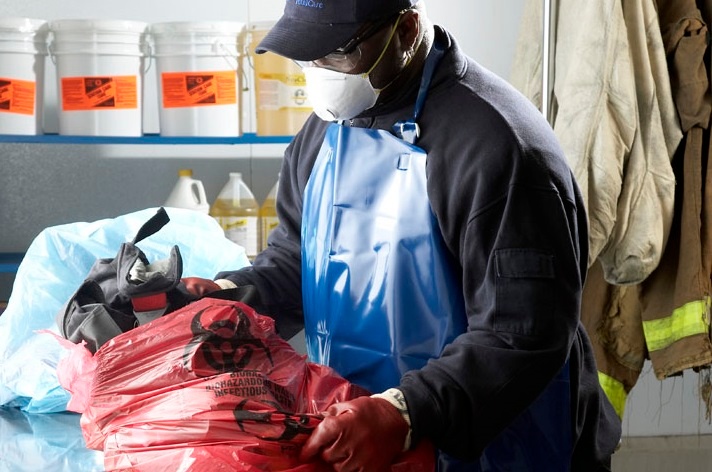 OZONE GEAR CLEANING
LION TotalCare uses ozone in every extractor cleaning cycle to treat for biohazards, a safety measure that is not typically provided by other ISP's. This cleaning agent is extremely effective, and it's non-toxic and chemical free.
How Ozone Cleaning Benefits your Gear:
Provides 99.999% disinfection from germs, viruses, and bacteria
Dissolves gear soils on contact due to its powerful oxidation properties
Uses ambient water temperatures, instead of conventional 140°

to 160°F to reduce the washing and drying cycles, and turnout wear and tear
Attacks most organic soils, and kills bacteria 3,200 times faster than chlorine bleach, while being completely biodegradable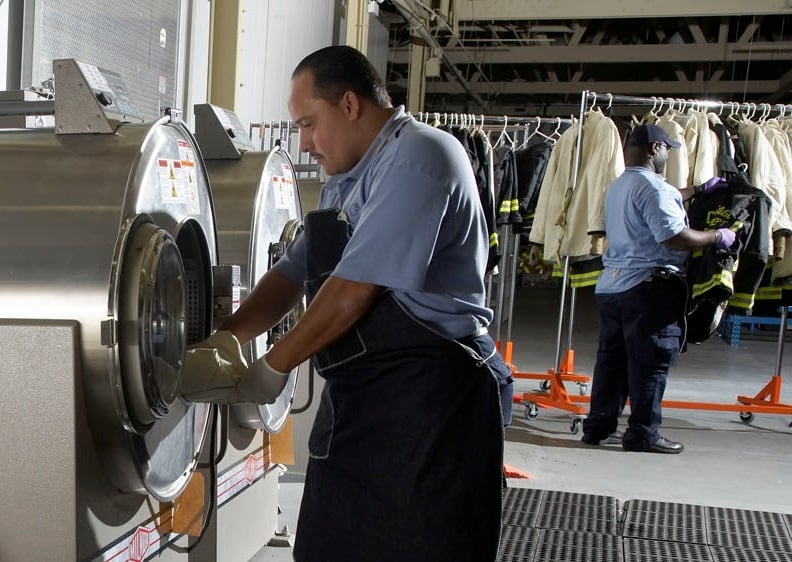 RedZoneSM CO2 Cleaning
LION REDZONE CO2 CLEAN PROVIDES THE MOST EFFECTIVE PPE CLEANING ON THE MARKET. Conventional firefighting gear cleaning methods provide limited decontamination results and can take days to complete. But, RedZone CO2 Clean effectively decontaminates PPE quickly in approximately 60 minutes. While Ozone cleaning is effective at removing biological contaminants like bacteria and viruses, RedZone CO2 Clean also targets poly-aromatic hydrocarbons (PAHs) and volatile organic compounds (VOCs). RedZone CO2 Clean eliminates on average 98% of these "bad actors."
RedZone CO2 Clean is available exclusively from LION TotalCare® and can be used on ALL models and brands of gear – including helmets, hoods, turnouts, gloves and boots.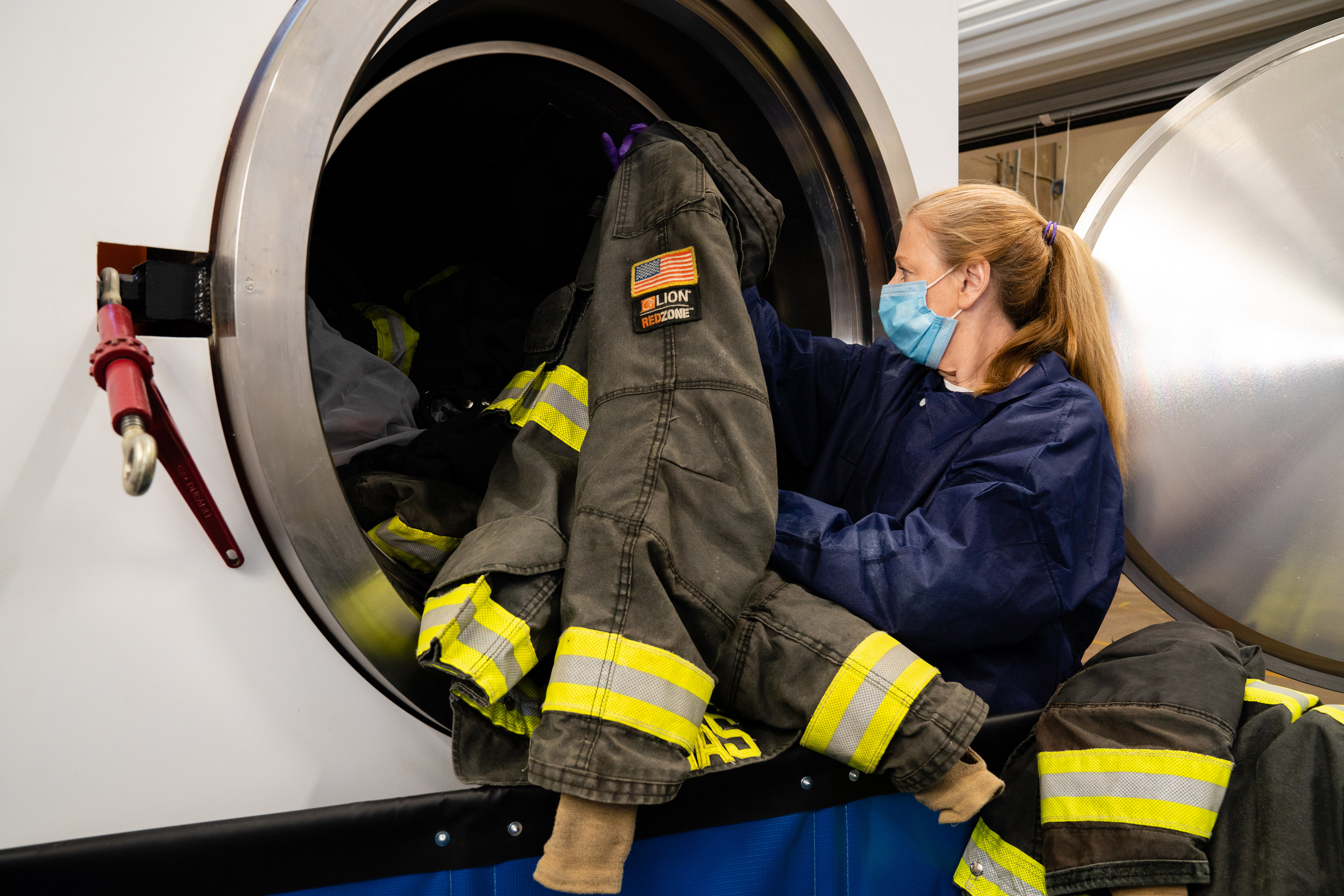 StationCare 1851 Turnout Cleaner
LION StationCare 1851 is used consistently around the country at each LION TotalCare facility, for a clean you can trust no matter where you are. Formulated specially by LION TotalCare, the advanced gear cleaner removes harmful contaminants while maintaining your gear's integrity. Unlike other cleaning products, StationCare 1851 leaves no residue and meets all requirements of NFPA 1851 Selection, Care and Maintenance Standard. Available in 2 gal. and 5 gal.