TACTICAL POLICE, FIRE AND EMS SHIRTS AND PANTS
Made to Measure: Garments custom-sized for the wearer.
Compliant: NFPA 1975 Certified in Nomex.
Customization: Can be customized to fit the end-users requirements.
Style Options: Comes in other optional shirt styles, Search and Rescue, and Public order.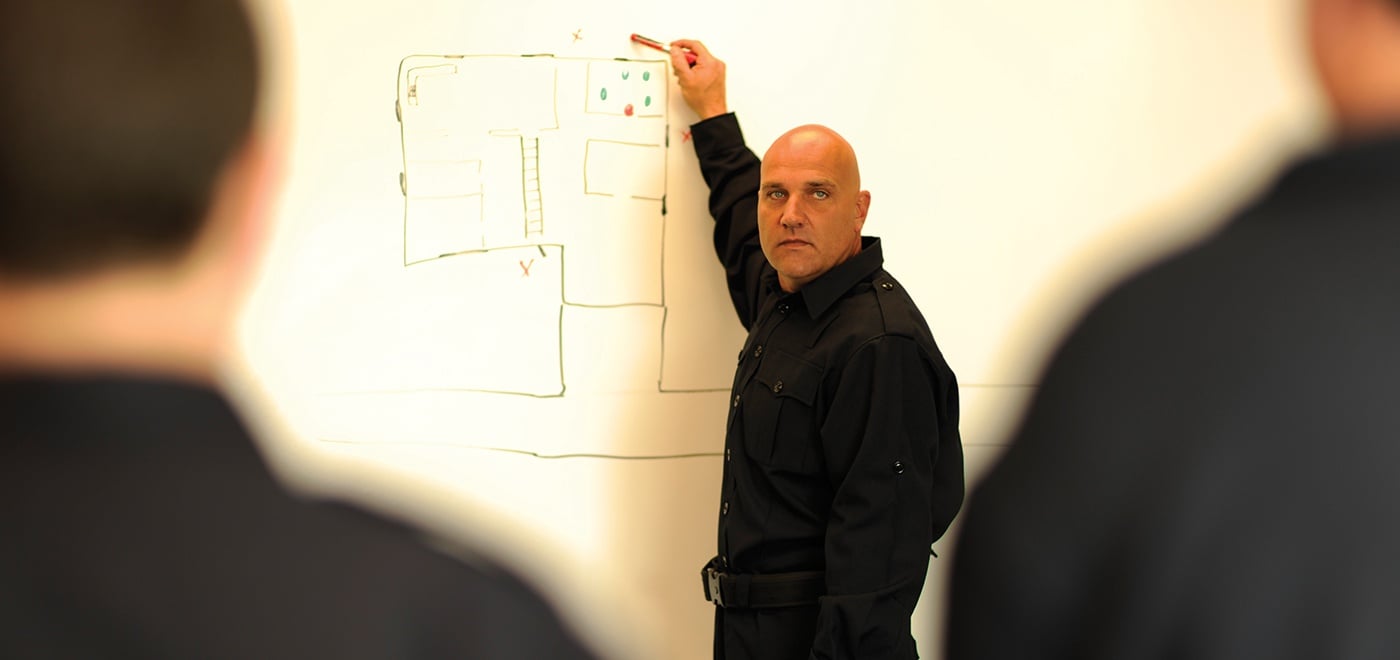 Tactical Shirt and Pants
Shirt Description
Epaulettes and permanent creases for crisp, professional look.
Double yoke upper back.
Elbows reinforced with second layer of fabric.
Sleeve strap and button closure keep sleeves rolled up.
Sleeve plackets cover buttons to prevent snagging.
Two chest pockets with pocket flaps, decorative button, and hook and loop closures. Pen slot (left side).
Mic loop above left chest pocket.
Pants Description
Two slash pockets, two seat pockets with flaps and semi-bellows pockets with additional inside pockets on each thigh.
Permanent creases in front of legs for lasting, crisp, professional appearance.
Heavy-duty brass zipper.
Double steel hook and bar waist closure.
Shirt grip waistband keeps shirt tucked.
Outlet at the back of waistband for size adjustment.
Knees reinforced with self-material for durability.
Wide belt loops to hold utility belt.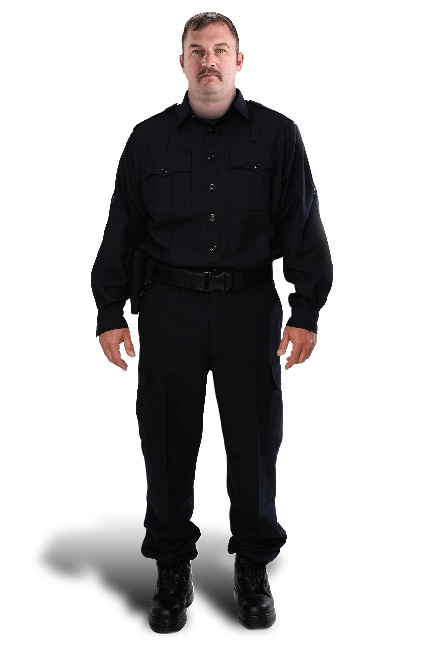 Available Options
Fabric Choice: Available in Nomex, Indura Ultra Soft and Poly Cotton.