Professional StationWear
Certified Protection: NFPA 1975 Certified in Nomex.
Made to Measure: It is made to measure and order, not stock product.
Quality Construction: Made in Canada with triple row stitching and reinforcements.
Upgraded Style: Includes snap closure with decorative buttons, contoured spade breast pockets and sewn-in creases as standard features.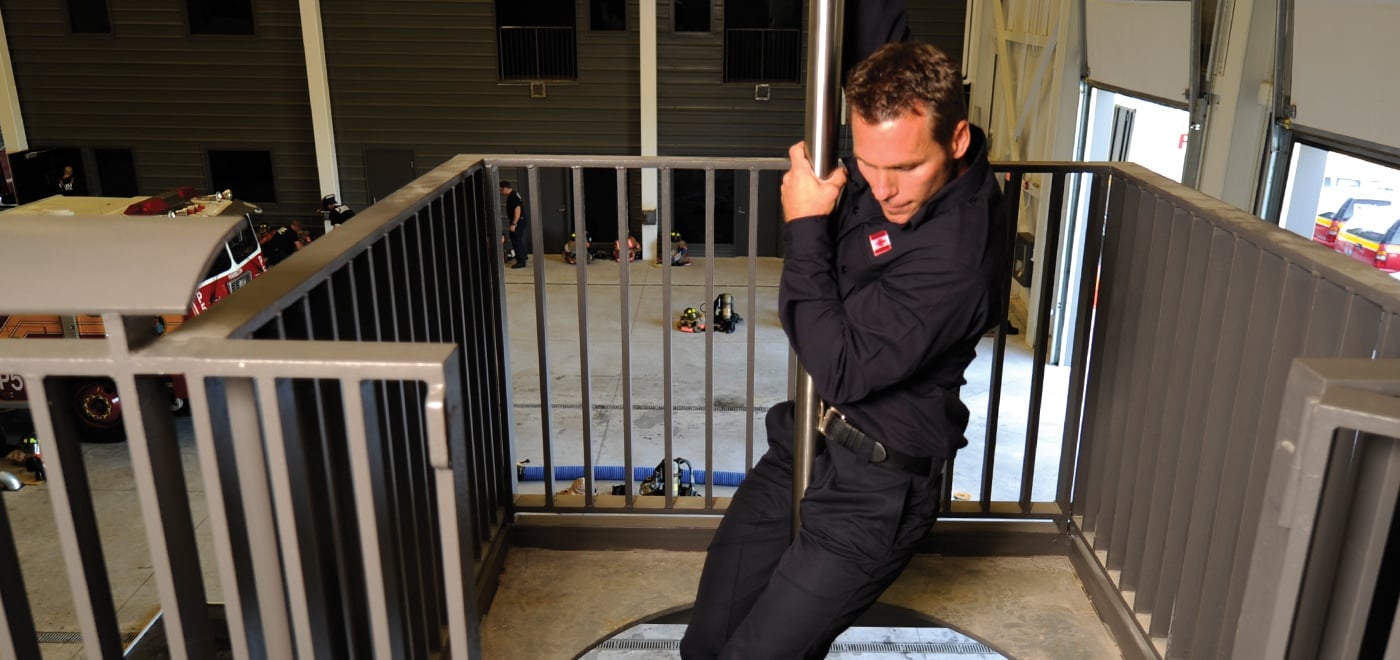 GTA SHIRT AND PANTS
GTA Shirt
Epaulettes and sewn-in creases for crisp, professional look.
Contoured spade breast pockets.
Reinforced badge holder positioned on the front seam for added strength.
Two-layer reinforced upper back (yoke).
Snap closures with decorative buttons.
Long or short sleeve.
National flag.
GTA Pants
Two slash pockets and two seat pockets with button closures.
Watch pocket.
Reinforced side pocket bags.
Triple row of full fell sewing on each outseam.
Permanent creases in front of legs for lasting, crisp, professional appearance.
Heavy-duty brass zipper (with Nomex® tape) used for all garments made from FR material.
Steel hook and bar waist closure.
Outlet at the back of waistband for size adjustment.
Wide format belt loops.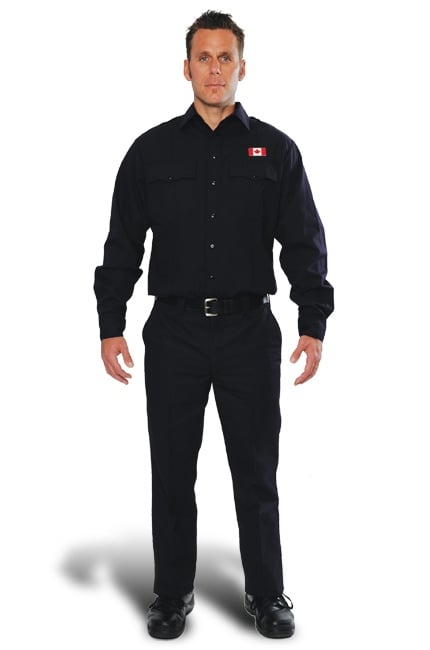 Available Options
Shirt Options: Available in long and short sleeve styles.
Fabric Choice: Available in a number of fabrics including Nomex and Poly Cotton; is made to measure and order.