COMFORTABLE COVERALL AT A GREAT PRICE
Cost Effective: Basic coverall for mechanical needs to lower cost requirement of garment.
Customizable: Can be customized to meet requirements. Add pockets or trim, choose your color, choose your fabric.
Fabric Options: Choose from fabric options like Nomex IIIA, Indura Ultra Soft and Poly Cotton.
Color Options: Available in several colors including, red, navy, black, yellow, royal blue (depending on chosen fabric).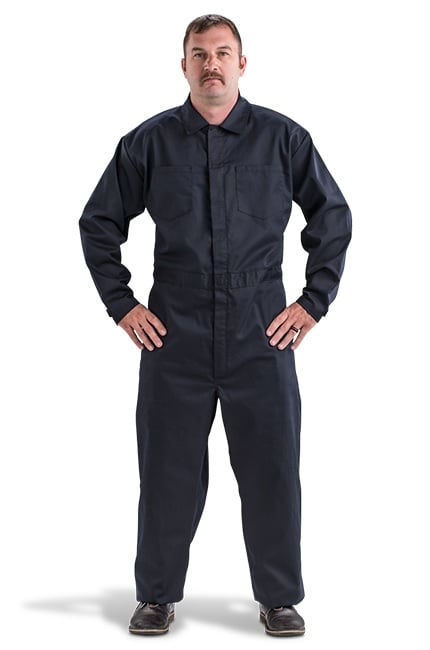 Affordable and Durable
Compliant Protection: Built with flame-resistant, NFPA 1975 compliant Dupont™ Nomex® IIIA fiber
Lots of Pockets: Features two chest pockets, two slash pockets and two hip pockets.
Comfortable Fit: Action back design for better mobility, elasticized waist for comfort.
Easy Don/Doff: Two-way, full-length front zipper closure with hook and loop wristlet closures for easy donning and doffing.