KEEPING YOU SAFER, LONGER
Soiled PPE can pose a health risk to firefighters. Smoke deposits and condensed residue can be trapped in fibers and remain there until cleaned, leaving you at risk of secondary exposure to cancer-causing chemicals and making your gear less protective. Regular cleaning and maintenance on your PPE can help minimize your risk of excess exposure to carcinogens.
Decontamination After A Fire
Remove as much of the bulk contamination as possible while still at the fire scene by performing gross decontamination. Recommended order for decon wiping: eyes, face, inside your nose (then blow your nose), inside your ears, behind your ears, neck, underneath your collar, arms, between your fingers, under your fingernails, hair, sensitive areas like under arms, torso, and back. Shower within the hour, and NEVER take your soiled PPE home to clean.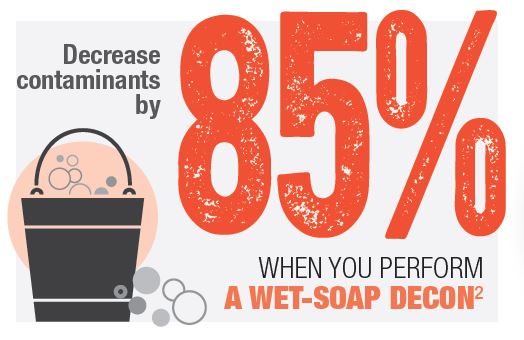 LION TotalCare®
Our care and maintenance program is a verified ISP that is certified to both NFPA 1971 and NFPA 1851 for all services. We clean, inspect and repair your gear to keep it in top protective condition. To learn more, click here.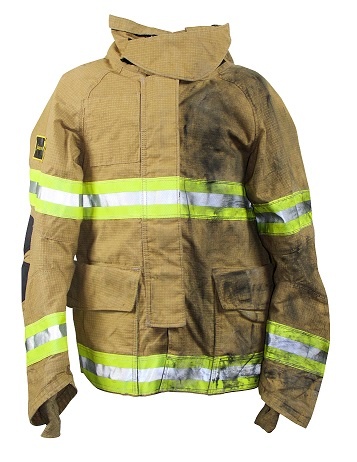 Ozone Cleaning
We offer ozone cleaning as part of LION TotalCare. It is in every extractor cleaning cycle to treat for biohazards, a safety measure that is not typically provided by other ISPs. This cleaning agent provides 99.999% disinfection from germs, viruses and bacteria. To learn more, click here.