PARTICULATE BLOCKING BUNKER GEAR
RESEARCH-BASED, SAFETY-FOCUSED

The same RedZone Contaminant Control Package developed in partnership with the Department of Homeland Security (DHS), Technology Directorate (S&T) and the North Carolina State University Textile Protection and Comfort Center (TPACC), is now available in Starfield LION's Flame Fighter Model. Tests show that RedZone features block particulates at interface areas, giving firefighters another layer of protection against hazardous particulates contained in smoke and soot.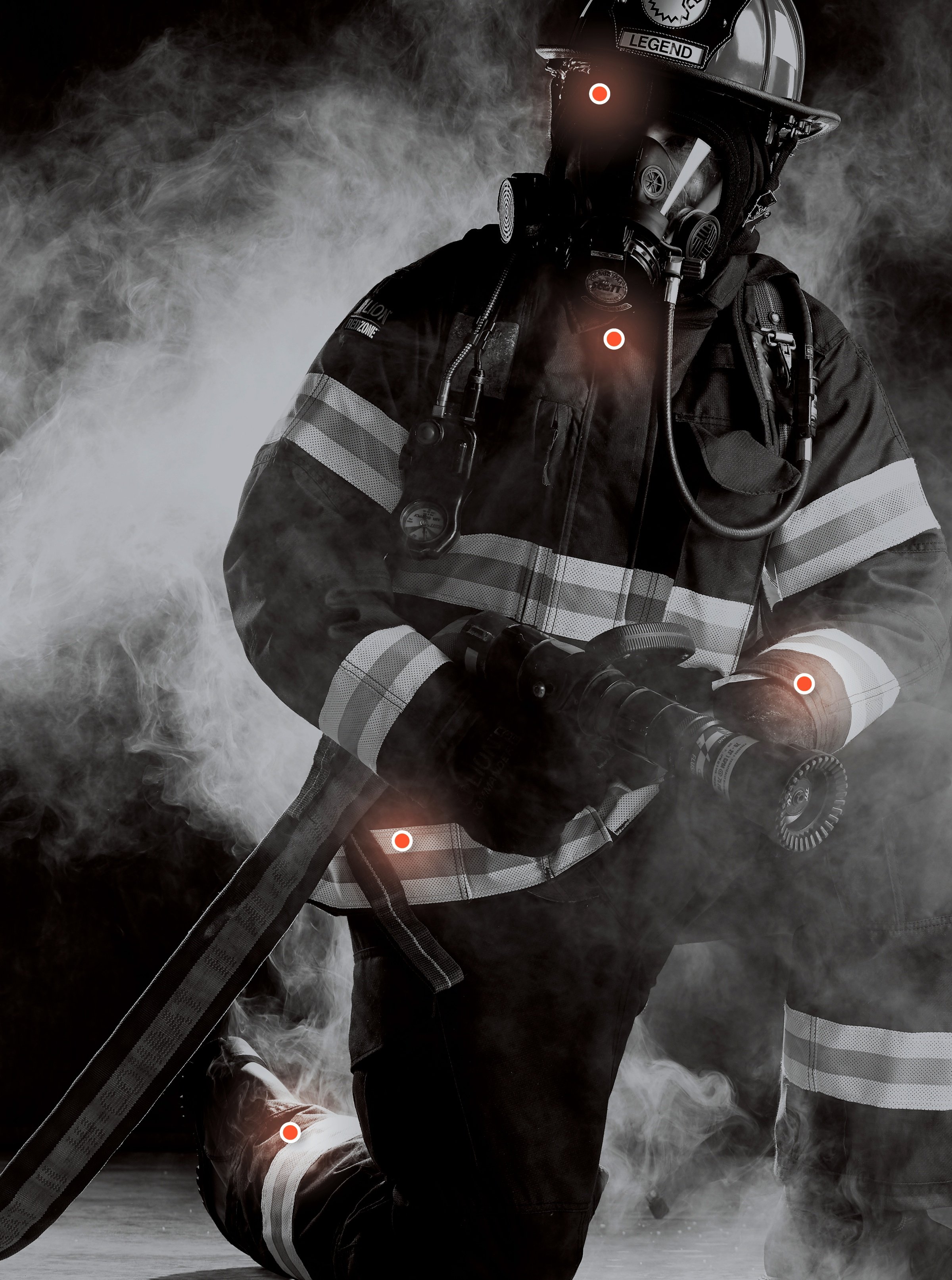 SAME COMFORT, ADDED PROTECTION

Provides the same level of fit, mobility and comfort as the Flame Fighter turnout gear – but, with added protection from particulate exposure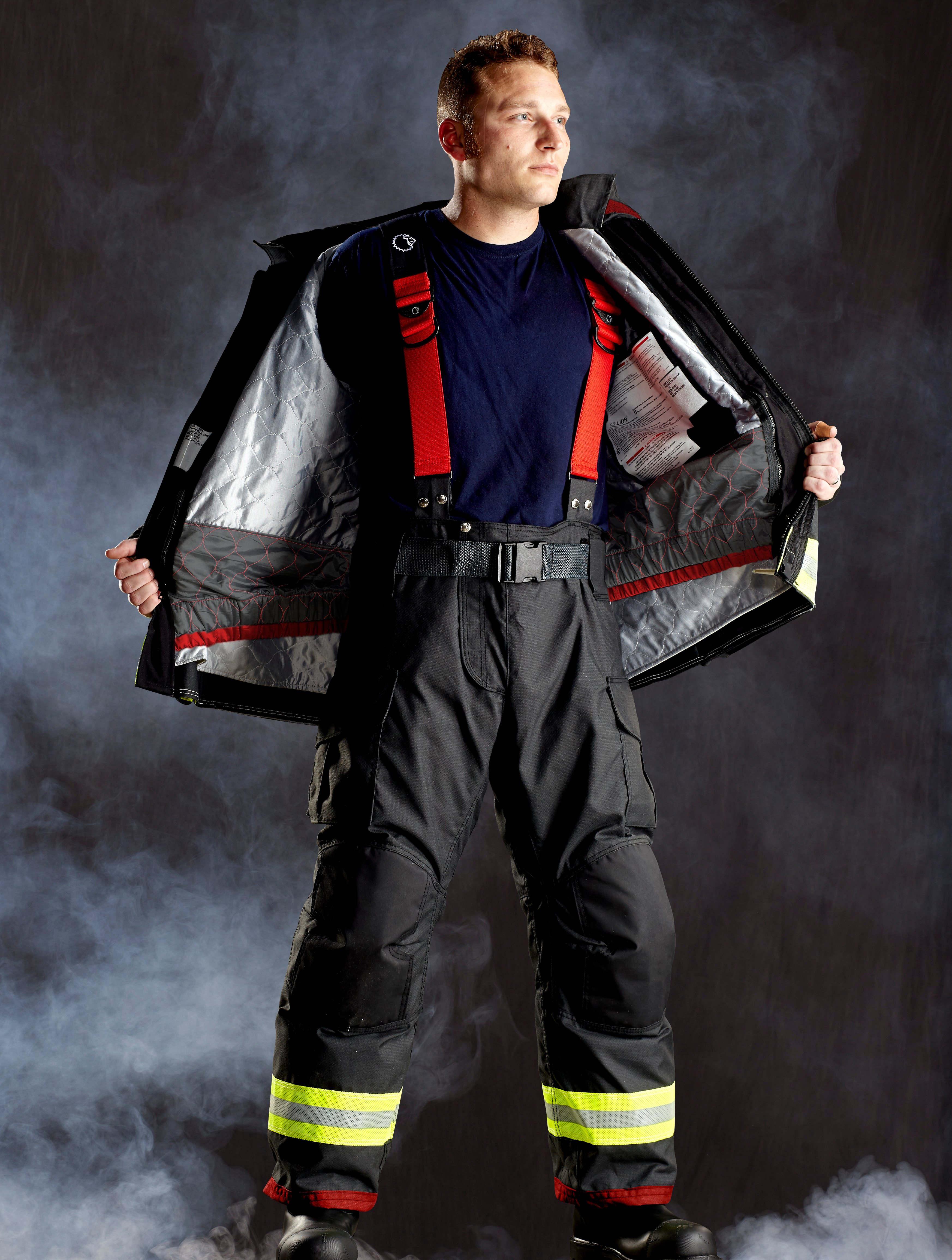 NO EXTRA TURNOUT HEAT OR DONNING & DOFFING

No added turnout heat stress or donning and doffing steps. This package will soon be available for retrofit to your current Flame Fighter turnout gear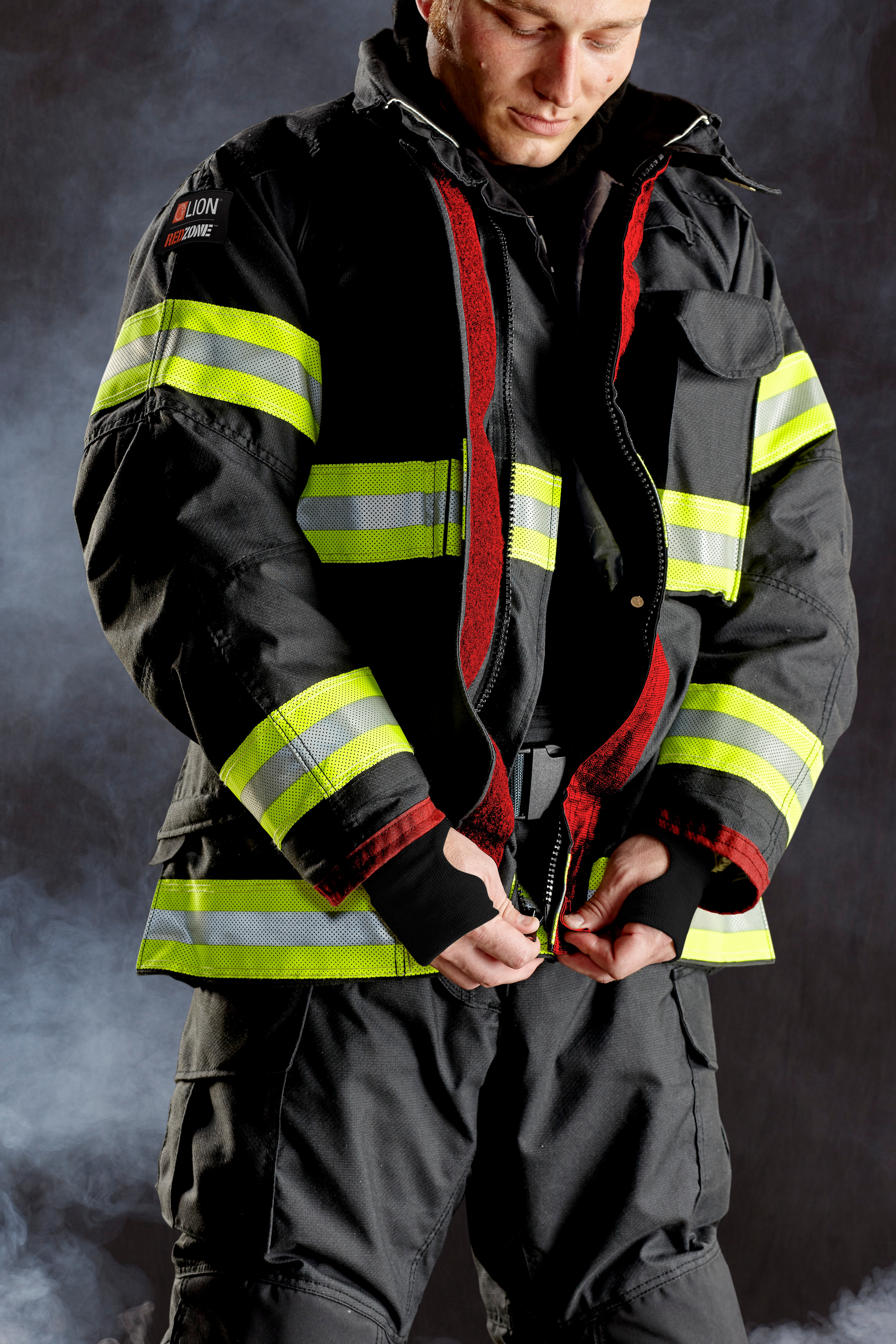 TRUSTED PROTECTION

When tested to the methods set by the National Fire Protection Association (NFPA) 1971, 2018 edition Optional Standard for Liquid and Particulate Protective Ensemble, Underwriters Laboratories (UL) verified that the Redzone package in LION's V-Force model showed no ingress at turnout coat, pant, glove, boot interfaces and closures . To view full details of the UL procedures and results visit: https://verify.ul.com/verifications/237. NFPA 1971 Optional tests for particulate protection of Redzone package in the Flame Fighter have not been completed, but contain equivalent features.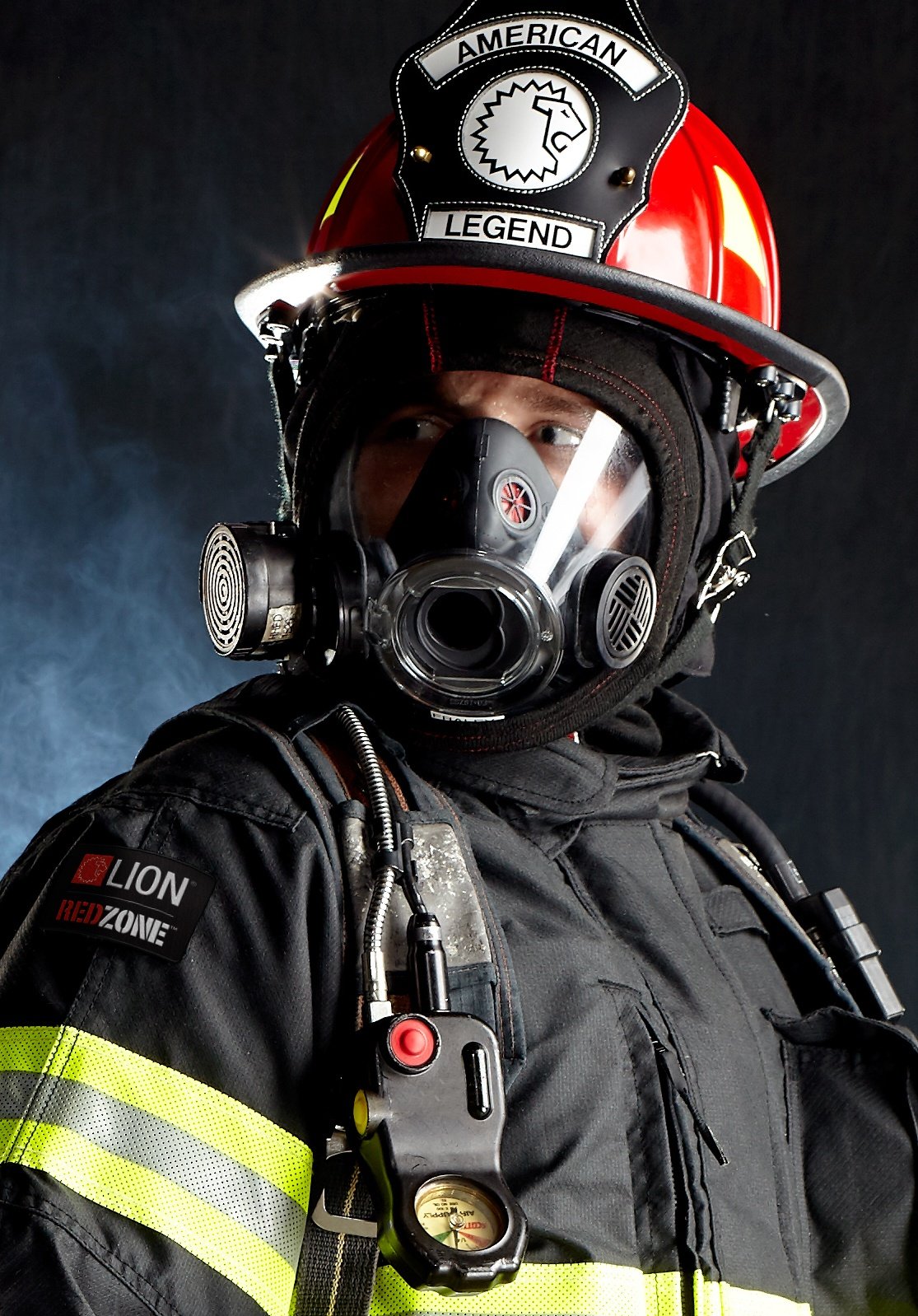 You Are Now Entering The RedZone™

Zone 1: Particulate-Blocking Hood
A breathable, ultra-soft hood with StedAir® PREVENT protects the head and neck from particulates, while also providing excellent mobility and unrestricted hearing.

Zone 2: Arm Guard
Elasticized wrist shields and enhanced IsoDri® knit wristlets with DuPont™ Nomex® Nano Flex block particulates at the coat- to-glove interface.

Zone 3: CORE GUARD
A DuPont™ Nomex® Nano multi-layered composite with an elasticized band blocks particulate ingress at the coat-to-pant interface. The Core Guard also features LION's exclusive low-friction Glide Black Ice™ face cloth.

Zone 4: CLOSURE GUARD
Engages with just one zip. No extra steps to don the gear. Red hook and loop indicates when turnout coat is properly closed.

Zone 5: LEG GUARD
Together, the elasticized ankle shield and DuPont™ Nomex® Nano Flex calf protector block particulate ingress at the pant-to-boot interface.

CONTAMINANT Control Package
RedZone uses particulate blocking material and thoughtful design at PPE interface areas to reduce ingress of hazardous particulates that can be absorbed into the skin.
The ensemble performs consistently with existing turnout standards with no added heat stress or mobility restriction, and no change in donning or doffing.
NFPA 1971, 2018 Ed. calls for an optional standard for a Liquid and Particulate Contaminant Ensemble that consists of a face piece, hood, turnout gear, gloves and boots. To pass certification, a Fluorescent Aerosol Screening Test must be performed.
A FAST offers visualization of aerosol infiltration and deposition patterns as a means of detecting penetration points in protective clothing ensembles after a 30-minute exposure consisting of walking, bending, reaching, running in place, prone stance, etc. RedZone has received a passing result of the FAST to reduce the particulate ingress at key interfaces.
Training Opportunities
The Attacj Digitnal Fire Training System can be used in hands-on training when fire suppression is the objective, and also to add realism in fire training situations where fire suppression is not the main objective.
"Why LION? I have interacted with firefighter survival equipment manufacturers for over four decades, but I haven't met any that come close to LION with their sincere and proven interest in understanding (aka LISTENING) to what we, firefighters, genuinely need. Their endless pursuit to listen to the "voices of firefighters" and then utilizing the latest proven firefighting research results in bunker gear that supports us in best taking care of those who need us, as well as each other. From their demonstrated commitment in providing us with what we genuinely need to do the job, to their full and hands on involvement (in research and fiscal support) with the battle to reduce firefighter cancer, LION isn't just words- they are proven action with impressive results."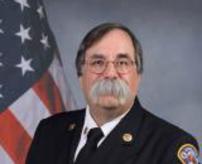 Billy Goldfeder | Deputy Fire Chief Loveland-Symmes Fire Department
"Recently, the Baton Rouge Fire Department accepted delivery of the ITS Xtreme fire extinguisher training prop and we have hit the ground running. We have trained over 200 people in the proper use of a fire extinguisher in approximately 6 weeks. This new technology is leaps and bounds better and more efficient than the old training method of the burn pan and carbon dioxide extinguishers. We are able to take full advantage of the ability to recharge the extinguishers onsite, thereby allowing us to reach more people effectively. This unit is exponentially easier to setup, use and maintain than previous methods."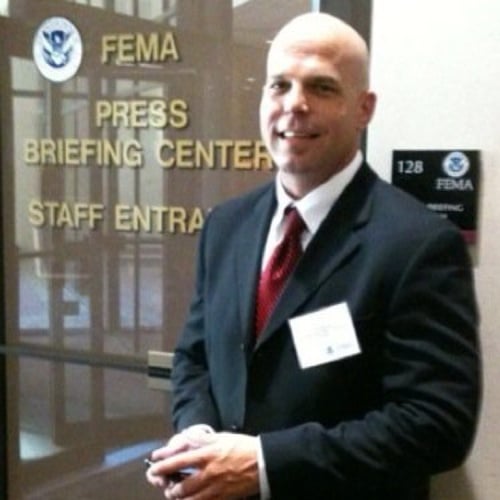 Clint L. Sanchez | Baton Rouge Fire Department
"When you combine ease of use, quick set up and tear down time, actual training time, and SAFETY of this training system, there is nothing out there comparable."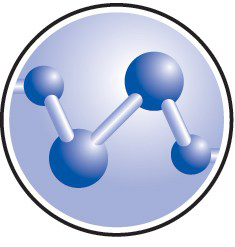 George Ostrom | Safety Asst, AMRI Global
"The customer service has been awesome! I did have a problem with one of the fire extinguishers when it was first delivered. I made one phone call and spoke with a technician who immediately sent out a brand new extinguisher. They have contacted me often to make sure that I was completely satisfied and wasn't having any further problems. It's not too often that you can not only get a great product, but also great service. I would highly recommend it to others."

Denita Lynch | High Point Fire Department
"I have trained about 125 employees for one company, with great success. The system is very easy to set up, as well as to operate."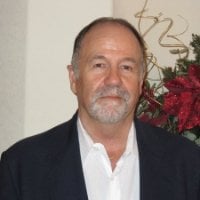 Pat Patterson | President LAAP, Inc.
"Thanks to [LION], we have directly cut over $1,000 annually from our contracted fire training and since we have been able to easily train staff, the system has paid for itself; given the cost of contracting out this training to the number of staff we trained ourselves."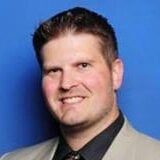 Dylan Hayes | Disaster Response Manager, Seattle Children's Hospital