RUGGED STRUCTURAL FIREFIGHTING BOOTS
Leather Construction: Made with top grain and cut-resistant leather.
Steel Toe:Tempered steel safety toe. Exceeds CSA Z195 Grade 1 rating.
Waterproof:Uses waterproofed leather to provide protection from liquid splash.
Fire Resistant:Treated leather provides fire resistance.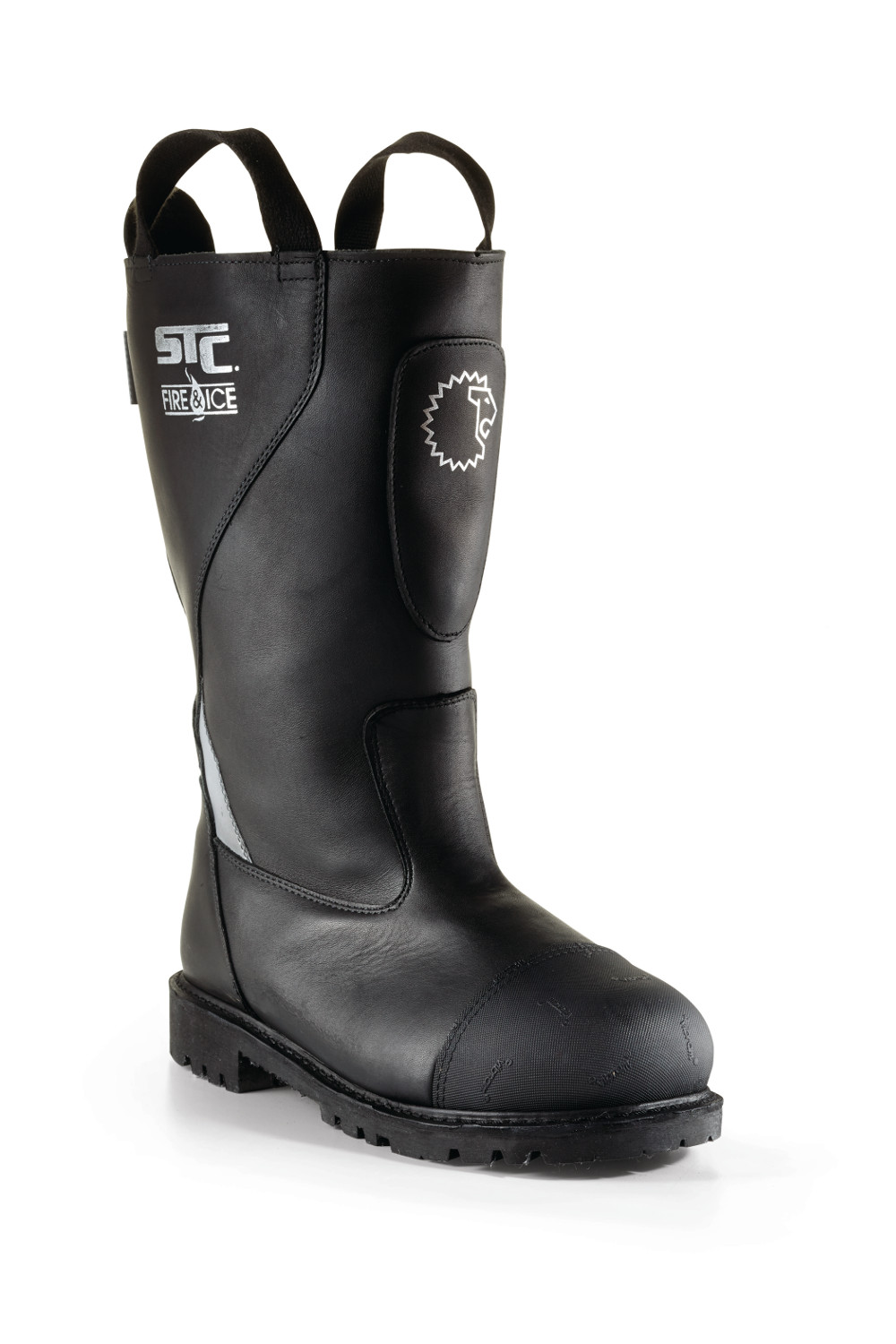 Advanced Features for Comfort and Safety
Compliant: Certified to meet NFPA 1971 Structural Firefighting, NFPA 1971 Proximity Firefighting and NFPA 1992 Liquid Splash requirements.
Advanced Fit Features: Included Lock-Fit Ankle Support System™ – an integrated anatomical ankle padding system.
Puncture Protection:Features Pierce-Protect Arch Protection System™ (patent pending). Provides multidirectional puncture protection.
Versatile:Allows firefighters to wear the same boot for structural firefighting and proximity firefighting operations.