NFPA 1851 Training
LION Fire Academy provides fire department members with online training on PPE maintenance, cleaning, inspection and repair. If you are a verified ISP servicing LION gear, a fire student or an active firefighter, you'll find helpful videos and links on PPE and other firefighting topics.
To earn Continuing Education Courses, click here.

NFPA 1851 PPE CARE AND MAINTENANCE TRAINING
A video series that trains you on how to perform Advanced PPE Inspections, Advanced PPE Clean and Basic PPE Repairs so you can help your department implement an NFPA 1851 PPE care and maintenance program.

NFPA 1851 training modules are valid for any brand of PPE.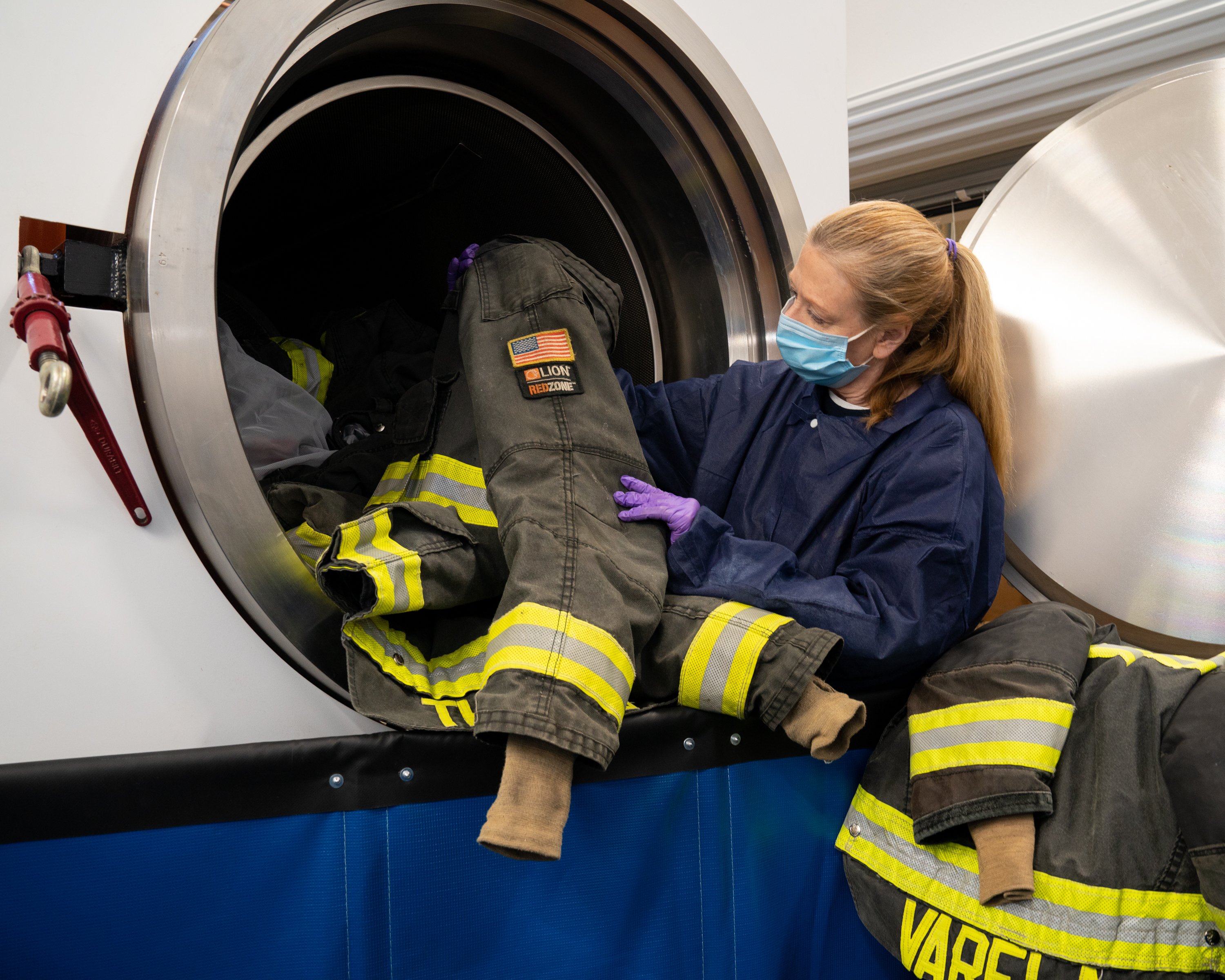 gear maintenance
Your gear takes care of you so why not take care of your gear?
Here are some helpful tips from LION TotalCare to keep your gear in shape.
HIGH-TECH PROTECTION MEANS KEEPING YOUR PPE TUNED AND READY
It's not like any other clothing you'll ever wear. But then, it's asked to do more than anything you'll ever wear.
All PPE elements are made from high tech fabrics that require special care. You have to treat it more like a high-performance car than a coat and pair of pants.
IT'S A DIRTY JOB AND DIRTY GEAR IS DANGEROUS
Did you know soiled gear can pose a health risk to firefighters?
Smoke deposits and condensed residue can be trapped in fibers of dirty gear exposing firefighters to cancer causing chemicals.
Grimy gear is also less protective as it reflects less radiant heat and is more likely to conduct electricity.
Additionally everyday chemicals can weaken fabrics and cause damage that reduces the usable safe life of gear. Clean gear is safe gear.
INSPECT, DETECT, CORRECT!
To keep it operating at optimum levels of protection, your PPE should get a routine inspection each time you report for duty and after each incident.
Performing a routine inspection of your PPE is your responsibility. It's also easy and takes less than 10 minutes.
LET'S FIX YOU UP
Sending your gear for repairs when it is damaged is critical for your safety (and your wallet).
Unattended damage can worsen until PPE cannot be restored to a safe condition.
With regular repairs you can keep PPE in serviceable condition, extending its life.