Ga verder dan de gewone brandblustraining
Wees op alles voorbereid

Helpt bij het versterken van de procedure bij brand om de responsiviteit bij brand ter plaatse te verbeteren.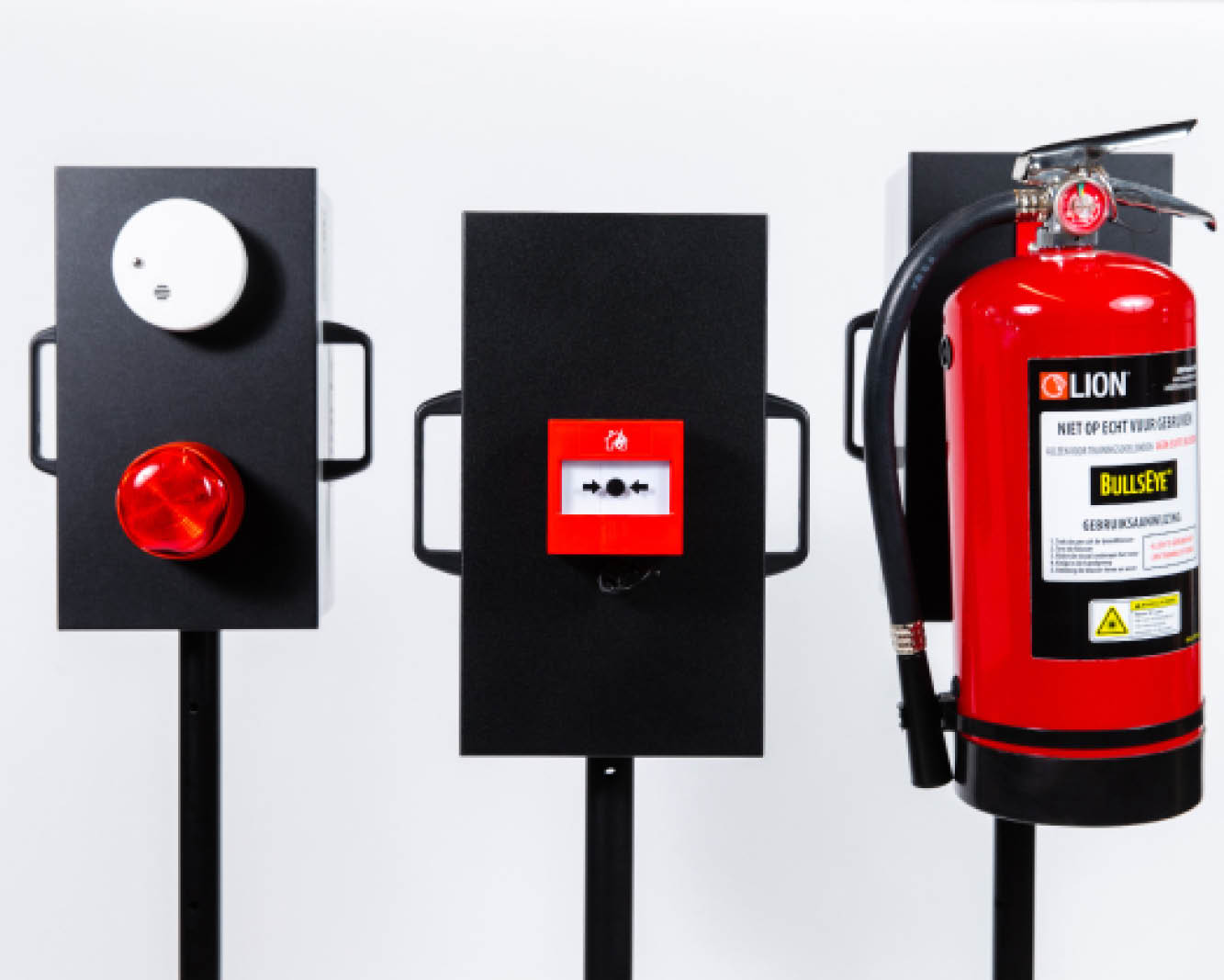 Oefen verschillende situaties

Stelt trainees in staat om in noodsituaties goede beslissingen te nemen op basis van hun waarnemingen.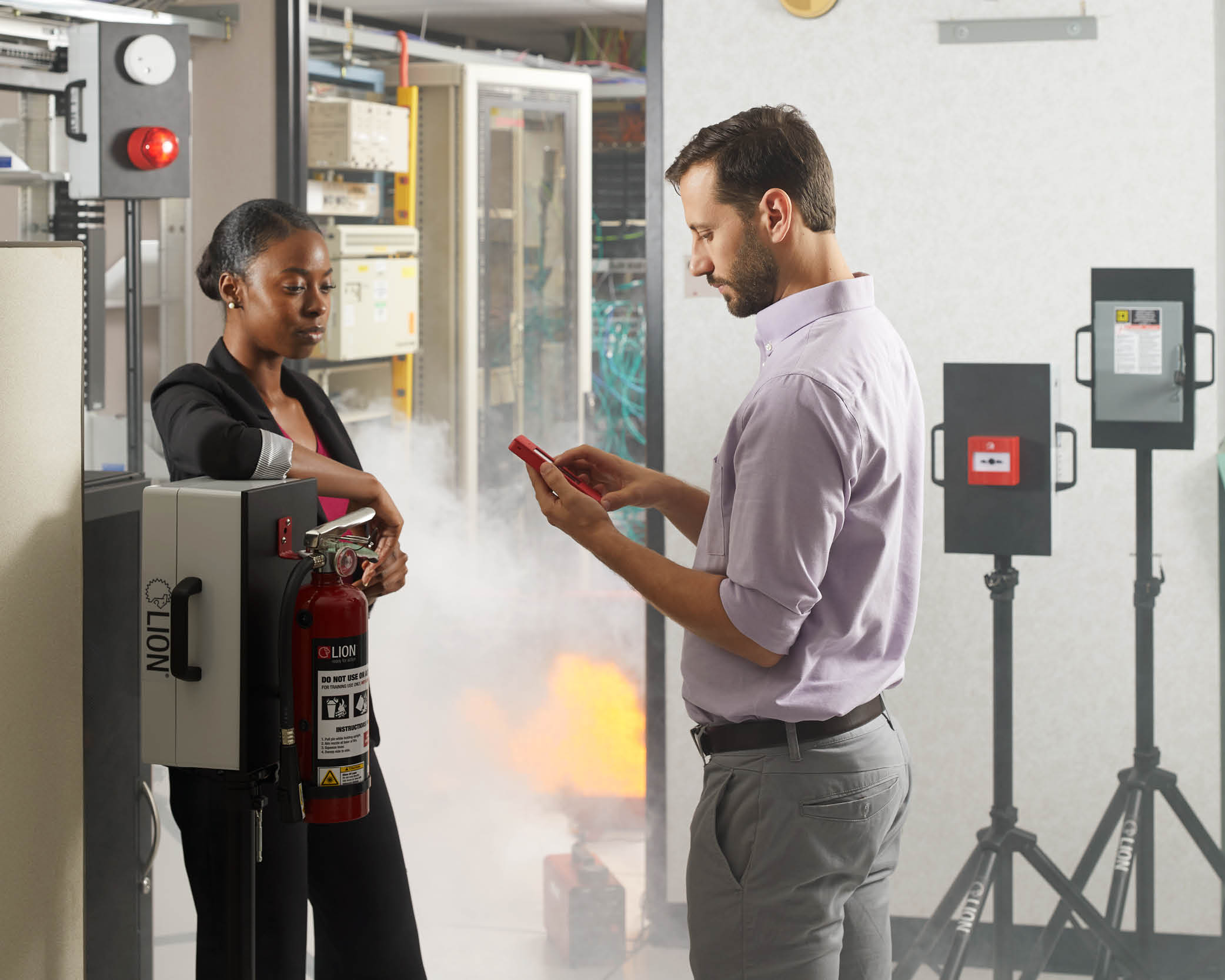 Veelzijdig

Kan als standalone unit of samen met andere LION-trainingsproducten worden gebruikt.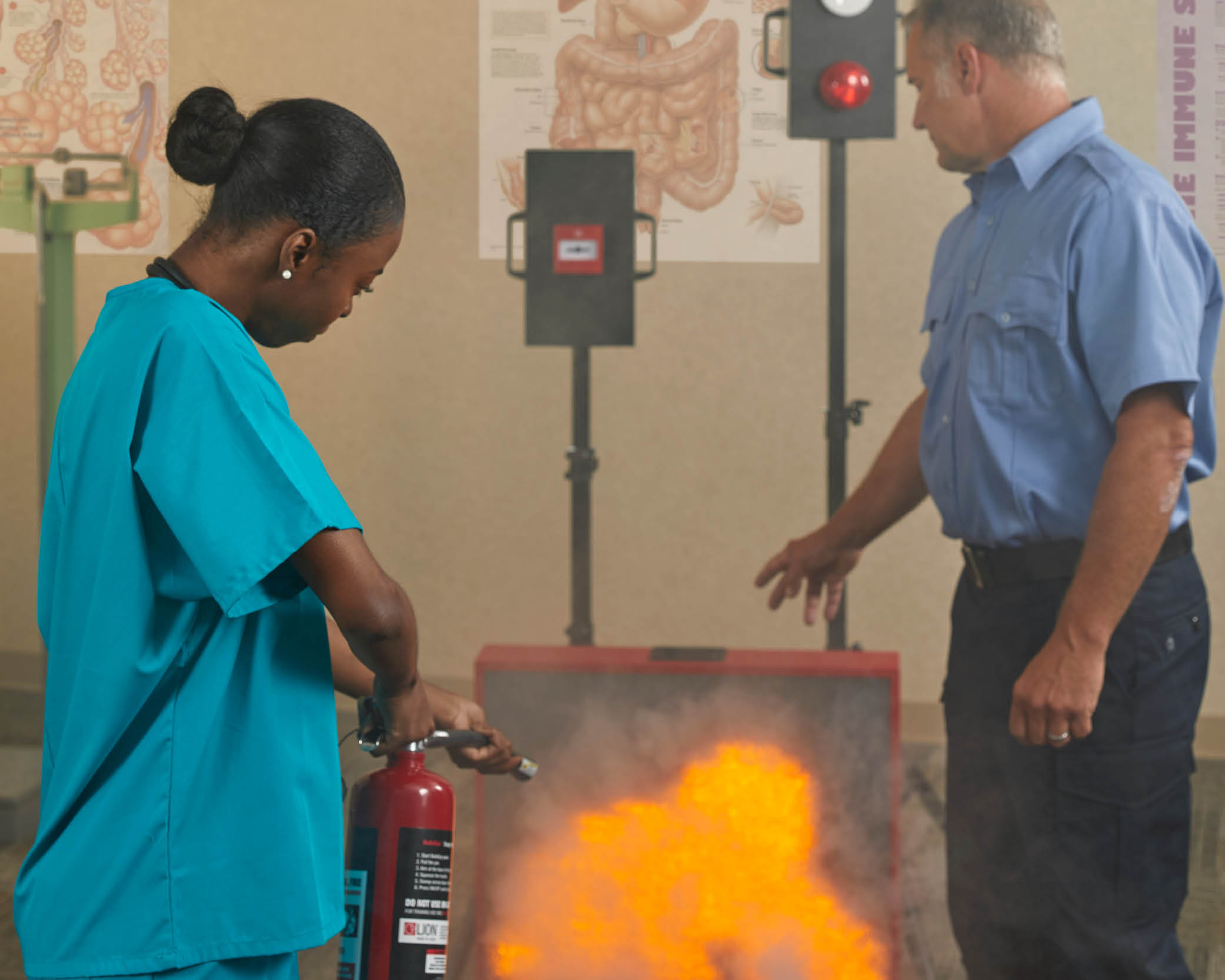 Effectieve training

Realistische beelden en geluiden helpen trainees zich voor te bereiden op het ergste.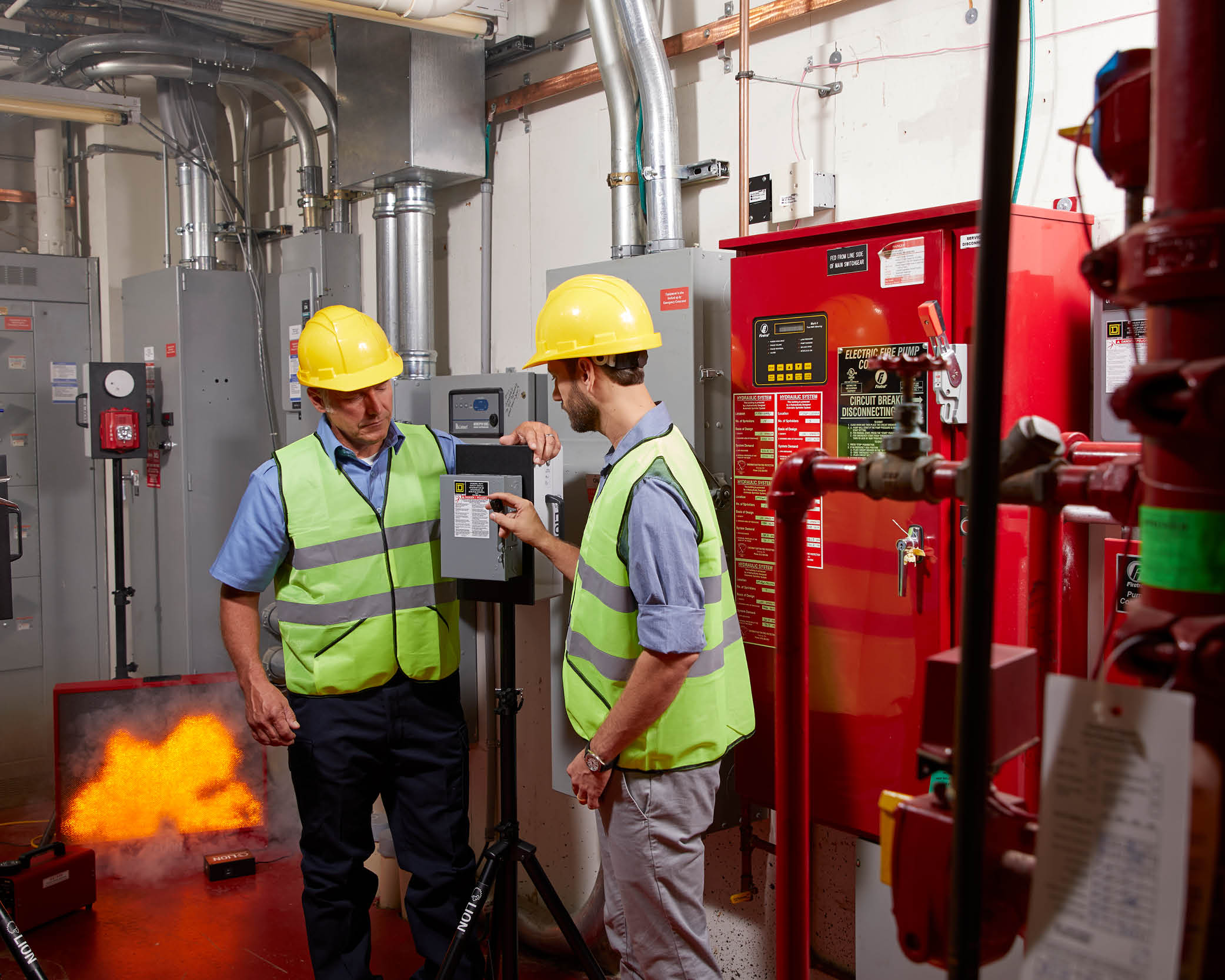 Zo werkt het

Complete brandtrainings-oplossing
Bevat een brandmelder met drukknop, stroboscooplamp en brandblussersteun, rookmelder, meldpaneel en een interactieve noodsmartphone waarmee trainees een respons op een noodgeval van begin tot eind kunnen oefenen.

Uitgebreid
Combineer met het BullsEye™ digitale blussertrainingssysteem, een lasergestuurd blussertrainingssysteem, en bereid uw trainees voor met de hulpmiddelen die ze nodig hebben om in volle omvang te reageren op een beginnende brand vanaf het moment dat ze deze waarnemen.

Train waar u maar wilt
Vergeet het klaslokaal. Licht van gewicht en ontworpen om gemakkelijk tussen trainingslocaties te worden vervoerd. Stel het R.A.C.E. Station™ op in uw trainingslocatie waar het alarm en de blusser zich daadwerkelijk bevinden.

Coat Description
Underarm bellows - Bellowed underarm construction for better movement
Freedom Elbow - Enables the arm to bend freely while keeping the wrist protected by reducing sleeve travel.
Ergonomic shaping to improve comfort and interface with other PPE elements.
Bi-swing back with inverted pleats in all layers of the system expand as the arms move forward, resulting in no tugging or binding at the shoulder.
Comfort collar and optional throat tab deliver continuous thermal and moisture protection while providing exceptional interface to SCBA mask.
Ever-Dry Reach System - The thermal liner and moisture barrier travel with your wrist to minimize exposure to water, steam and flame.
Zip-In Liner - Quick and easy removal and reinstallation for cleaning and inspection.
Semper Dri™ - Reduces water absorption in coat cuff water wells and yoke.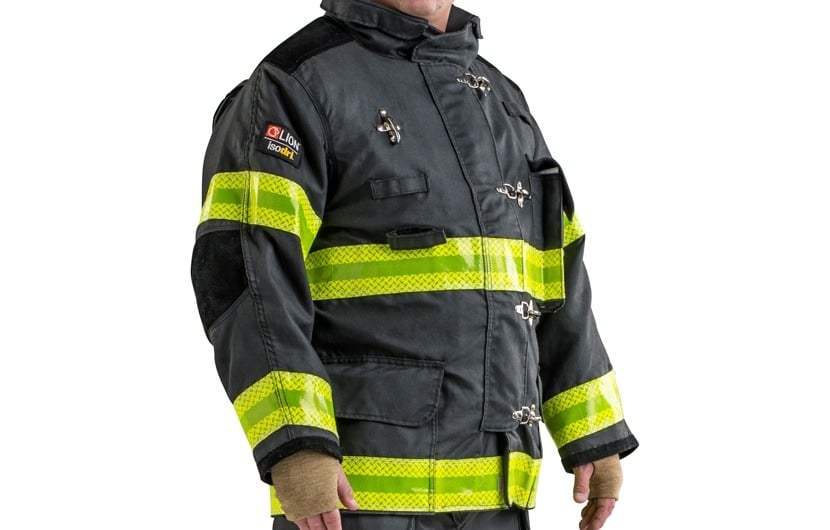 Pants Description
Low-rise pants complement the natural contours of the body for increased comfort.
Radial inseam and banded crotch reduce tension and add comfort to turnout gear.
Freedom Knee provides gusset that the knee can fall into when crawling, climbing, bending and kneeling.
Knees with Lite-N-Dri™ Cushioning - Standard two layers of water-resistant cushioning provides additional thermal protection in a high compression area. Additional layers of Lite-N-Dri and silicone available.

Semper Dri™ - Repels water in the bottom of the pant to keep workingweight low and help prevent wicking of undesirable liquids up the pant.
Kick Shield - Helps protect high-friction area on pant.
Available in a wide range of custom sizes to fit your needs.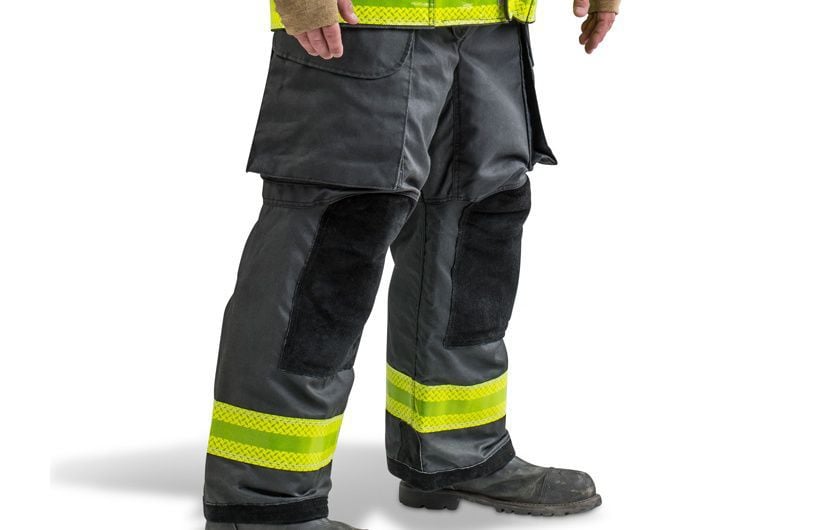 Trainingsmogelijkheden
Het R.A.C.E. Station™ breidt de blustraining uit tot meer dan alleen het bedienen van brandblussers. Oefen de juiste stappen en beslissingen van een respons op een noodgeval, van het herkennen van de brand tot het blussen van het vuur.
Basisprincipes van brandblussers
In combinatie met het BullsEye™ digitale blussertrainingssysteem biedt het R.A.C.E. Station™ de nodige tools om te reageren op gesimuleerde noodscenario's bij brand.
Techniektraining
Gebruik het R.A.C.E. Station™ om trainees te helpen bij het oefenen van de juiste stappen in reactie op een brand, dat wil zeggen het voortraject en het blussen van het vuur zelf.
Bij brand voorkomende problemen beheersen
De trainer kan zijn trainees helpen te leren omgaan met verschillende soorten branden en situaties.
Voorbereiding op het echte werk
Het verplaatsbare systeem maakt het gemakkelijk om te leren reageren op branden buiten het klaslokaal.
Meer van LION
BullsEye™
Lasergestuurd blussertrainingssysteem waarmee u veilig kunt trainen in elke omgeving.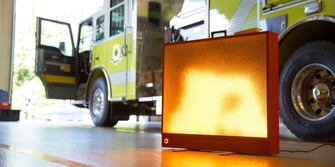 Producten voor HazMat-trainingen
Onze Incident- en HazMat-trainingsproducten bieden een verscheidenheid aan praktische en herhaalbare trainingsoefeningen voor de juiste respons bij chemische en industriële calamiteiten.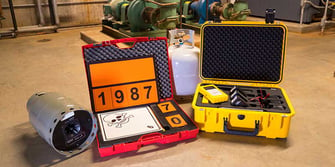 Prop voor uitschakelen elektriciteit
Leer trainees de karakteristieke geluiden van een elektrische brand te herkennen en op de juiste wijze te reageren. Na het uittrekken van de stroomonderbreker zullen de vlamboog-geluiden stoppen, wat aangeeft dat het op dat moment veilig is om de brand te blussen.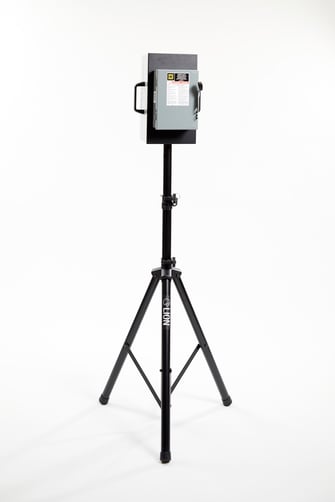 "Why LION? I have interacted with firefighter survival equipment manufacturers for over four decades, but I haven't met any that come close to LION with their sincere and proven interest in understanding (aka LISTENING) to what we, firefighters, genuinely need. Their endless pursuit to listen to the "voices of firefighters" and then utilizing the latest proven firefighting research results in bunker gear that supports us in best taking care of those who need us, as well as each other. From their demonstrated commitment in providing us with what we genuinely need to do the job, to their full and hands on involvement (in research and fiscal support) with the battle to reduce firefighter cancer, LION isn't just words- they are proven action with impressive results."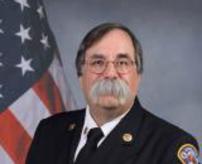 Billy Goldfeder | Deputy Fire Chief Loveland-Symmes Fire Department
"Recently, the Baton Rouge Fire Department accepted delivery of the ITS Xtreme fire extinguisher training prop and we have hit the ground running. We have trained over 200 people in the proper use of a fire extinguisher in approximately 6 weeks. This new technology is leaps and bounds better and more efficient than the old training method of the burn pan and carbon dioxide extinguishers. We are able to take full advantage of the ability to recharge the extinguishers onsite, thereby allowing us to reach more people effectively. This unit is exponentially easier to setup, use and maintain than previous methods."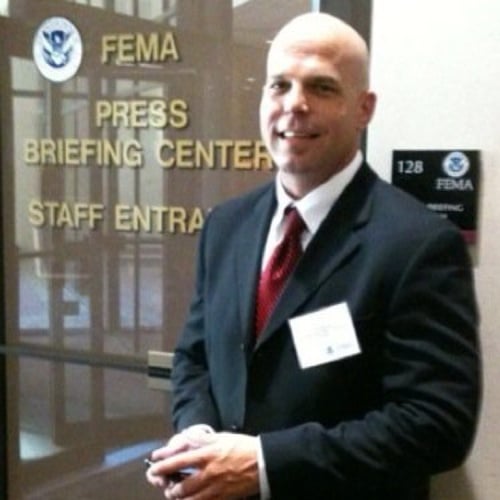 Clint L. Sanchez | Baton Rouge Fire Department
"When you combine ease of use, quick set up and tear down time, actual training time, and SAFETY of this training system, there is nothing out there comparable."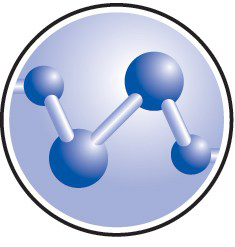 George Ostrom | Safety Asst, AMRI Global
"The customer service has been awesome! I did have a problem with one of the fire extinguishers when it was first delivered. I made one phone call and spoke with a technician who immediately sent out a brand new extinguisher. They have contacted me often to make sure that I was completely satisfied and wasn't having any further problems. It's not too often that you can not only get a great product, but also great service. I would highly recommend it to others."

Denita Lynch | High Point Fire Department
"I have trained about 125 employees for one company, with great success. The system is very easy to set up, as well as to operate."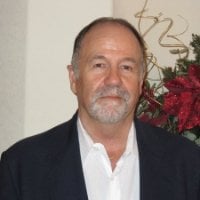 Pat Patterson | President LAAP, Inc.
"Thanks to [LION], we have directly cut over $1,000 annually from our contracted fire training and since we have been able to easily train staff, the system has paid for itself; given the cost of contracting out this training to the number of staff we trained ourselves."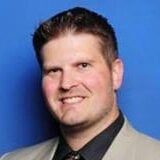 Dylan Hayes | Disaster Response Manager, Seattle Children's Hospital