Étendez vos possibilités de formation
Ajout d'une formation en immersion

Améliorez vos routines de formation et étendez vos possibilités de mise en pratique globale en combinant les exercices virtuels et physiques.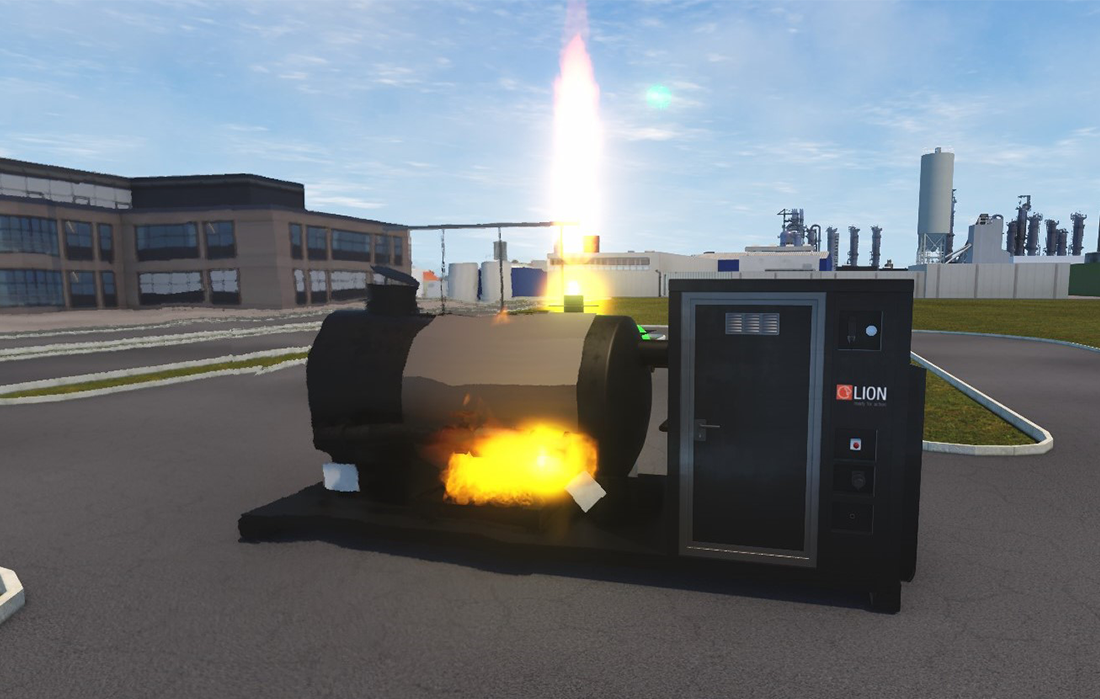 Prise de décision d'urgence

Apprenez de nouvelles compétences, posez des questions et apprenez à prendre des décisions pendant votre formation, sans aucun risque pour la sécurité.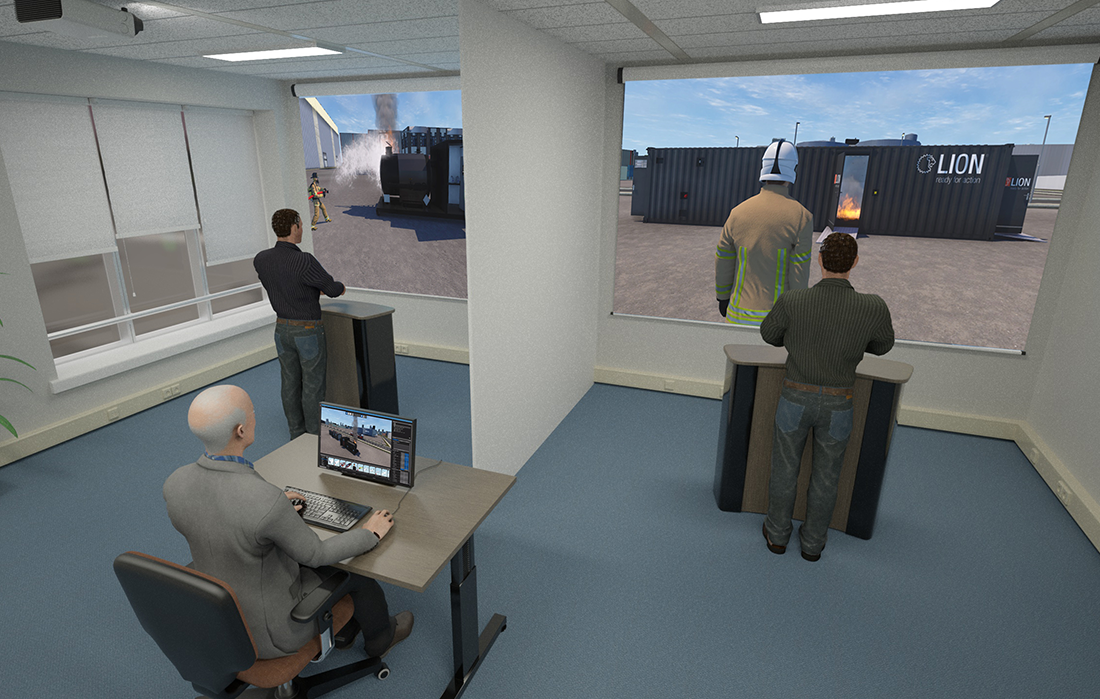 Stratégies d'équipe

Formez votre poste, jour après jour, pour garantir un travail d'équipe rapide et efficace lorsque cela compte vraiment.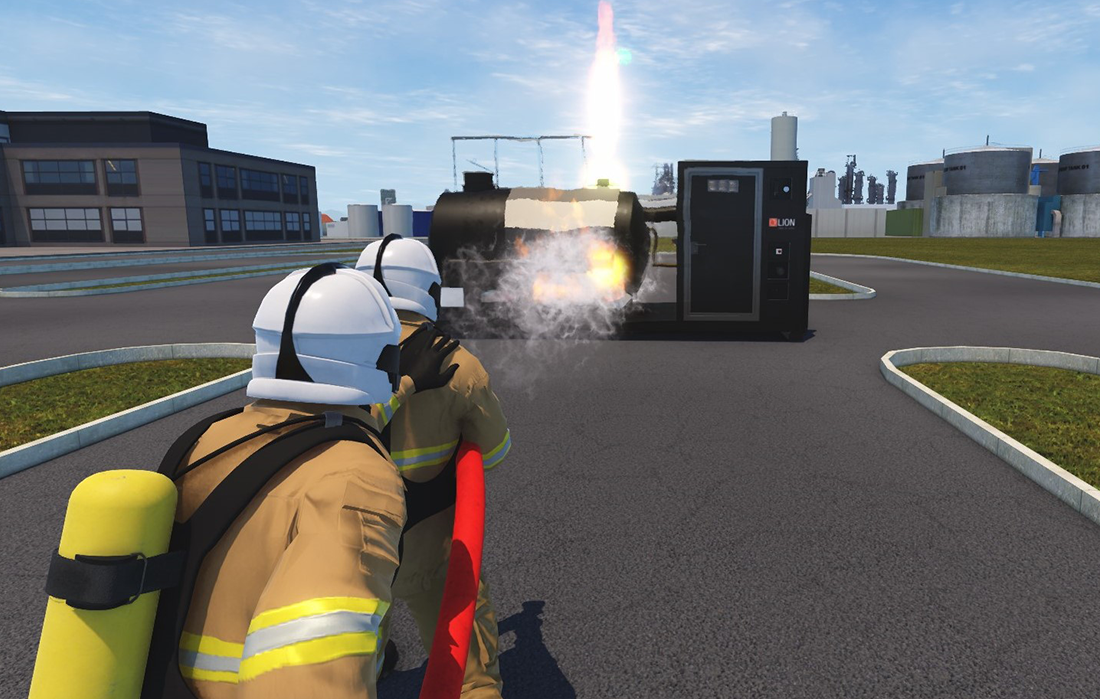 À propos du LION | Response Simulator

Formation virtuelle
Apprendre à évaluer et identifier les situations dangereuses et à agir en conséquence est essentiel pour devenir un pompier bien préparé et compétent. Le simulateur de réaction virtuel de LION vous permet d'apprendre à vos élèves la façon d'évaluer les conditions et de montrer tous les scénarios possibles sur la solution de formation LION que vous avez achetée.

La théorie rencontre la pratique
En combinant exercice virtuel et physique, vous comblez le fossé entre la formation théorique et pratique. Avec le LION | Response Simulator, des incidents détaillés peuvent être créés et transformés en scénarios puissants. Les élèves devront appliquer les connaissances théoriques acquises pour se familiariser avec les stratégies de réaction d'urgence appropriées.

Améliore la préparation
En utilisant le LION | Response Simulator, les formateurs peuvent montrer visuellement des scénarios et des stratégies améliorant l'engagement des élèves. Les formateurs peuvent mettre en pause et rejouer les incidents réalistes et afficher différentes vues pour montrer tous les scénarios possibles. L'environnement virtuel aidera à comprendre quelle stratégie d'intervention doit être appliquée, en veillant à ce que les apprentis pompiers soient préparés pour aller sur le terrain.

Fire Technology
For your aviation fire trainer, choose between digital technology and gas-based. Both offer realistic, repeatable evolutions for firefighters in a safe and controlled environment. Our projects all feature intelligent controls which make fires repeatable to decrease downtime and increase training time. Every system includes built in safety features to keep your trainees safe and provide ample teaching opportunities.
Offre complète
Pour que notre offre corresponde à vos besoins de formation, nous proposons plusieurs packs de formation LION | RS. Utilisez le formulaire ci-dessous pour plus d'informations. Lors de l'achat d'un LION | Response Simulator, vous recevrez une malle LION | Response Simulator, avec tout l'équipement nécessaire à l'intérieur, pour assurer un démarrage rapide et facile. En tant qu'élément du logiciel, nos packs comprennent du contenu ordinaire et/ou personnalisé.
LION et VSTEP Simulation
Pour créer cette nouvelle solution de pointe d'entraînement à l'extinction d'incendies, LION s'est associé à VSTEP Simulation.
"

Tant VSTEP Simulation que LION EMEA se concentrent sur l'expansion des capacités de formation de nos utilisateurs. Cette collaboration crée une solution intégrée qui peut produire des résultats transformateurs pour nos utilisateurs. Je suis enthousiasmé par ce partenariat et j'ai hâte de fournir des avantages supplémentaires aux pompiers.
"
- Tije Vos,responsable du développement des activités commerciales chez VSTEP Simulation
"

LION | Response Simulator est un outil génial pour fournir aux premiers intervenants une visualisation de formation puissante et immersive. Nous pouvons étendre les possibilités de formation à tous les niveaux de la chaîne de commandement. Ce sera la clé d'un processus d'apprentissage plus efficace. J'ai hâte d'utiliser LION |Response Simulator !
"
- Mathé Koenen,formateur consultant en sauvetage chez LION EMEA
Pour plus de détails sur l'offre et les services de la plateforme Response Simulator, veuillez visiter le site Web de notre partenaire.
"Why LION? I have interacted with firefighter survival equipment manufacturers for over four decades, but I haven't met any that come close to LION with their sincere and proven interest in understanding (aka LISTENING) to what we, firefighters, genuinely need. Their endless pursuit to listen to the "voices of firefighters" and then utilizing the latest proven firefighting research results in bunker gear that supports us in best taking care of those who need us, as well as each other. From their demonstrated commitment in providing us with what we genuinely need to do the job, to their full and hands on involvement (in research and fiscal support) with the battle to reduce firefighter cancer, LION isn't just words- they are proven action with impressive results."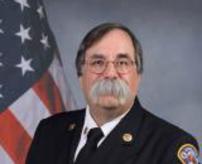 Billy Goldfeder | Deputy Fire Chief Loveland-Symmes Fire Department
"Recently, the Baton Rouge Fire Department accepted delivery of the ITS Xtreme fire extinguisher training prop and we have hit the ground running. We have trained over 200 people in the proper use of a fire extinguisher in approximately 6 weeks. This new technology is leaps and bounds better and more efficient than the old training method of the burn pan and carbon dioxide extinguishers. We are able to take full advantage of the ability to recharge the extinguishers onsite, thereby allowing us to reach more people effectively. This unit is exponentially easier to setup, use and maintain than previous methods."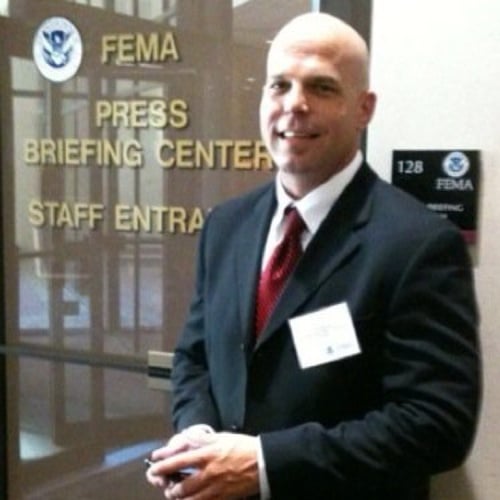 Clint L. Sanchez | Baton Rouge Fire Department
"When you combine ease of use, quick set up and tear down time, actual training time, and SAFETY of this training system, there is nothing out there comparable."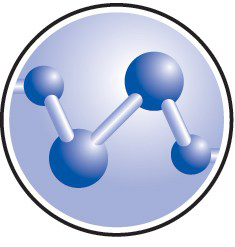 George Ostrom | Safety Asst, AMRI Global
"The customer service has been awesome! I did have a problem with one of the fire extinguishers when it was first delivered. I made one phone call and spoke with a technician who immediately sent out a brand new extinguisher. They have contacted me often to make sure that I was completely satisfied and wasn't having any further problems. It's not too often that you can not only get a great product, but also great service. I would highly recommend it to others."

Denita Lynch | High Point Fire Department
"I have trained about 125 employees for one company, with great success. The system is very easy to set up, as well as to operate."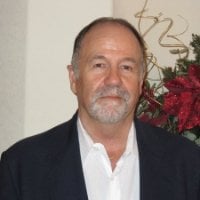 Pat Patterson | President LAAP, Inc.
"Thanks to [LION], we have directly cut over $1,000 annually from our contracted fire training and since we have been able to easily train staff, the system has paid for itself; given the cost of contracting out this training to the number of staff we trained ourselves."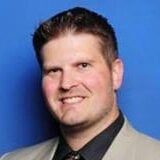 Dylan Hayes | Disaster Response Manager, Seattle Children's Hospital