TR51 Rescue Coat & Pants
Dubbel gecertificeerd
Heren- en damesmodellen gecertificeerd voor NFPA 1951 en 1999.
Duurzaam, hoogwaardig ontwerp
De buitenste laag van NOMEX® is erg sterk en duurzaam, zodat de levensduur wordt verlengd.
Buitenste laag
6,0 oz/yd2 of 5,3 oz/yd2 Dupont™ NOMEX® IIIA Ripstop (zwart of geel), PBI TriGuard® (ongeverfd) OF Tencate Millenia™ SR (ongeverfd) als buitenste laag verkrijgbaar.
Reflecterend
3M™ Scotchlite™ Reflective Material (drievoudige strepen), 3" breed in NFPA-stijl, oranjerood/zilver of limoengeel/zilver.
Optimale prestaties tijdens reddingsacties
De voering van CROSSTECH® SR vormt een barrière voor water, bloed en lichaamssappen.
Adjustable coat and pant features for a more personalized fit.
Kleuropties TR51 buitenste laag
NOMEX® Black, NOMEX® Yellow, Triguard® Natural, Millenia™ Natural
Coat Description
Ritssluiting aan voorzijde met interne windvanger en waterafvoer
Comfortabele overlappende kraag van 3" breed
Zomen van hetzelfde materiaal met D-ring-verstelsysteem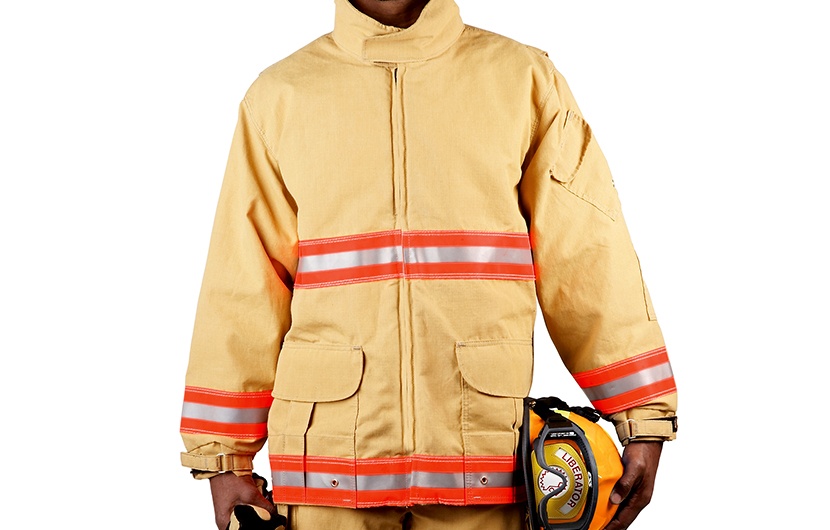 Pants Description
Klittenband-windvanger met drukknoopje
Verstelbandjes op de heup
Lage, voorgevormde taille voor extra draagcomfort
Voorgevormde knieën om trekken te voorkomen Knieën versterkt met hetzelfde materiaal, 8,8 x 9,5"
Verstevigde naden op het zitvlak en de knieën voor extra lange levensduur
Zomen met klittenband en D-ring-verstelsysteem (drukknoopjes zijn optioneel)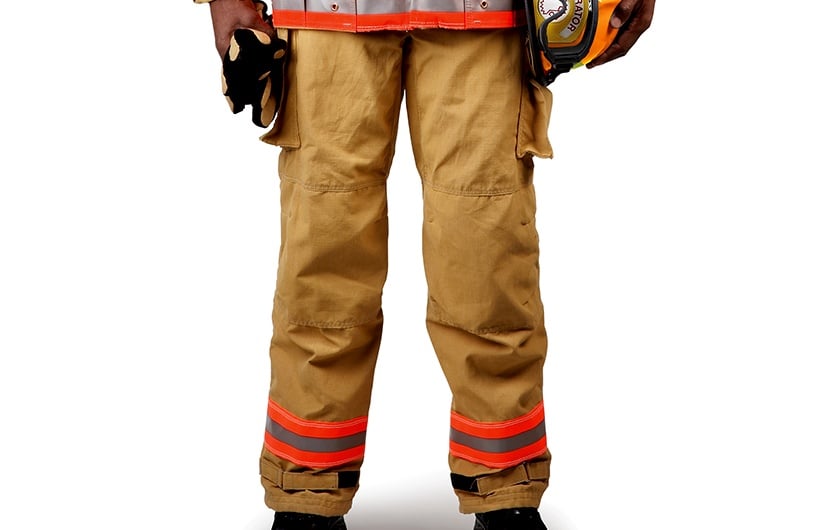 Aanbevolen opties
Zakken
Bravo-achtige handwarmzakken met dubbele plooi, klep en handwarmers (8,5 x 9,5")
Linkerschouderzak met klittenbandsluiting (3,5 x 5")
Portofoonzak (3 x 6,5")
Ruime hele cargozakken met klep en klittenbandsluiting (8 x 8 x 2")
Fleecejack
Dupont™ NOMEX® fleecejack dat als wintervoering in de TR51-jas of als los kledingstuk kan worden gedragen.