FUNCTIONEEL EN LICHTGEWICHT
Ergonomisch design: Voorgevormd om trekkende stof te voorkomen – altijd voldoende bewegingsvrijheid.
Zekere pasvorm: Maokraag met klittenbandsluiting, verstelbandjes met klittenband bij de manchetten en broekzomen, 10" lange broekspijprits.
Comfortabel: Met elastische verstelbandjes op de heupen.
Opties: Beschikbaar in vele kleuren en stoffen.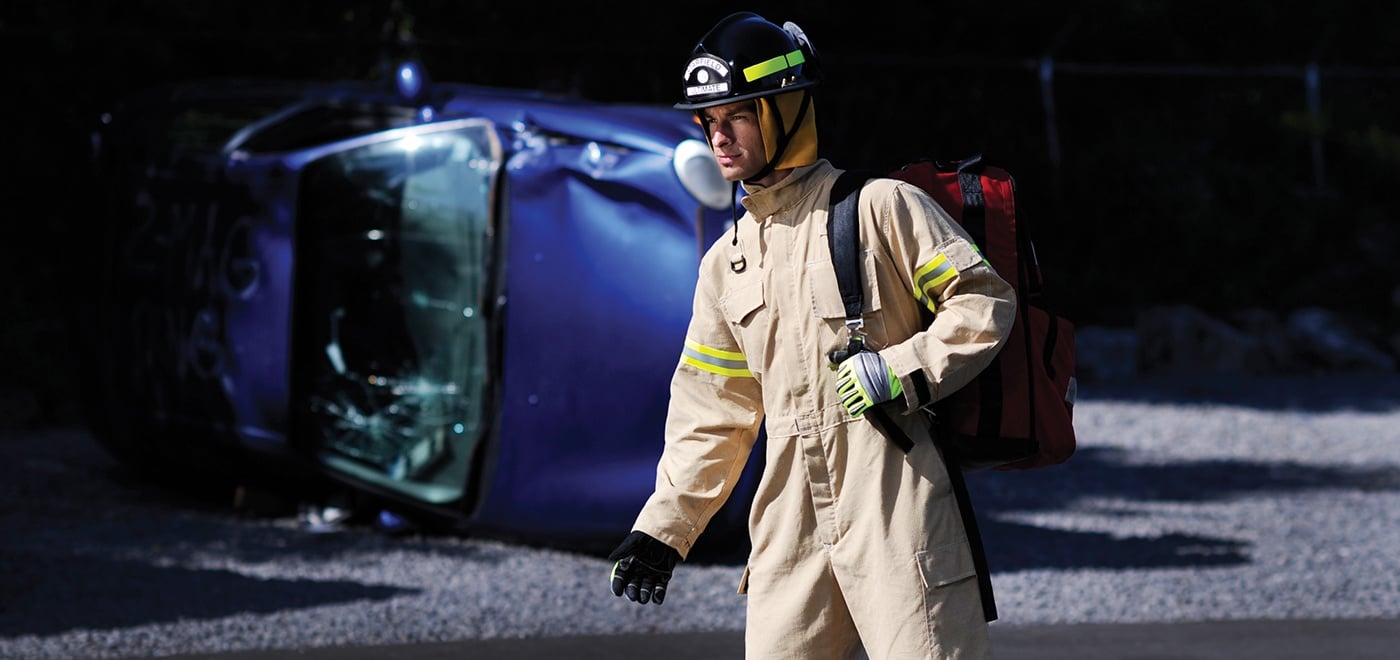 Handige extra's en ongeëvenaarde bescherming
Geschikt voor certificering: Gemaakt van vlamwerend, NFPA 1977-gecertificeerd DuPont™ Nomex® IIIA (geel of rood) of PBI® Triguard (geel, ongeverfd of kobaltblauw). Ook beschikbaar in andere stoffen (geel, rood of marineblauw).
Slimme verstevigingen: Vlam- en waterbestendige Lite-N-Dri™ padding bij de ellebogen en knieën. Verstevigd met een extra laag van de buitenstof.
Handzame, veilige zakken: Met klittenbandzakken op de bil, cargozakken, steekzakken, borstzak en bevestigingslusjes.
Reflectieopties: Verkrijgbaar met 3M™ Scotchlite™ Reflective Material op de mouw, de broekspijp en de bovenrug. Op de bovenrug kunnen ook letters of cijfers worden gestikt.