Train nu met echte warmtebeelden
Houd uw mensen beschermd

Vaak worden mensen gebruikt in warmtebeeldoefeningen, maar dat brengt bepaalde gevaren met zich mee.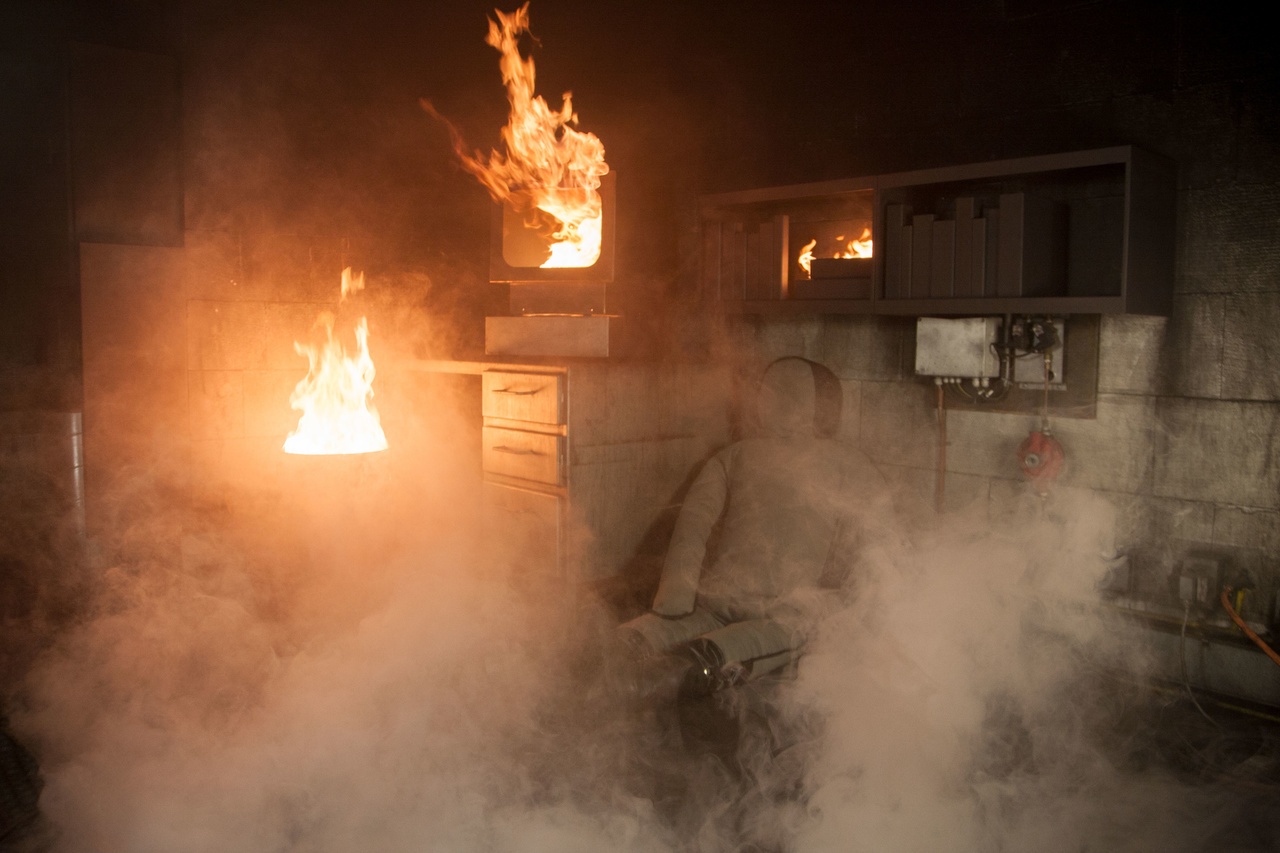 Warmtebeeldpoppen

De meeste oefenpoppen hebben geen warmtebeeld, maar de Thermal Manakin-poppen van LION zijn zo'n 20-30 °F (6-16 °C) warmer dan kamertemperatuur.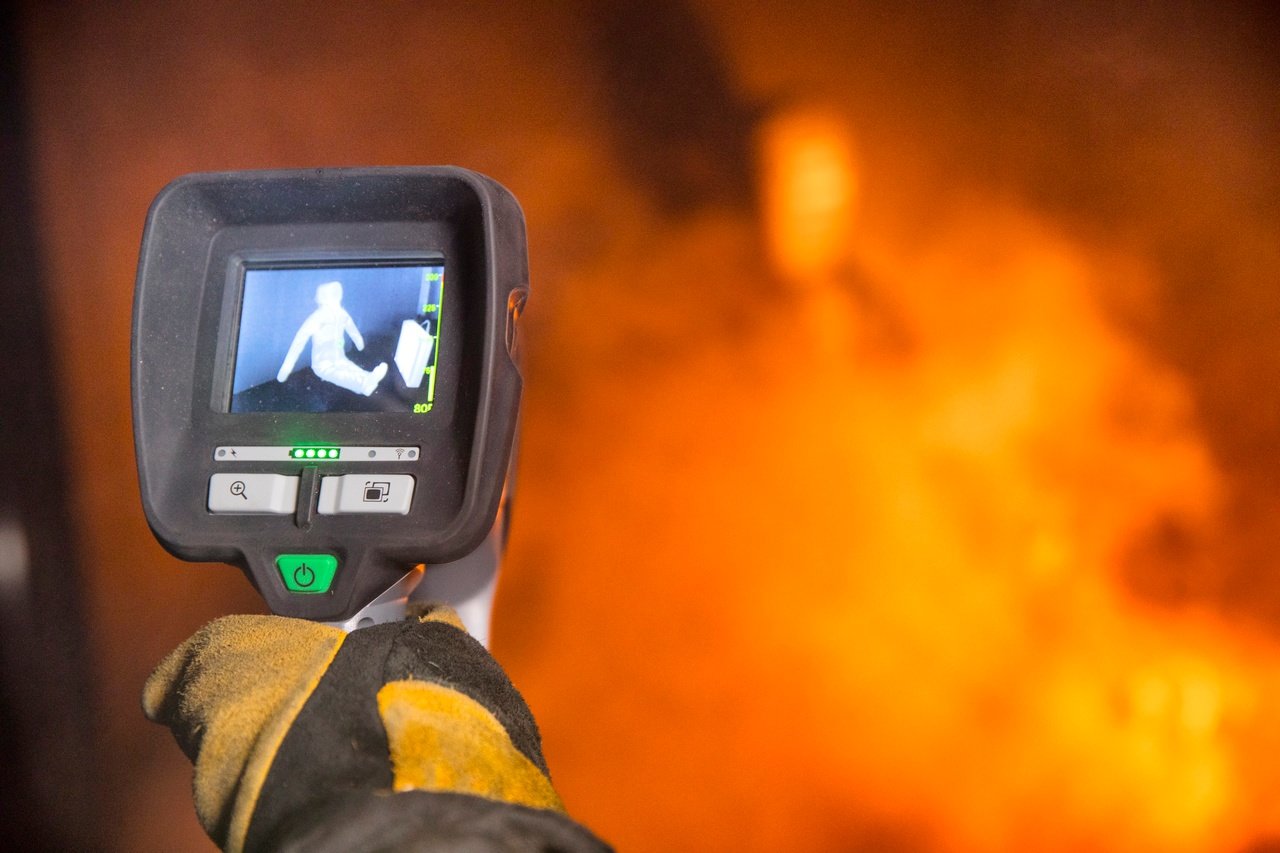 Anatomisch verantwoord

De warmtebeeldpoppen van LION hebben ook een uniforme gewichtsverdeling en beweegbare gewrichten.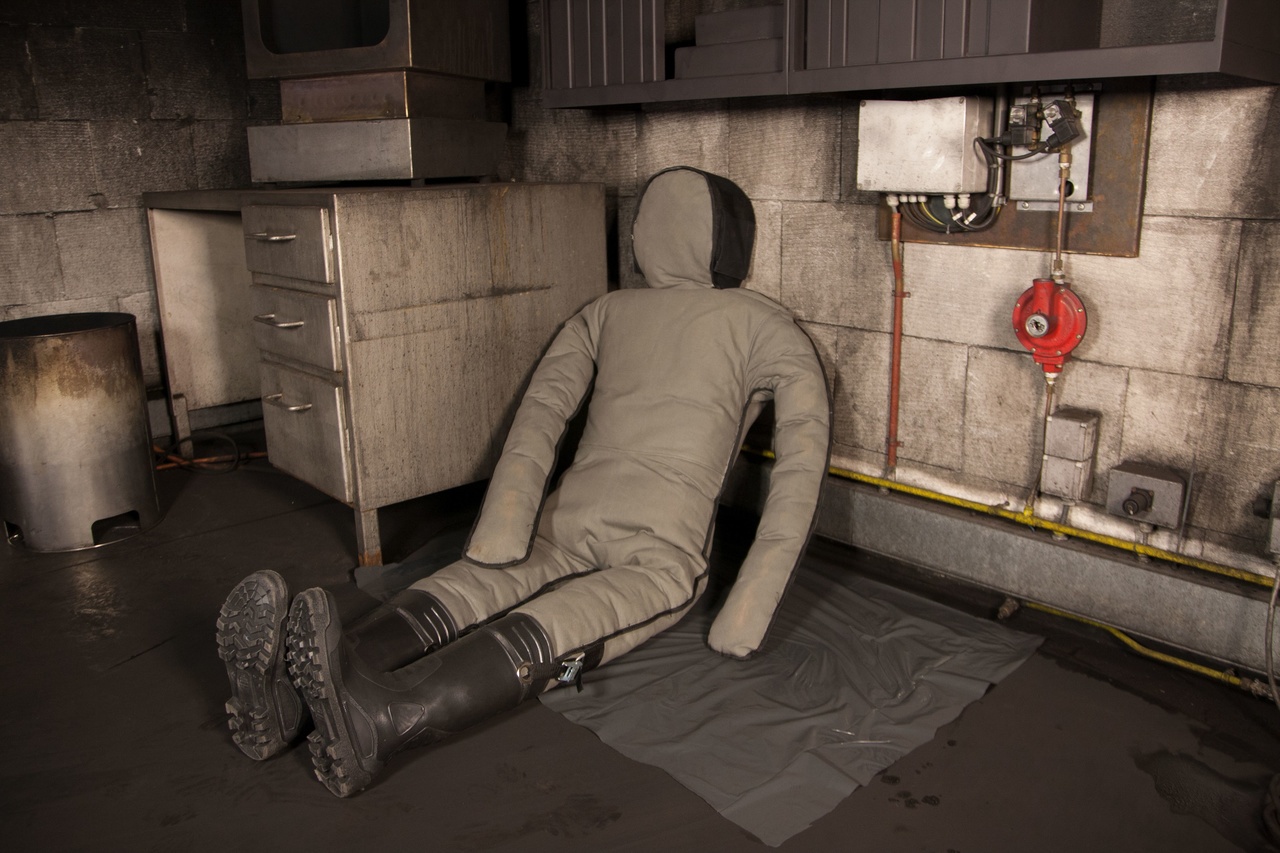 Voice Box

De poppen beschikken tevens over een VoiceBox. Het afspelen van geluid kan geactiveerd worden door andere geluiden of een timer.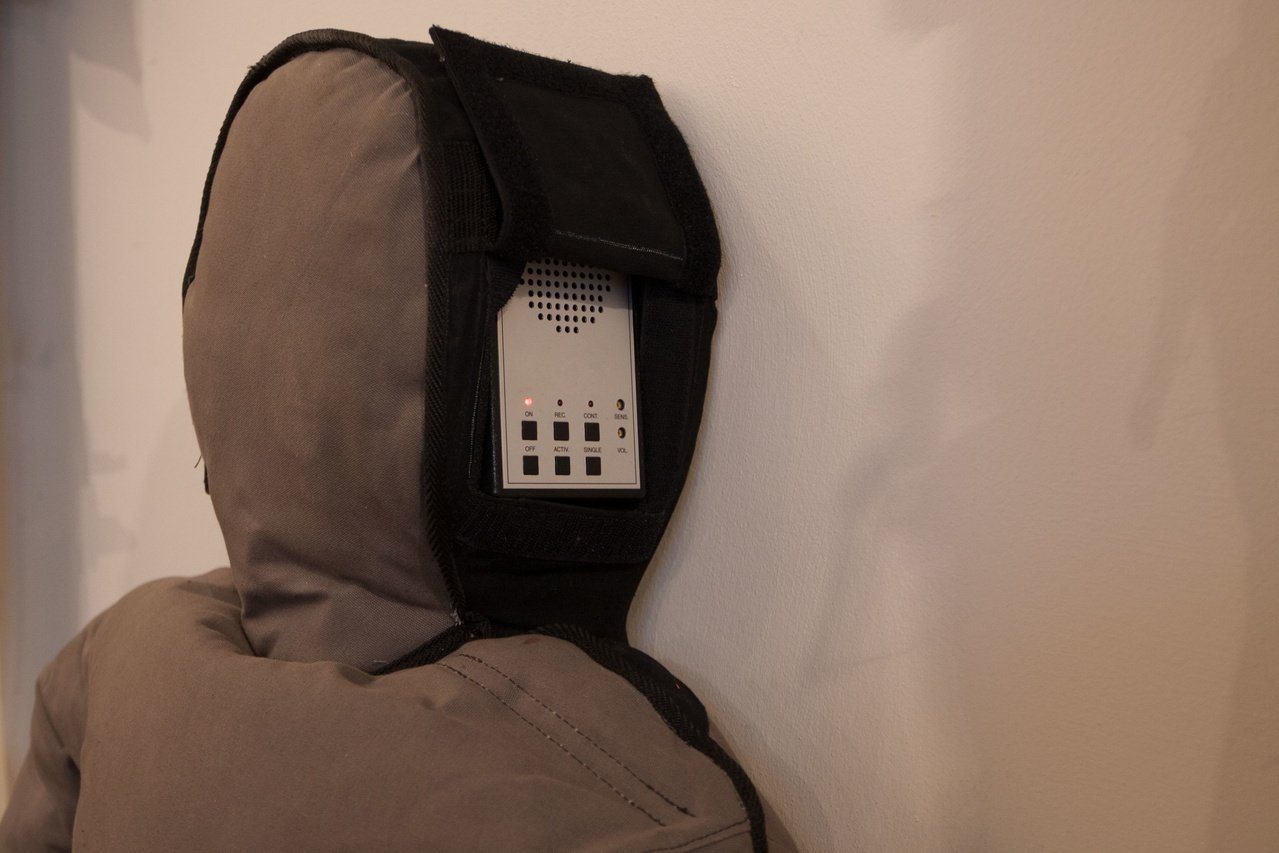 Hoe werkt het?

Ingebouwde warmte-elementen
De pop is voorzien van ingebouwde warmte-elementen gecombineerd met een innovatieve warmtediffusietechnologie waarmee lichaamstemperatuur nauwkeurig gesimuleerd kan worden.

Ingebouwde thermostaat
De ingebouwde verwarmingsunit maakt het mogelijk de pop op te warmen. Een thermostaat zorgt ervoor dat de pop op de gewenste temperatuur blijft.

Oplaadbare accu's
De ingebouwde sterke en oplaadbare accu's leveren de benodigde stroom.

Zeer duurzaam
De pop is gemaakt van materialen die geschikt zijn voor brandweertrainingen.

Features
Constructed from TFT™1 3/4 inch automatic nozzle
Infrared signal with green laser
Speaker simulating hose line discharge
On/Off adjustable bail positions
Rechargeable, internal NiMH 1600mAh, 7.2 volt battery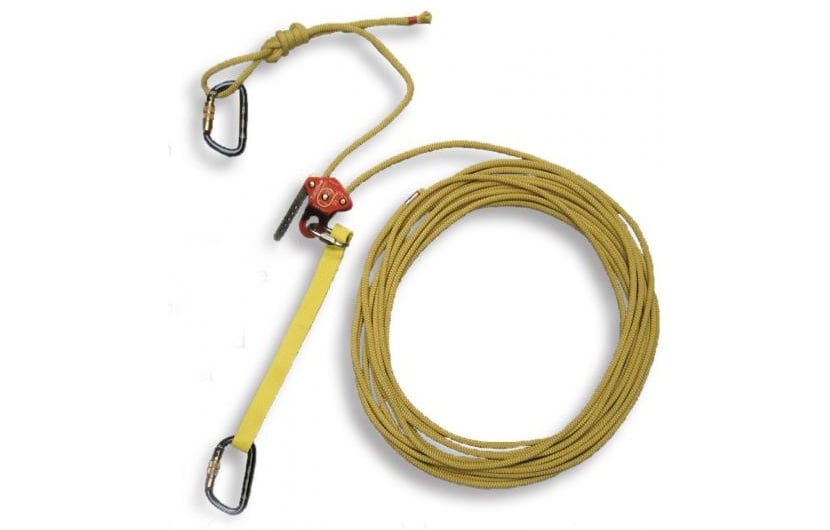 Optional Accessories
Digital Nozzle Transport Case (D)
Additional Weighted Hose Line
Air compressor
SCBA Regulator/Adapter for inflation of hose line
Coupling adapters for other hose lines
Trainingsmogelijkheden
Warmtebeeldcamera's behoren bij veel brandweer- en politiekorpsen inmiddels tot de standaarduitrusting. De Thermal Mannequin van LION is een oefenpop die is ontwikkeld voor oefeningen met de warmtebeeldcamera.
Basisprincipes
De Thermal Mannequin maakt het mogelijk de basisprincipes van een warmtebeeldcamera te demonstreren, maar ook gevorderde technieken voor het opsporen van slachtoffers bij weinig zicht.
Training in met rook gevulde ruimtes
Gebruik de Thermal Mannequin in een met rook gevulde omgeving of een donkere ruimte voor realistische opsporings- en evacuatieoefeningen.
Instortend gebouw
Plaats de Thermal Mannequin achter meubels of andere obstakels om uw cursisten te leren hun warmtebeeldcamera op juiste wijze te gebruiken en zo levens te redden.
Scenario's in de buitenlucht
Omdat de Thermal Mannequin van een ingebouwde accu is voorzien, is de pop de ideale oplossing voor opsporingstrainingen in de buitenlucht, in koud weer of moeilijk begaanbaar terrein.
Meer van LION
TotalCare®
Marktleider in PBM-reiniging, -inspectie en -reparatie. Verbetert uw bescherming en bespaart u geld door de levensduur van uw PBM te verlengen.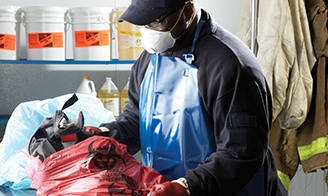 BullsEye™
Met het digitale-brandtrainingssysteem BullsEye kunt u trainen op elke locatie waar brand kan ontstaan: op kantoor, op school, in een ziekenhuis enzovoort.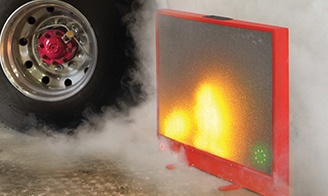 Commander Ace Gloves
Een volledige lijn van beschermingshandschoenen. Gemaakt van leer, waterafstotend en voorzien van een CROSSTECH® membraan. NFPA 1971-gecertificeerd.
"Why LION? I have interacted with firefighter survival equipment manufacturers for over four decades, but I haven't met any that come close to LION with their sincere and proven interest in understanding (aka LISTENING) to what we, firefighters, genuinely need. Their endless pursuit to listen to the "voices of firefighters" and then utilizing the latest proven firefighting research results in bunker gear that supports us in best taking care of those who need us, as well as each other. From their demonstrated commitment in providing us with what we genuinely need to do the job, to their full and hands on involvement (in research and fiscal support) with the battle to reduce firefighter cancer, LION isn't just words- they are proven action with impressive results."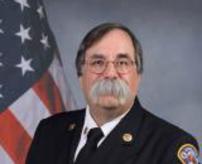 Billy Goldfeder | Deputy Fire Chief Loveland-Symmes Fire Department
"Recently, the Baton Rouge Fire Department accepted delivery of the ITS Xtreme fire extinguisher training prop and we have hit the ground running. We have trained over 200 people in the proper use of a fire extinguisher in approximately 6 weeks. This new technology is leaps and bounds better and more efficient than the old training method of the burn pan and carbon dioxide extinguishers. We are able to take full advantage of the ability to recharge the extinguishers onsite, thereby allowing us to reach more people effectively. This unit is exponentially easier to setup, use and maintain than previous methods."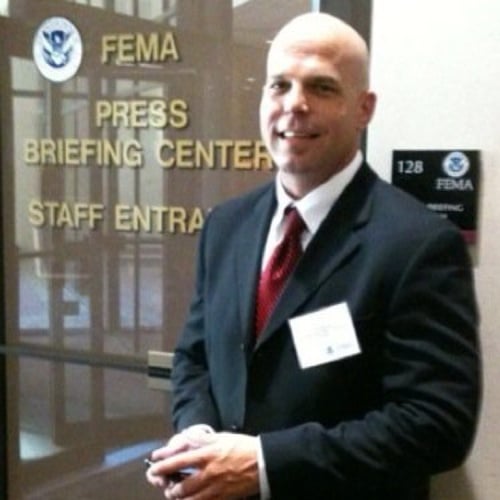 Clint L. Sanchez | Baton Rouge Fire Department
"When you combine ease of use, quick set up and tear down time, actual training time, and SAFETY of this training system, there is nothing out there comparable."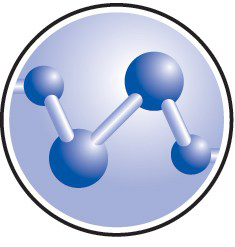 George Ostrom | Safety Asst, AMRI Global
"The customer service has been awesome! I did have a problem with one of the fire extinguishers when it was first delivered. I made one phone call and spoke with a technician who immediately sent out a brand new extinguisher. They have contacted me often to make sure that I was completely satisfied and wasn't having any further problems. It's not too often that you can not only get a great product, but also great service. I would highly recommend it to others."

Denita Lynch | High Point Fire Department
"I have trained about 125 employees for one company, with great success. The system is very easy to set up, as well as to operate."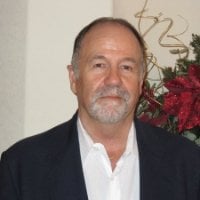 Pat Patterson | President LAAP, Inc.
"Thanks to [LION], we have directly cut over $1,000 annually from our contracted fire training and since we have been able to easily train staff, the system has paid for itself; given the cost of contracting out this training to the number of staff we trained ourselves."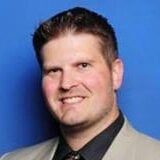 Dylan Hayes | Disaster Response Manager, Seattle Children's Hospital