Interactieve en zeer realistische hulpmiddelen voor preventie
Aanpasbaar

Kies voor de scenario's die het meest van toepassing zijn in de gemeenschap (keuken, slaapkamer, industrieel, noodweer).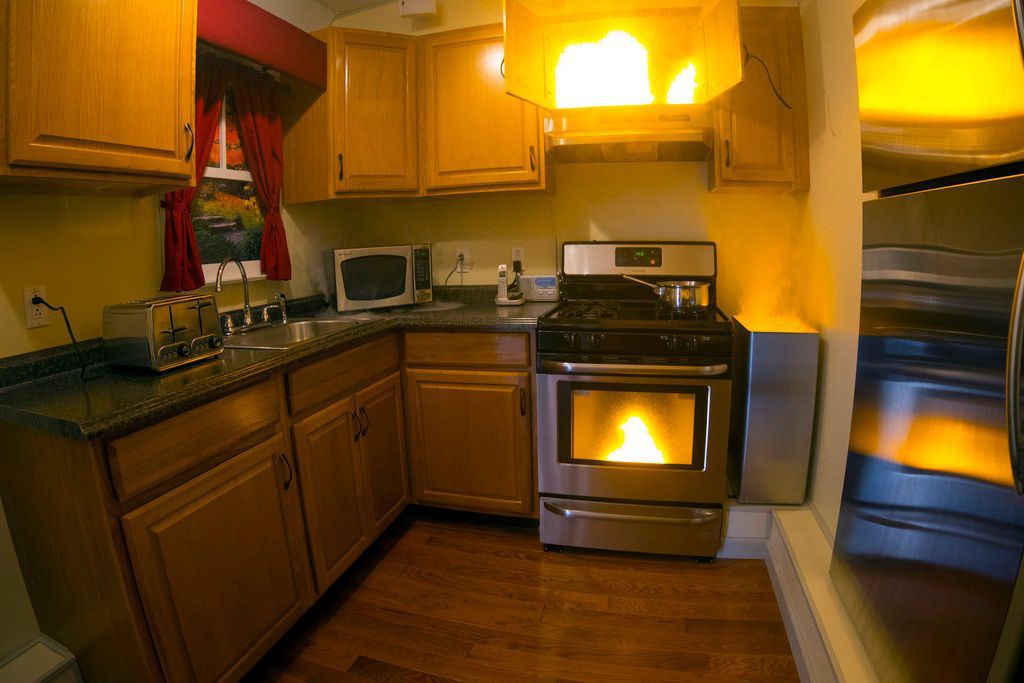 Interactieve props

Alle elementen in het scenario zijn volledig interactief en kunnen los van elkaar worden aangestuurd voor een realistische ervaring.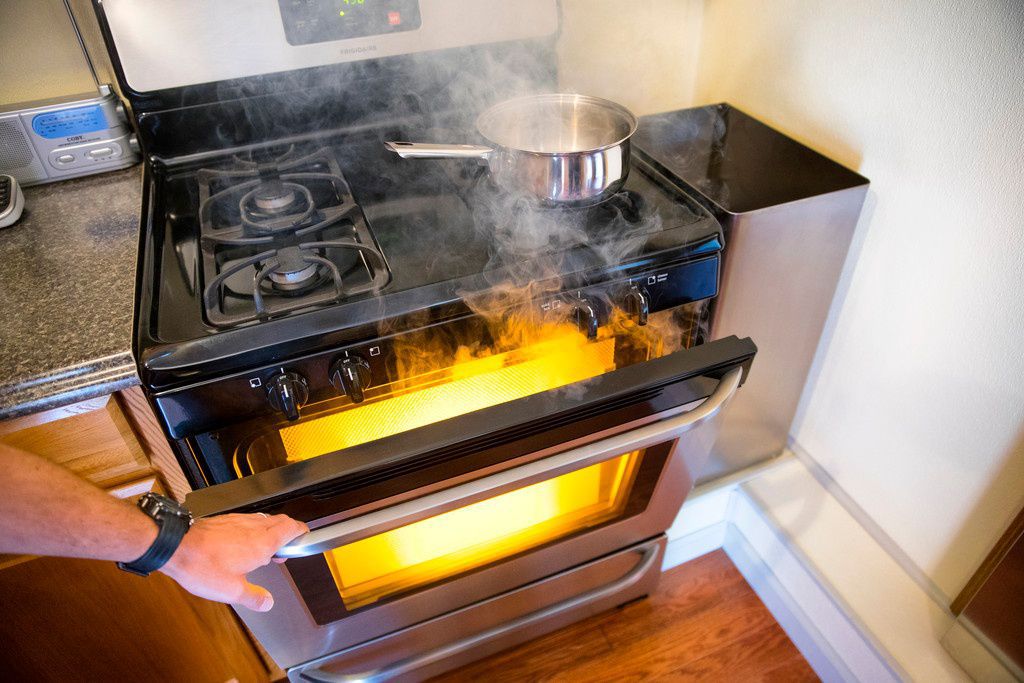 Realistisch

Intense infrarood-verwarmingselementen, rookeffecten, geluidseffecten en de digitale vlammen van BullEx creëren een realistische, maar veilige trainingsomgeving.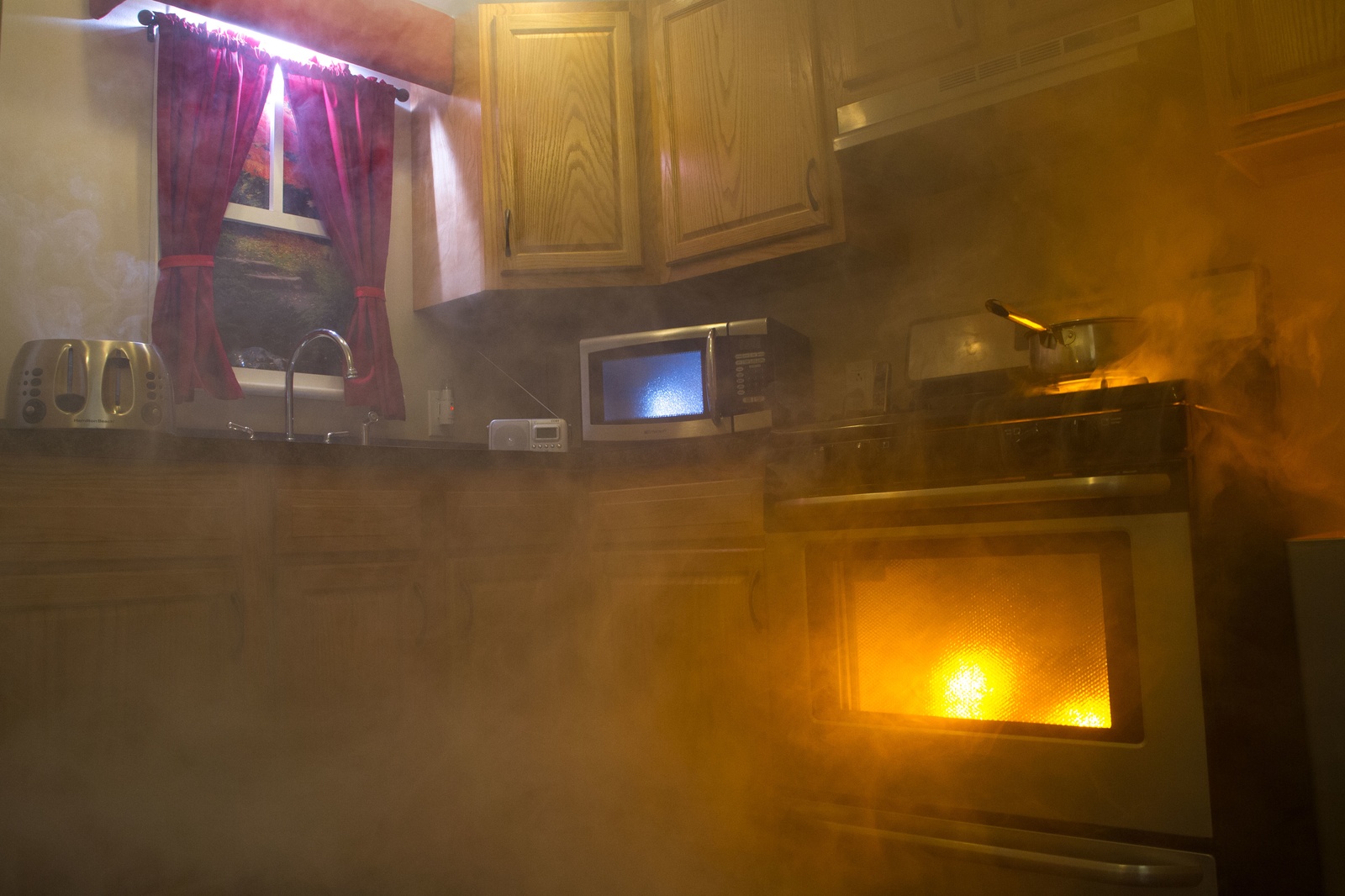 Veelzijdig

Dankzij de briefingruimte, videocamera's en draadloos verbonden videoschermen waarop de actie in de oefenruimte live te zien is, kunt u uw cursisten gedegen training en voorlichting geven.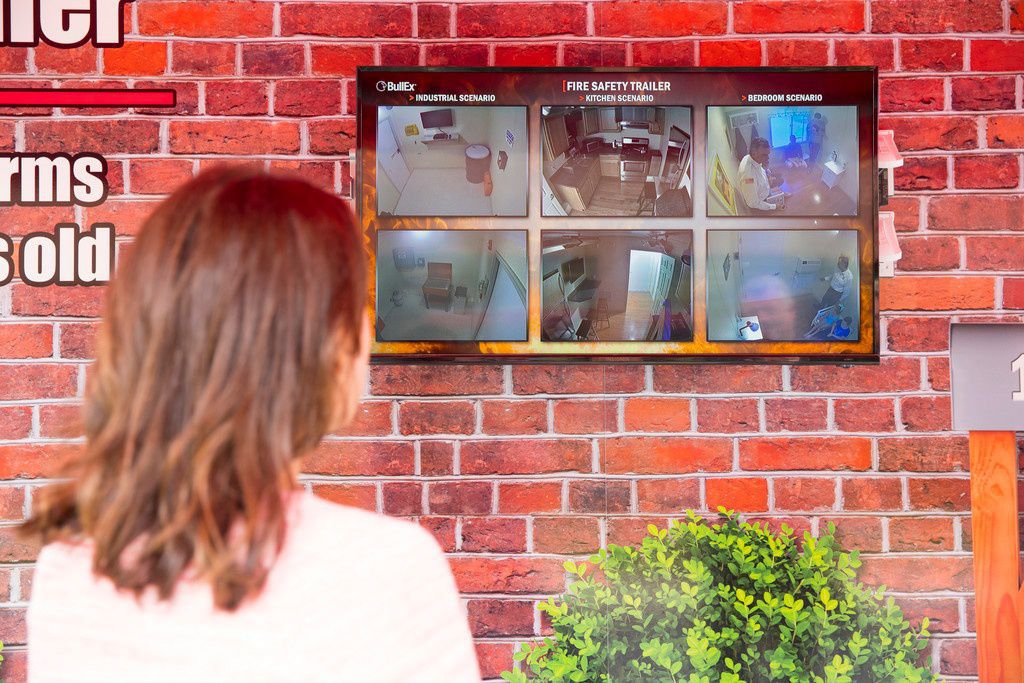 HOE HET WERKT

Slaapkamer Brand
De deur wordt warmer
Er komt rook onder de deur door vanuit de andere kamer
De optionele airconditioner begint te vonken
De rookmelder begint te piepen
Ontsnapping via het raam
Kinderen leren de basisprincipes van brandveiligheid in deze realistische maar veilige omgeving. Ze voelen de slaapkamerdeur warmer worden, houden de rook die onder de deur doorkomt tegen met een handdoek of kussen, bellen 112 en ontsnappen zo nodig via het raam om zichzelf in veiligheid te brengen.

Keukenbrand
Gasfornuis vliegt in de brand
Rook komt uit de oven en magnetron
Het vuur breidt zich uit naar de gaspitten
De bovenste verwarmingselementen worden heter
Het vuur slaat over naar de afvalbak
De rookmelder begint te piepen
De cursist moet 112 bellen, het vuur proberen te blussen met een lasergestuurde brandblusser en tot slot de oven en het gas uitdraaien om het opnieuw oplaaien van de brand te voorkomen. Als de cursist het vuur niet weet te blussen, wordt hij of zij door de hitte en de rook gedwongen de keuken te verlaten.

Industriële brand
Kortsluiting in een schakelkast
De onderdelenreiniger vat vlam
De hitte en rook nemen toe
Het vuur slaat over naar de afvalbak
Het vuur slaat over naar de verfkast
De cursist moet het brandalarm activeren, de stroom uitschakelen en de trainingsbrandblusser goed inzetten om te voorkomen dat het vuur zich door de hele ruimte verspreidt. Tot de oefenmiddelen voor gevaarherkenning behoren HazMat-borden, een lekkende gascilinder, een lock-out/tag-out-kast en een rokend ventilatierooster.

Fire Technology
For your aviation fire trainer, choose between digital technology and gas-based. Both offer realistic, repeatable evolutions for firefighters in a safe and controlled environment. Our projects all feature intelligent controls which make fires repeatable to decrease downtime and increase training time. Every system includes built in safety features to keep your trainees safe and provide ample teaching opportunities.
Trainingsmogelijkheden
Mobiele brandveiligheidstraining
Onze brandveiligheidstrailers kunnen gemakkelijk worden verplaatst naar de locatie waar u voorlichting wilt geven.
Week van de brandpreventie
Doe mee aan gemeenschapsprogramma's en ga langs op scholen om het belang van brandpreventie uit te leggen.
Gezamenlijke brandveiligheidstraining
Werk samen met lokale brandweerkorpsen in uw regio om samen brandveiligheidstechnieken te trainen.
Meer van LION
BullsEye Laser Extinguishers
De lasergestuurde brandblussers simuleren een gewone brandblusser en zijn beschikbaar in 5, 10 of 20 lbs.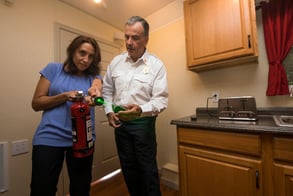 Extinguisher Tamper Seals
Vergrendel met deze verzegelingen (500 per pak) de handvaten van uw brandblusser voor een realistische trainingservaring.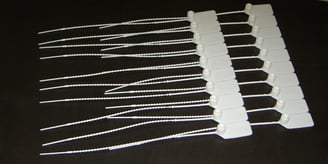 Fire Safety SmartProps
De volledige lijn van LION SmartProps is compatibel met onze brandveiligheidstrailers. U kunt elk moment extra props toevoegen aan uw arsenaal om de intensiteit van uw praktijktrainingen te verhogen.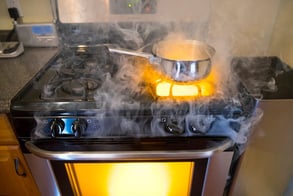 Hazard Recognition Props
Deze props onderstrepen het gevaar van het verkeerd gebruiken of opbergen van huishoudelijke chemicaliën en maken duidelijk hoe u potentiële noodsituaties kunt voorkomen door een paar eenvoudige stappen te volgen.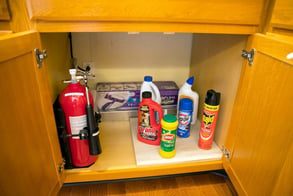 "Why LION? I have interacted with firefighter survival equipment manufacturers for over four decades, but I haven't met any that come close to LION with their sincere and proven interest in understanding (aka LISTENING) to what we, firefighters, genuinely need. Their endless pursuit to listen to the "voices of firefighters" and then utilizing the latest proven firefighting research results in bunker gear that supports us in best taking care of those who need us, as well as each other. From their demonstrated commitment in providing us with what we genuinely need to do the job, to their full and hands on involvement (in research and fiscal support) with the battle to reduce firefighter cancer, LION isn't just words- they are proven action with impressive results."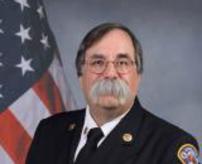 Billy Goldfeder | Deputy Fire Chief Loveland-Symmes Fire Department
"Recently, the Baton Rouge Fire Department accepted delivery of the ITS Xtreme fire extinguisher training prop and we have hit the ground running. We have trained over 200 people in the proper use of a fire extinguisher in approximately 6 weeks. This new technology is leaps and bounds better and more efficient than the old training method of the burn pan and carbon dioxide extinguishers. We are able to take full advantage of the ability to recharge the extinguishers onsite, thereby allowing us to reach more people effectively. This unit is exponentially easier to setup, use and maintain than previous methods."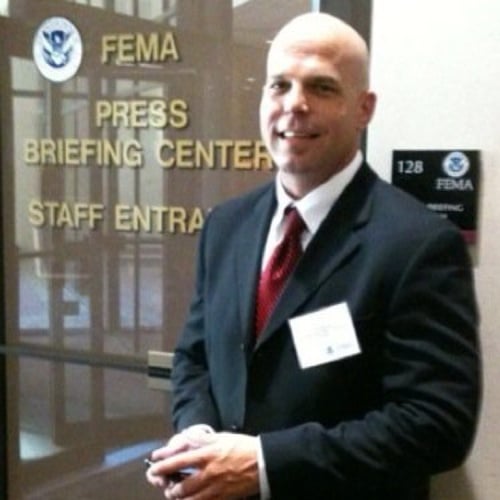 Clint L. Sanchez | Baton Rouge Fire Department
"When you combine ease of use, quick set up and tear down time, actual training time, and SAFETY of this training system, there is nothing out there comparable."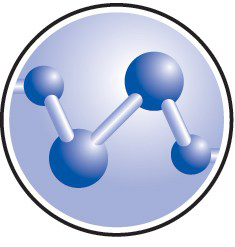 George Ostrom | Safety Asst, AMRI Global
"The customer service has been awesome! I did have a problem with one of the fire extinguishers when it was first delivered. I made one phone call and spoke with a technician who immediately sent out a brand new extinguisher. They have contacted me often to make sure that I was completely satisfied and wasn't having any further problems. It's not too often that you can not only get a great product, but also great service. I would highly recommend it to others."

Denita Lynch | High Point Fire Department
"I have trained about 125 employees for one company, with great success. The system is very easy to set up, as well as to operate."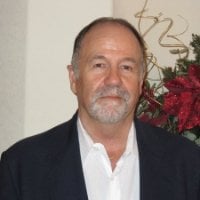 Pat Patterson | President LAAP, Inc.
"Thanks to [LION], we have directly cut over $1,000 annually from our contracted fire training and since we have been able to easily train staff, the system has paid for itself; given the cost of contracting out this training to the number of staff we trained ourselves."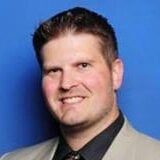 Dylan Hayes | Disaster Response Manager, Seattle Children's Hospital