GET A GREAT DEAL ON US
When it's time for purchasing new turnouts, buying training equipment, or setting up maintenance for your all gear, look to LION first. We are prepared to be by your side, before, during and after the call.
We also know that making an outlay on new gear, even when you really need it, can be tough when the budget just isn't there. To help with that, we periodically offer promotional deals to help you get the gear you need without breaking the bank. Good equipment isn't cheap, but sometimes you don't have to pay full price.
Offers Available
Sizzling Summer Sale
The summer savings are about to heat up! From now until September 30th, receive 5% off select Live Fire & Other Training Tools, and 10% off select Digital Fire Training Tools.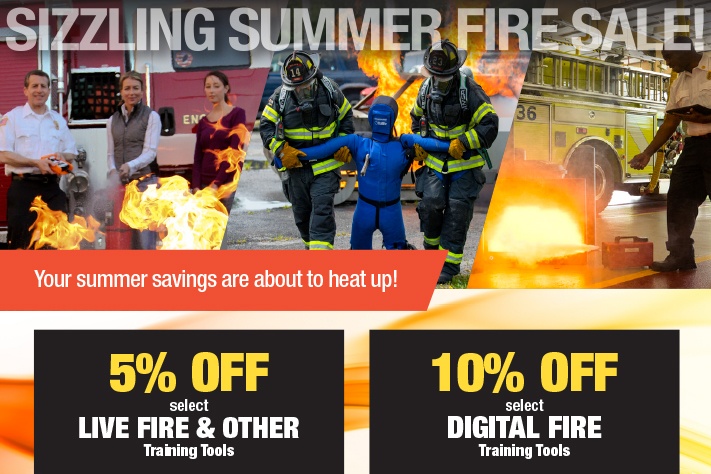 Live Fire Training Tools Include:
Magnum™ Hose Line & Fire Extinguisher Trainer
GasTrainer™ packages
SmartDummy™ Rescue Manikin
Extrication SmartDummy Rescue Manikin
Thermal Manikin
I.T.S. Xtreme™ packages
Intelligent Training System™ packages
Smoke Liquid (All Sizes)
Digital Fire training tools include:
ATTACK™ Digital Fire System packages
Digital Nozzle
Weighted Hose Line
R.A.C.E. Station packages
Electric Cut Off Prop and Stand
BullsEye™ Laser-Driven Fire Extinguisher Training packages
BullsEye™ Extinguishers
SmartExtinguishers®
Disclaimer: Discount is valid on new sales orders between August 1 – September 30, 2018 where products are sold. Sale pricing excludes taxes and shipping. Exclusions on large props,
custom training centers, smoke generators, refurbishing, service and parts. Delivery must be taken by September 30, 2018 to qualify for the discount. This promotion is not able to be combined with other discounts, rebates or promotions. 5 – 10% discount is off of MSRP. Available at participating dealers. Promotion valid only in the United States, Canada and Latin America.