COMPLETE THERMAL PROTECTION
Stress-Reducing Features: Coats and pants with bellows that keep you mobile and comfortable on the job.
Solid Thermal Protection: Proper coat and pant overlap to prevent thermal gaps, so you're always ready for action.
Long Wear Life: Reinforced knees, cuffs, kick shields, shoulders and elbows add wear life to the gear.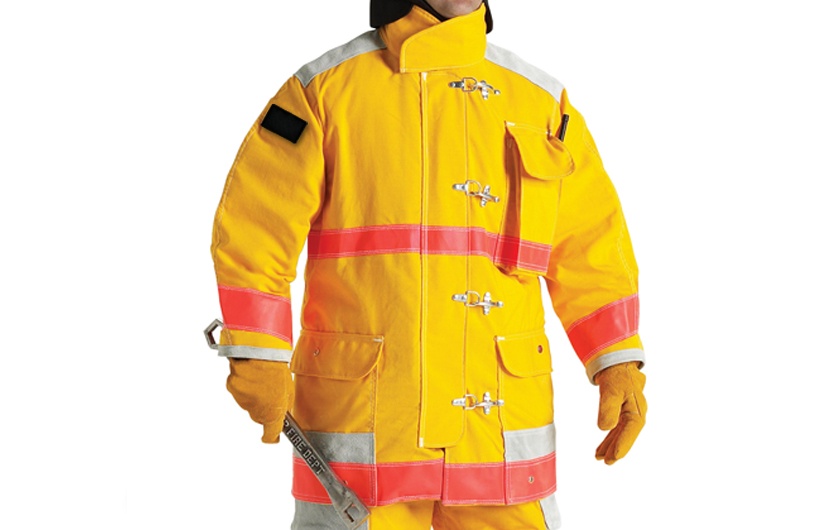 Coat and Pant Lengths
Available in both male and female sizing.
Coat Lengths (in Inches)
Male: 35 & 38
Female: 32 & 35
Sleeve and Pant Lengths
Short, Regular and Long
Standard Features
Zip-In Coat Liner: For reliability and easy liner attachment
Underarm Bellows: Helps prevent hem rise and delivers a superior fit.
Reinforcements: Elbows, shoulders, knees and cuffs reinforced to enhance durability and wear life.
Comfort Collar: Ergonomically-shaped to improve comfort, to interface better with other PPE elements, and to deliver continuous thermal and moisture protection. An optional throat tab is also available.