MASSSTABSGETREUE FLAMMEN IN EINEM TRAGBAREN MODUL
Einfache Bedienung

Das System ist mit einer direkten Zündung auf Knopfdruck ausgestattet.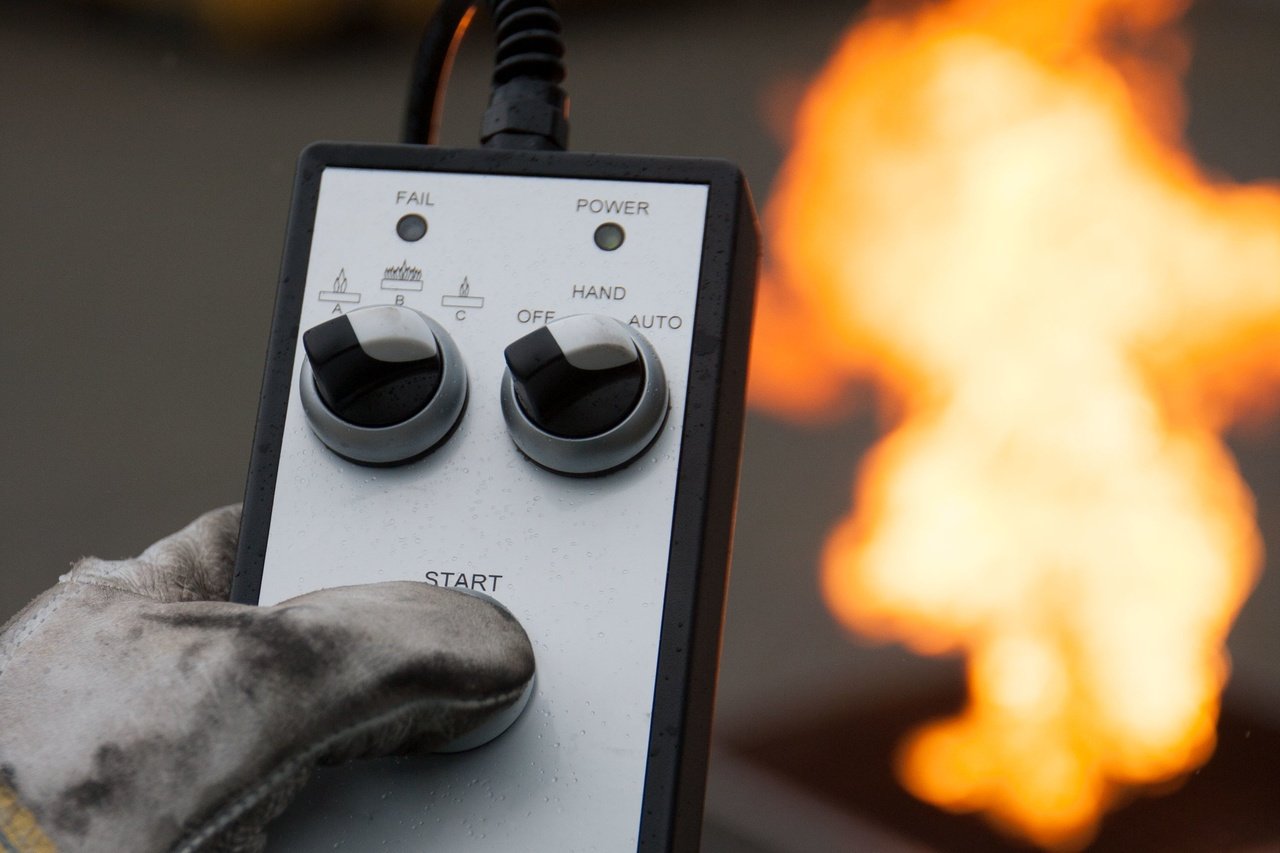 Vielseitig

Mit dem einzigartigen kombinierten Brennerdesign kann das M-Fire Trainingssystem mehrere Brandszenarien erzeugen.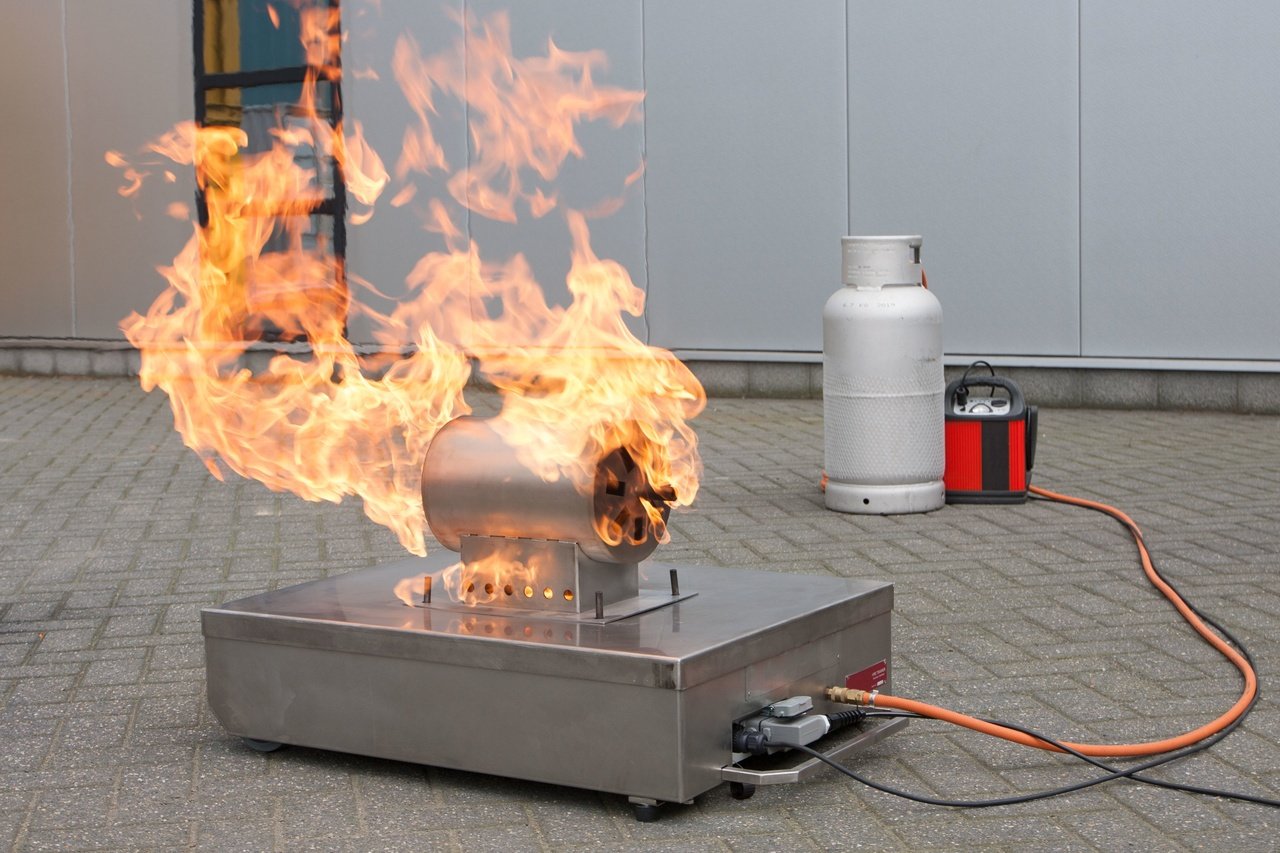 Trockenbrenner-System

Kein Auffüllen einer Brandwanne vor der Trainingssitzung.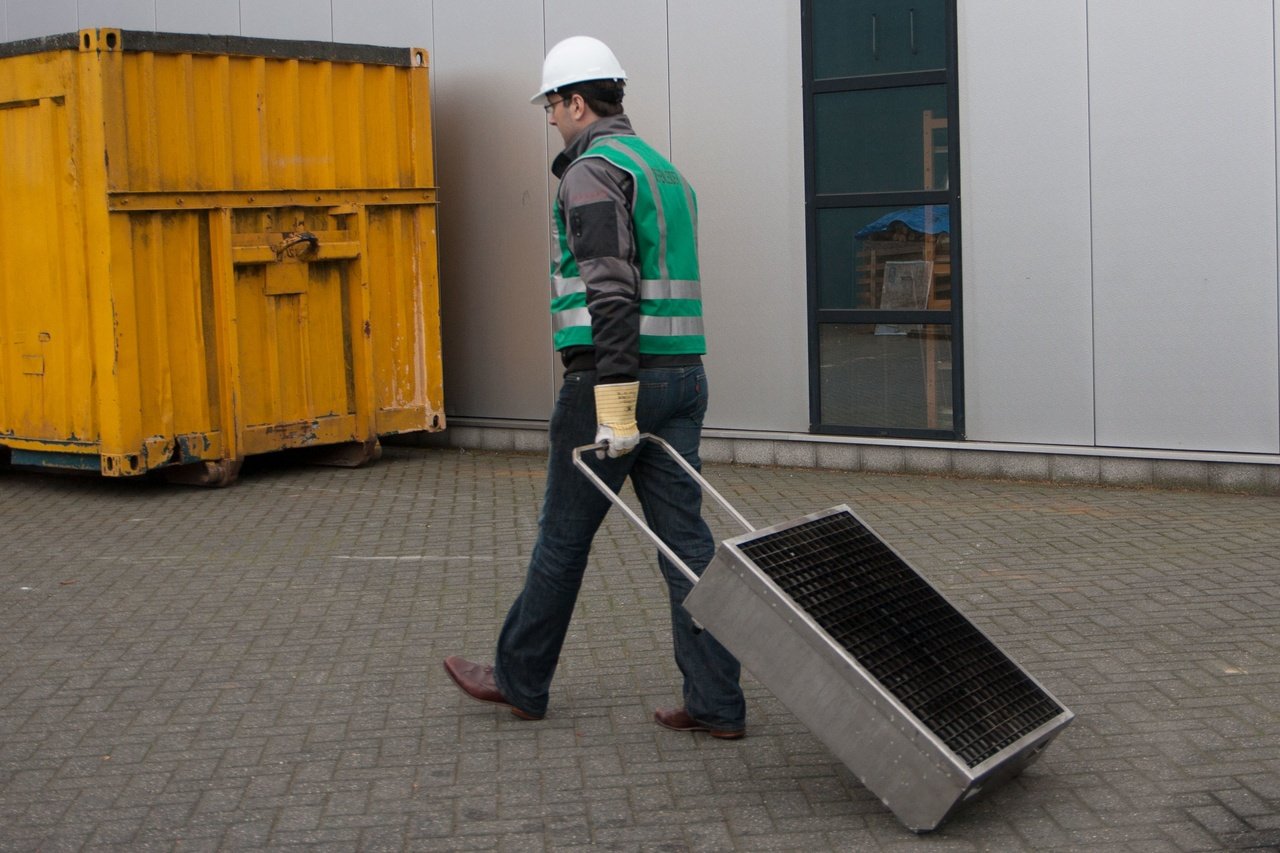 Duale elektronische Zündung

Zur M-Fire Ausstattung zählen zwei elektronische Zündsysteme für eine schnelle und zuverlässige Zündung.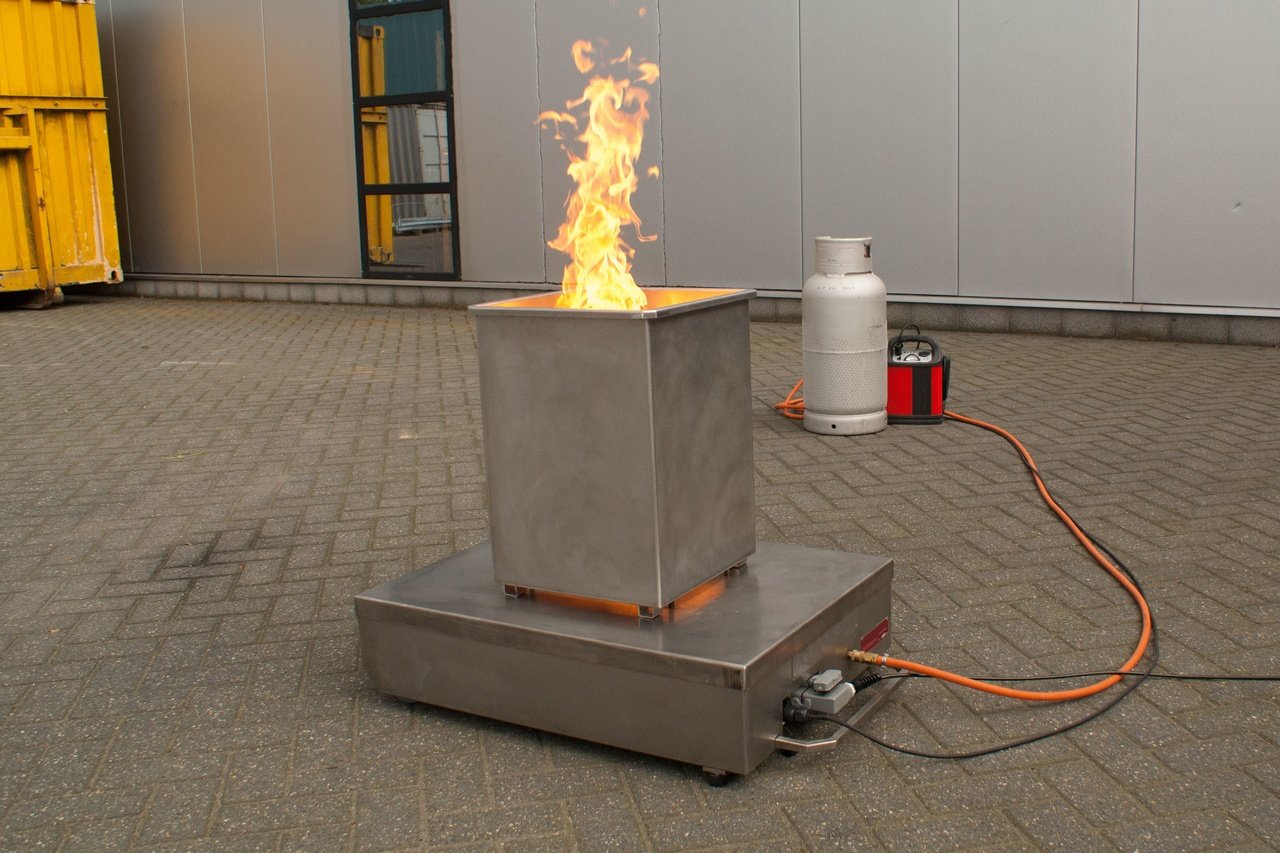 Intelligente Funktionen für besseres Training

Integrierter Sicherheitsschalter
Die M-Fire Handfernbedienung verfügt über einen Sicherheitsschalter, der die Flammen sofort löscht, wenn er betätigt wird.

Übertemperatursicherung
Integrierte Überhitzungssensoren fahren das M-Fire automatisch herunter, wenn eine unsichere Temperatur erreicht wird.

Flammenmelder
Die integrierte Flammenüberwachung mit redundanten Flammensensoren stellt sicher, dass Flammen vorhanden sind und das Gas zu den Brennern strömt.

Vorprogrammierte BrandszenarienScenarios
Fordern Sie Ihre Trainees mit den vorprogrammierten M-Fire Brandszenarien heraus, richtig zu reagieren.

Custom Solutions
LION is capable of supplying all the necessary training tools and structures for your structural fire departments. Contact LION with your training objective, and we will work with you to custom craft a solution.
Einsatzmöglichkeiten
Szenario eines sich ausbreitenden Brands
Wenn Sie das M-Fire auf AutoFire A stellen, entsteht das Szenario eines sich ausbreitenden Brands. Je länger das Feuer brennt, desto schwieriger ist es zu löschen.
Feuer mit mehrfacher Neuzündung
Das Szenario AutoFire B simuliert ein Feuer, das immer wieder entflammt. Anfangs bricht das Feuer am Diffusionsbrenner und dem mittigen Brenner mit einer geringen Intensität aus. Dieses Szenario soll Trainees beibringen, dem Feuer niemals den Rücken zuzukehren.
Flamme mit variabler Intensität
Der Modus AutoFire C simuliert einen Brand mit plötzlichem Aufflammen und unterschiedlichen Stärken. Während der Trainingseinheit variiert die Intensität am zentralen Brenner von einem hoch brennenden zu einem niedrig brennenden Feuer, um das Aufflammen beispielsweise durch unter Spannung stehende Geräte zu simulieren.
Erhältliches Zubehör
M-FIRE Konsole
Bedienfeld für die aktiven M-Fire Attrappen.
Kabel mit Anschlussstecker für einen Zigarettenanzünder
Netzkabel für das M-Fire. Länge 10 m, mit Anschlussstecker für Zigarettenanzünder.
M-Fire Untergestell
Gestell zum Anheben des M-Fire. Edelstahlausführung, Höhe 40 cm.
Brandtrainings-Attrappen
Fordern Sie Trainees mit den M-Fire Attrappen heraus, die Brandklasse zu bestimmen, den richtigen Feuerlöscher auswählen und die richtige Löschtechnik anzuwenden. Zu den verfügbaren Attrappen gehören Papierkörbe, Herde, Flachbildschirme, elektrische Motoren und Schaltschränke.
Akkupack
Externe Batterie für das M-Fire. In Kombination mit einem M-Fire benötigen Sie das optionale Kabel mit einem Anschlussstecker für einen Zigarettenanzünder.
"Why LION? I have interacted with firefighter survival equipment manufacturers for over four decades, but I haven't met any that come close to LION with their sincere and proven interest in understanding (aka LISTENING) to what we, firefighters, genuinely need. Their endless pursuit to listen to the "voices of firefighters" and then utilizing the latest proven firefighting research results in bunker gear that supports us in best taking care of those who need us, as well as each other. From their demonstrated commitment in providing us with what we genuinely need to do the job, to their full and hands on involvement (in research and fiscal support) with the battle to reduce firefighter cancer, LION isn't just words- they are proven action with impressive results."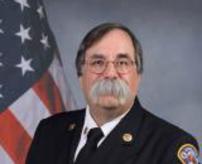 Billy Goldfeder | Deputy Fire Chief Loveland-Symmes Fire Department
"Recently, the Baton Rouge Fire Department accepted delivery of the ITS Xtreme fire extinguisher training prop and we have hit the ground running. We have trained over 200 people in the proper use of a fire extinguisher in approximately 6 weeks. This new technology is leaps and bounds better and more efficient than the old training method of the burn pan and carbon dioxide extinguishers. We are able to take full advantage of the ability to recharge the extinguishers onsite, thereby allowing us to reach more people effectively. This unit is exponentially easier to setup, use and maintain than previous methods."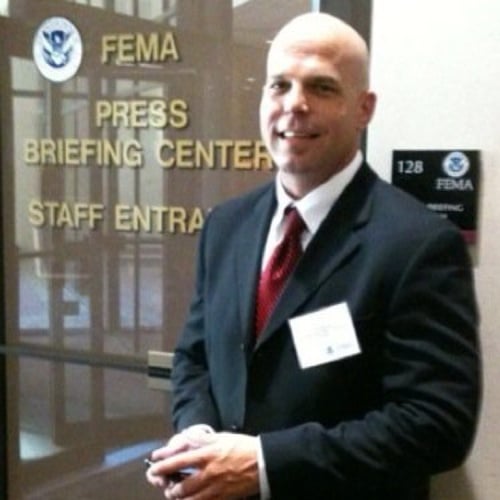 Clint L. Sanchez | Baton Rouge Fire Department
"When you combine ease of use, quick set up and tear down time, actual training time, and SAFETY of this training system, there is nothing out there comparable."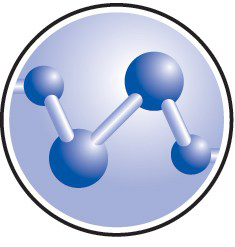 George Ostrom | Safety Asst, AMRI Global
"The customer service has been awesome! I did have a problem with one of the fire extinguishers when it was first delivered. I made one phone call and spoke with a technician who immediately sent out a brand new extinguisher. They have contacted me often to make sure that I was completely satisfied and wasn't having any further problems. It's not too often that you can not only get a great product, but also great service. I would highly recommend it to others."

Denita Lynch | High Point Fire Department
"I have trained about 125 employees for one company, with great success. The system is very easy to set up, as well as to operate."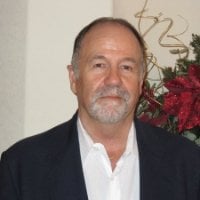 Pat Patterson | President LAAP, Inc.
"Thanks to [LION], we have directly cut over $1,000 annually from our contracted fire training and since we have been able to easily train staff, the system has paid for itself; given the cost of contracting out this training to the number of staff we trained ourselves."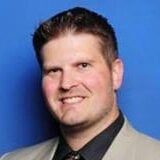 Dylan Hayes | Disaster Response Manager, Seattle Children's Hospital