ÜBUNGSPUPPE FÜR BERGUNGEN
Robustes, abriebfestes Material

Sie können Thomas quetschen, einklemmen und ziehen. Hält erheblichem Druck stand.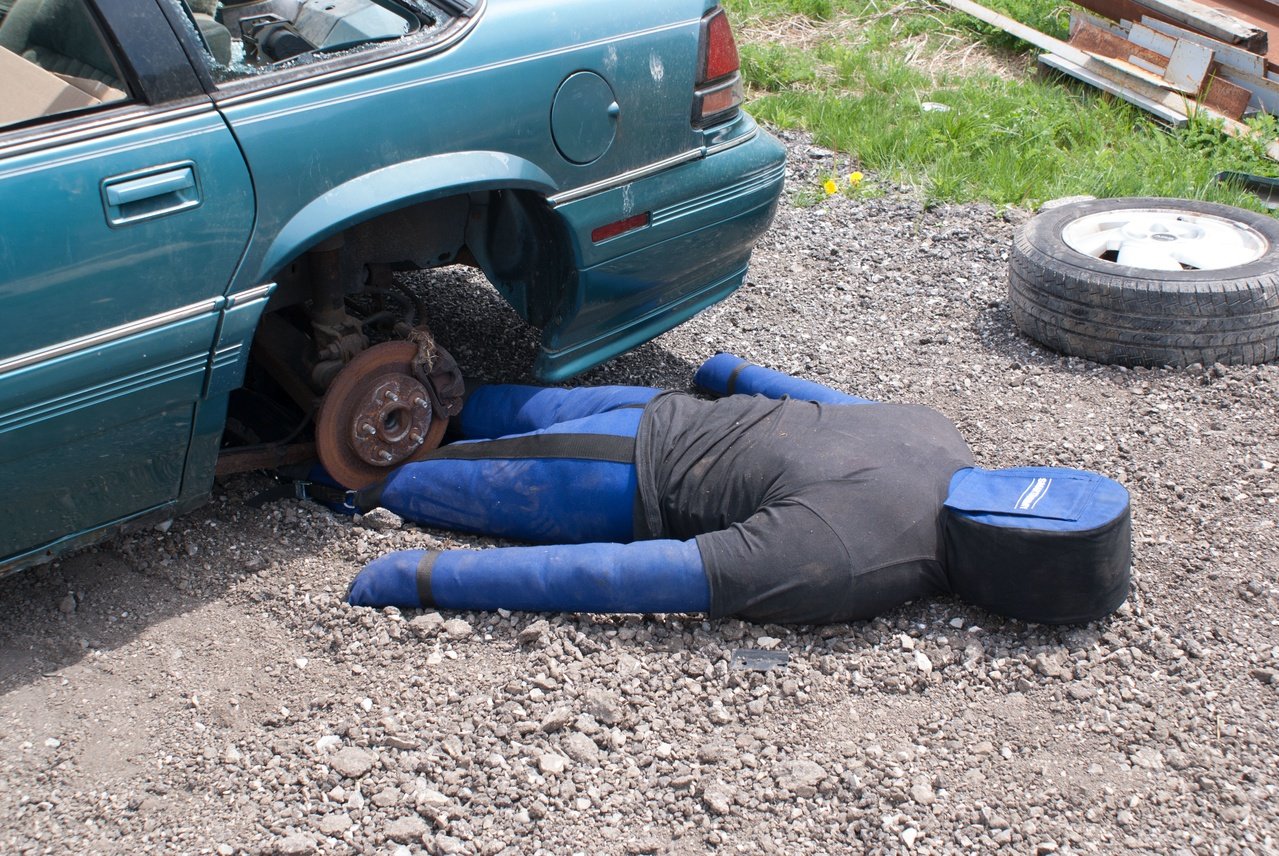 Anatomisch korrektes Design

Die gleichmäßige Gewichtsverteilung ermöglicht die Bewegung der Gelenke an Ellenbogen, Knien und Hüfte. So kann sie ganz ohne Quetschkanten transportiert werden und bleibt in engen Umgebungen nicht stecken.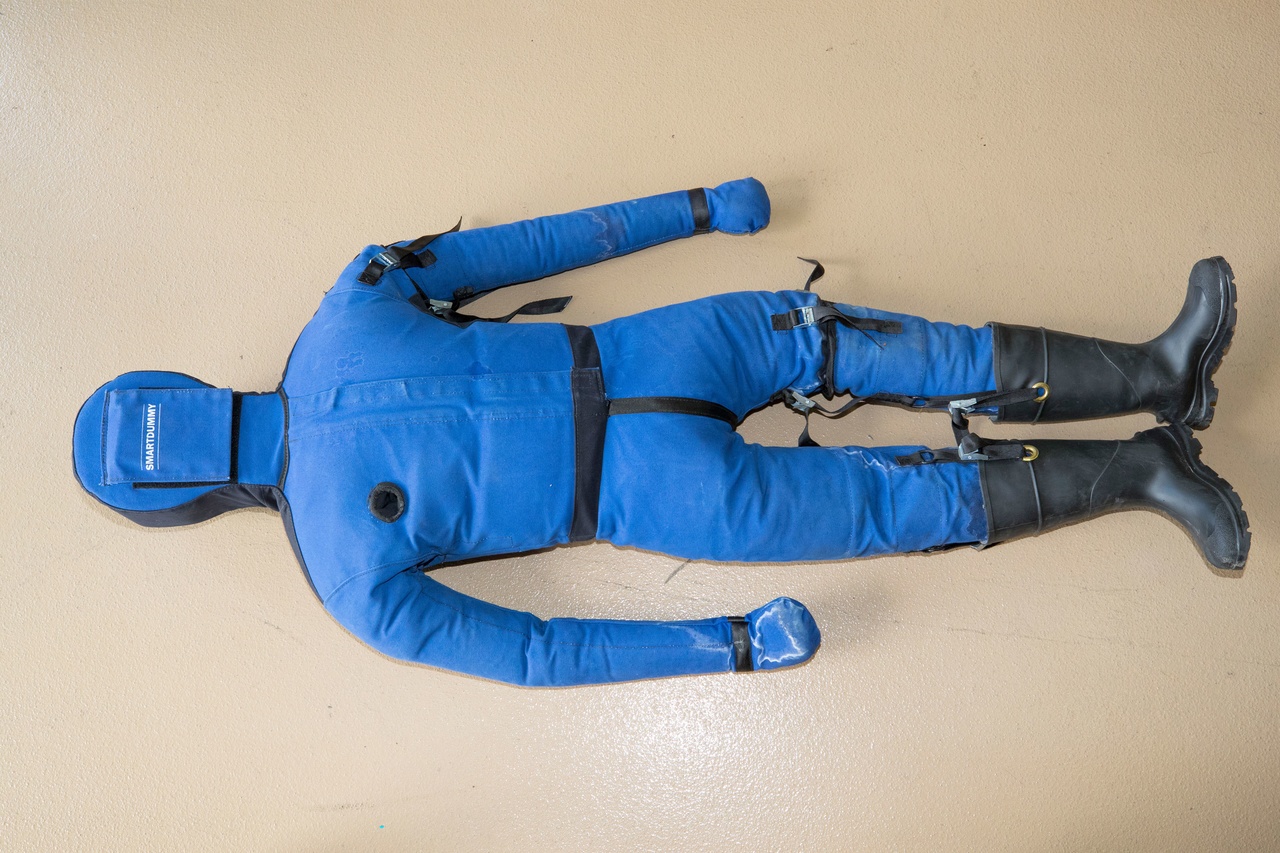 Voice Box

Lässt die Puppe nach Hilfe rufen und mit den Einsatzkräften interagieren- nehmen Sie mit dem eingebauten Mikrofon eigene Nachrichten auf und spielen Sie sie dann kontinuierlich ab oder aktivieren Sie sie durch Geräusche.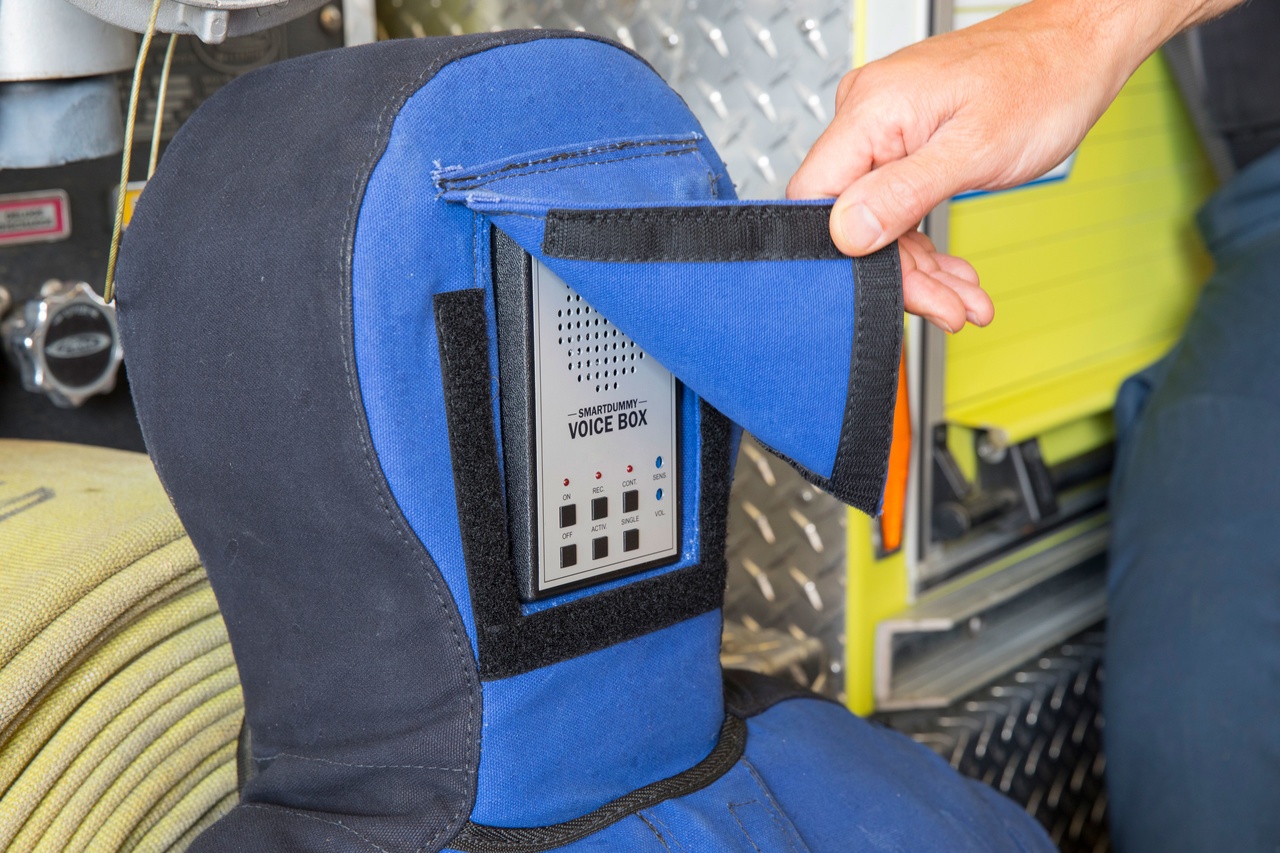 Removable Limbs and Torso Impalement

Simulieren Sie verschiedene schwere Körperverletzungen wie eine Rumpfdurchbohrung oder abgerissene Gliedmaßen.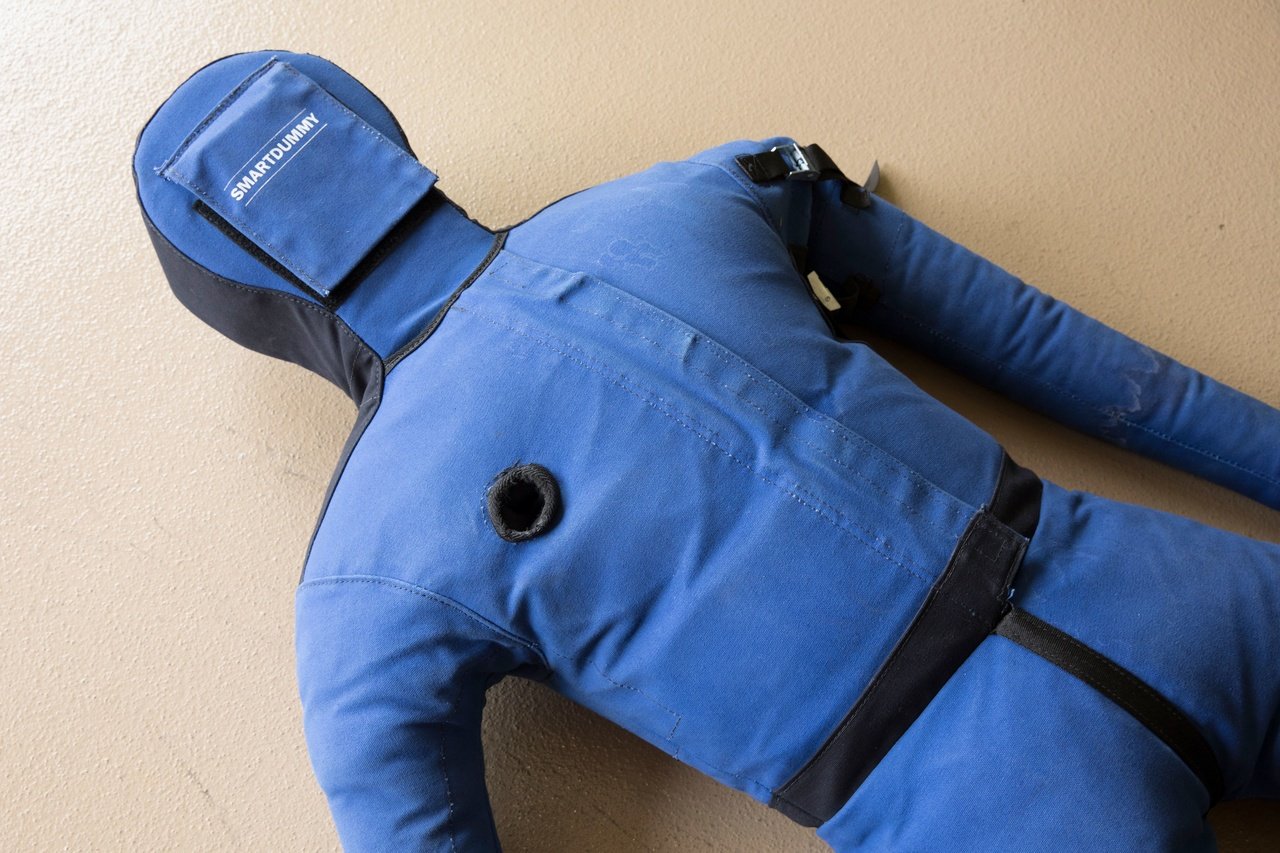 Realistisch genug um Ihre Traniningsanforderungen zu erfüllen

WEICHE MATERIALIEN
Viele Rettungspuppen bestehen aus Hartplastik, was jedoch die Bewegungen von Menschen nicht realistisch simulieren kann.

KEINE QUETSCHKANTEN
An den Gelenken von Rettungspuppen aus Hartplastik entstehen Quetschkanten, an denen Ihre Trainees sich verletzen könnten. Thomas besteht aus einem weicheren Material.

REALISTISCHE SIMULATION
Bei der Durchsuchung dunkler Räume klingt das Halligan-Tool anders, wenn es auf eine harte Oberfläche wie ein Möbelstück oder auf ein Opfer trifft. Puppen aus Hartplastik klingen eher wie Möbel als wie ein Mensch – bei Thomas ist das jedoch nicht der Fall.

BESSERER INTERAKTION
Thomas kann mit den Rettungskräften interagieren und ist robust genug für anspruchsvolle Feuerübungen. Er klingt wie ein Mensch, fühlt sich an wie ein Mensch und bewegt sich wie ein Mensch.

Features
Constructed from TFT™1 3/4 inch automatic nozzle
Infrared signal with green laser
Speaker simulating hose line discharge
On/Off adjustable bail positions
Rechargeable, internal NiMH 1600mAh, 7.2 volt battery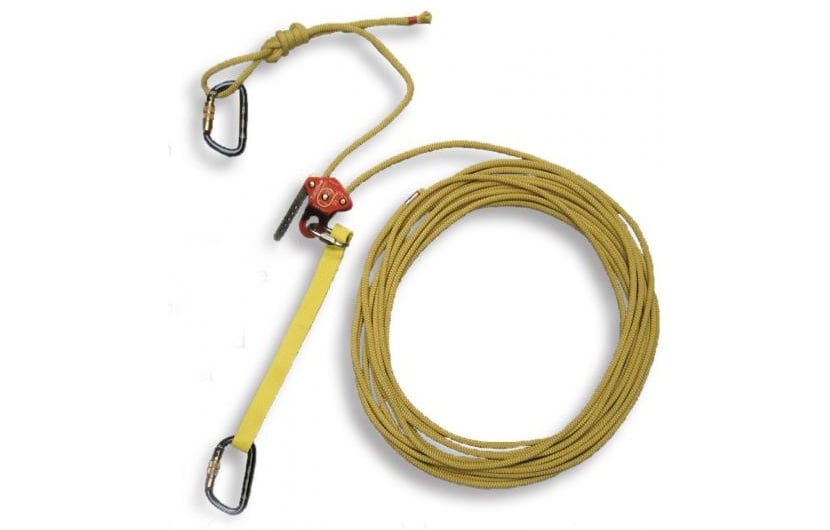 Optional Accessories
Digital Nozzle Transport Case (D)
Additional Weighted Hose Line
Air compressor
SCBA Regulator/Adapter for inflation of hose line
Coupling adapters for other hose lines
Einsatzmöglichkeiten
Thomas wurde als optimierte Rettungspuppe für unterschiedlichste Trainingsszenarien und Übungen entwickelt.
Gebäudeeinsturz
Lassen Sie Ihre Einsatzkräfte mit Thomas die Rettung von Menschen aus einstürzenden Gebäuden üben.
Rettung
Mit Thomas können Ihre Einsatzkräfte üben, Menschen in großen Räumen zu finden.
Befreiung eingeschlossener Opfer
Sie können Thomas auch für Befreiungsübungen verwenden.
Rettung von zusammengebrochenen Einsatzkräften
Trainieren Sie die effektive Rettung von zusammengebrochenen Einsatzkräften.
Bergung aus Fahrzeugen
Sie können Thomas verwenden, um die Bergung aus Fahrzeugen zu trainieren.
Beengte Räume
Üben Sie die Bergung in beengten Räumen.
Zubehör
Gewichtsweste
Die Gewichtsweste besteht aus strapazierfähigem verstärkten Nylon und ist an die Abmessungen des SmartDummy angepasst. Sie ist mit strapazierfähigen Klettbändern versehen und bis 27 kg belastbar.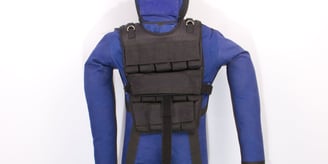 Nomex Overall
Der feuerbeständige Overall kann dem SmartDummy mit oder ohne optionale Gewichtsweste angezogen werden. Er ist maschinenwaschbar und kann in Trainingseinheiten mit Echtfeuer gefahrlos eingesetzt werden.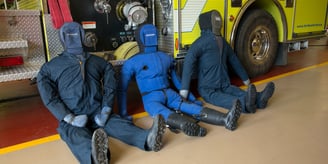 Übungspakete
Der SmartDummy ist in verschiedenen Übungspaketen gemeinsam mit BullEx Rauchgeneratoren erhältlich.
"Why LION? I have interacted with firefighter survival equipment manufacturers for over four decades, but I haven't met any that come close to LION with their sincere and proven interest in understanding (aka LISTENING) to what we, firefighters, genuinely need. Their endless pursuit to listen to the "voices of firefighters" and then utilizing the latest proven firefighting research results in bunker gear that supports us in best taking care of those who need us, as well as each other. From their demonstrated commitment in providing us with what we genuinely need to do the job, to their full and hands on involvement (in research and fiscal support) with the battle to reduce firefighter cancer, LION isn't just words- they are proven action with impressive results."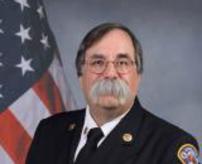 Billy Goldfeder | Deputy Fire Chief Loveland-Symmes Fire Department
"Recently, the Baton Rouge Fire Department accepted delivery of the ITS Xtreme fire extinguisher training prop and we have hit the ground running. We have trained over 200 people in the proper use of a fire extinguisher in approximately 6 weeks. This new technology is leaps and bounds better and more efficient than the old training method of the burn pan and carbon dioxide extinguishers. We are able to take full advantage of the ability to recharge the extinguishers onsite, thereby allowing us to reach more people effectively. This unit is exponentially easier to setup, use and maintain than previous methods."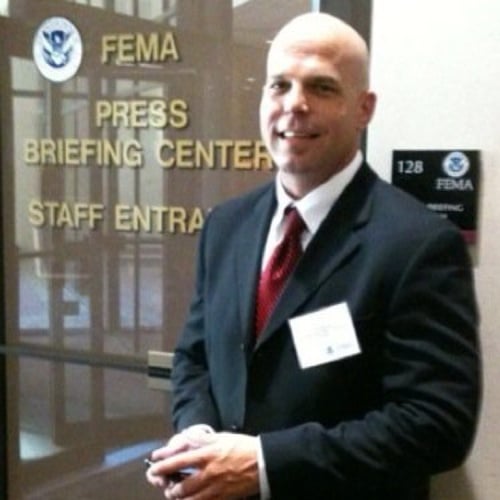 Clint L. Sanchez | Baton Rouge Fire Department
"When you combine ease of use, quick set up and tear down time, actual training time, and SAFETY of this training system, there is nothing out there comparable."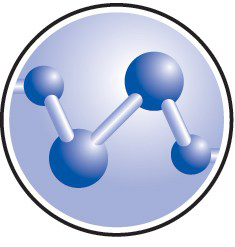 George Ostrom | Safety Asst, AMRI Global
"The customer service has been awesome! I did have a problem with one of the fire extinguishers when it was first delivered. I made one phone call and spoke with a technician who immediately sent out a brand new extinguisher. They have contacted me often to make sure that I was completely satisfied and wasn't having any further problems. It's not too often that you can not only get a great product, but also great service. I would highly recommend it to others."

Denita Lynch | High Point Fire Department
"I have trained about 125 employees for one company, with great success. The system is very easy to set up, as well as to operate."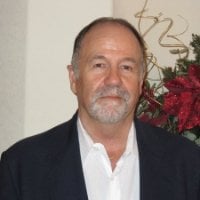 Pat Patterson | President LAAP, Inc.
"Thanks to [LION], we have directly cut over $1,000 annually from our contracted fire training and since we have been able to easily train staff, the system has paid for itself; given the cost of contracting out this training to the number of staff we trained ourselves."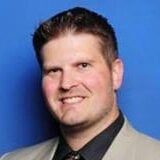 Dylan Hayes | Disaster Response Manager, Seattle Children's Hospital